Uber reinforces Rider and Driver Safety with New Initiatives
Kuala Lumpur (20 June 2017) — Uber Malaysia is reiterating its commitment to safety through the introduction of new features and initiatives, which are being implemented in the coming months. Introduced today, these include a partnership with the Royal Malaysian Police (Polis DiRaja Malaysia) to feature their Volunteer Smart Patrol (VSP) app and the formation of an Uber Safety Lab that allows Uber Malaysia to regularly tap on stakeholders and industry experts to improve safety.
"We believe that technology can have a positive transformative effect on our way of life, and we believe that by continuing to improve on how the Uber app connects riders with driver-partners, we can further strengthen public confidence in e-hailing technology, which has benefited millions of people to date. In Malaysia, ride-sharing remains the preferred mode of transportation, and through our new features and initiatives, we aim to not only strengthen confidence in the Uber platform but also surpass public expectations. Everyone has a right to be safe, whether they're on a train, in a cab, walking on a sidewalk or in an Uber. And while no means of transportation can be 100% incident or accident-free, technology can improve safety by creating accountability and transparency where previously there was none," said Chan Park, Regional General Manager of Southeast Asia.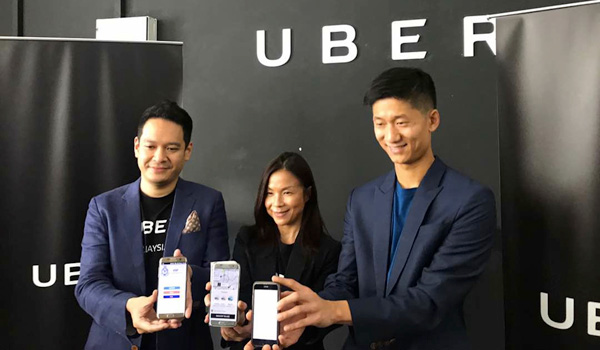 Uber incorporates GPS tracking in every trip, giving people the ability to share their trip information and ETA in real-time with loved ones. Uber also has a two-way feedback feature so that both riders and driver-partners can give feedback on any trip. Such features allow Uber to respond quickly and provide authorities the necessary information to assist them in their investigations. With advanced technology in place, rider issues are highlighted via machine-learning enabled algorithms that are able to pick up keywords from the feedback provided. To date, Uber has been able to solve issues highlighted by riders and drivers within 24 hours from the time it is reported. Uber's data has also shown that 50% of all issues are solved within 6 hours.
Currently, Uber Malaysia is focused on:
Reviewing and improving our processes and technologies to tighten up any potential loopholes to prevent exploitation of the Uber platform for criminal purposes.
Engaging closely with SPAD (the regulator), PDRM (the Police), and other relevant stakeholders for their views on how we can further improve. One outcome is the partnership with PDRM on their VSP app. This is a concrete step towards the SOS Button that the regulators have required of e-hailing apps. The VSP enables the public to become the eyes and ears of the police force and send them real-time visuals of any incident through smartphones.
Reaching out to other organisations and agencies in Malaysia, as well as taking lessons from our operations throughout the world. We want to form an Uber Safety Lab that allows us to regularly tap on various stakeholders and industry experts on improving safety on Uber.
Educating both riders and drivers on how they can do their part to ensure their own safety.
Riders are reminded to practice caution when using ride-hailing apps, and to:
Be kind and respectful. As outlined in Uber's community guidelines, please respect your driver and his or her car.
Only take trips with drivers you request through the app – there are no street hails with Uber.
Before the ride begins – Double-check the licence plate, driver name and photo shown to you in the app. We encourage riders to double check all these details and make sure they match the driver and car. Riders are also able to see a driver's rating to determine if they wish to proceed with a journey.
During the trip – Share trip details with friends and family. Riders can share their trip details, including estimated time of arrival and the specific route, with friends and family so they can follow the trip and know when they've arrived safely.
After the ride ends – Provide feedback. Riders rate their driver and vice versa, and can provide feedback to Uber. Our safety team reviews this information and investigates any issues. Our customer support staff are ready to respond 24 hours a day, seven days a week.
For more information on Uber's safety for riders and drivers, please refer to Uber's newsroom.