SONY Unveil the Speed Master, α9 in Kuala Lumpur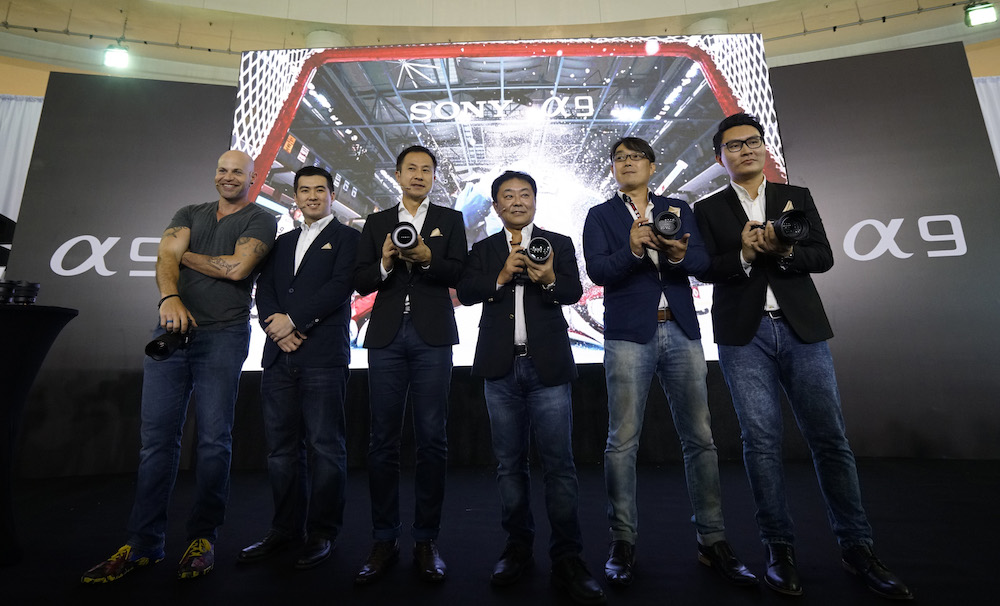 The day has finally arrived as Sony unveil the dawn of a new age for digital photography. As the popularity of key models including α7RII and α7SII has been paramount to this success, Sony has developed tomorrow's image sensor technology into a camera that outperforms other cameras in its class – the α9, a new addition to the big family of Alpha Professional Choice.
With the α9, Sony is proud to provide professional photographers and hobbyists everywhere with the tools to inspire their creativity. The α9 is also perfect for customers looking for a fast autofocus full frame option. Its fast 20 frame per second shooting, silent operation and low blackout performance makes it especially compelling for Sports and News Photo Journalists.
"To me, the α9 represents the very best of the Sony spirit of kando- which basically means emotional involvement or the power to simulate an emotional response", Mr. Satoru Arai, the Managing Director of Sony Malaysia. He said, in other words it is the power to make people say, "Wow."
A worldwide leader in Digital Imaging and the world's largest image sensor manufacturer, Sony has announced today that their continued growth has vaulted them into the #1 overall position in Malaysia's full-frame interchangeable lens camera market.
"Another key ingredient to the success is the fact that we listen to our customers. This has led to many new innovations to the alpha series", Mr. Takashi Yasuda.
More importantly, a strong growth in the number of lenses to meet the demands and expectations of professional and hobby photographers everywhere. To date, Sony E-mount lens selection numbers more than 40 and this list continues to develop and grow. From the basic Sony to the G-Master lenses, Sony is committed to developing lenses of exacting quality and performance.
Also, Sony Malaysia is privileged to have Sony Artisan Benjamin Lowy, who has travelled all the way from the US to share with us his personal experiences using the α9.
Pricing and Availability
The α9 interchangeable lens camera is now available in Malaysia.
• α9 (body only) – RM 21,799
• Super-telephoto Zoom Lens (SEL100400) – RM 12,699
• Premium Wide Angle Zoom Lens (SEL1635GM) – RM 10,899
• Compact Wide Angle Lens (SEL1224GM) – RM 7,899
Visit www.sony.com.my for more details.
SONY Unveil the Speed Master, α9 in Kuala Lumpur