Jabra Elite Sport brings True Wireless Freedom to Malaysia
Kuala Lumpur (7 June 2017) — After the worldwide success of the Jabra Elite Sport – the first in a brand new franchise of next generation wireless headphones, Jabra's most technically advanced true wireless sports earbuds comes to Malaysia and is poised to take your workouts to "elite" level.
Setting a new benchmark in user experience and technology, the Jabra Elite Sport is the true training aid that delivers ultimate freedom of movement, ground-breaking in-ear fitness analysis and great music for anyone who wants to work out. Among its distinctive features are:
Superior sound with four microphones for intelligent switching during calls
Secure, cord–free wearing style with dual or single earbud use
Advanced personalised fitness analysis using in-ear heart rate monitor
Three year extended warranty against sweat* with IP67 rated protection and is sweat and water proof – tested to work for at least 30 minutes whilst submerged in up to one metre of water.
Heart rate app with above 90% accuracy reading
Up to three hours of stereo music and calls, plus six hours additional charge from the carry case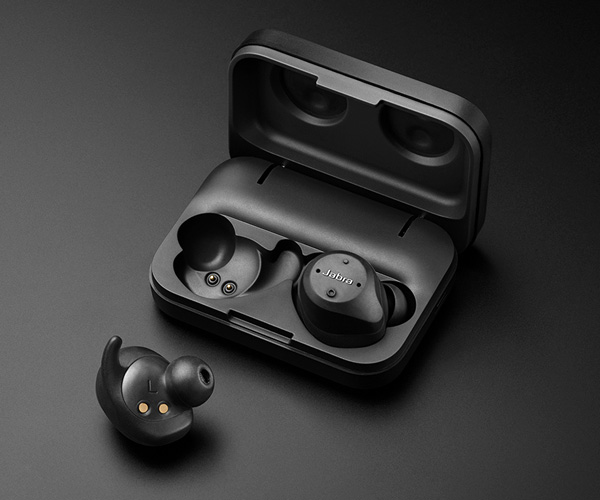 Used with the Sport Life App, the Jabra Elite Sport is the ideal fitness gadget for anyone. Users can gauge their fitness level via the VO2 Max measurement, as well as improve their run timings through the race-time predictor, and plan their workouts for maximum effectiveness with the recovery advisor. The updates are delivered in real-time via the intelligent in-ear coaching, ensuring an uninterrupted workout.
The Jabra Sport Life app also captures and tracks your fitness development over time, providing a range of information to help you improve your fitness level in the future, including distance covered, pace, route, calories burnt and training effect.
Thus far, the Jabra Elite Sport has received a phenomenal response across the world with many sports and fitness enthusiasts making it their go-to device whether in the gym or outdoors. Given the exceptionally strong global following received, the device is poised to also garner a similar reaction from Malaysia.
The device was developed for the 77 per cent** of people preferring to train without wires and the 69 per cent** who regularly listen to music as they workout.
René Svendsen-Tune, CEO of Jabra said: "What truly excites me about our first true wireless earbuds is that they offer an experience that only Jabra can bring-to-life. We've used our R&D expertise from across the GN Group to deliver not just the most technically advanced true wireless sports earbuds, but actually the most complete cord-free experience for our customers. Jabra Elite Sport is an example of an intelligent sound solution that delivers calls and music very well, and does so much more besides".
The Jabra Elite Sport's call and music functions supports all major smartphone operating systems with Bluetooth, while its performance tracking and fitness apps are available on both Android and iOS devices. Find out more about Jabra Elite Sport at www.apac.jabra.com/elitesport.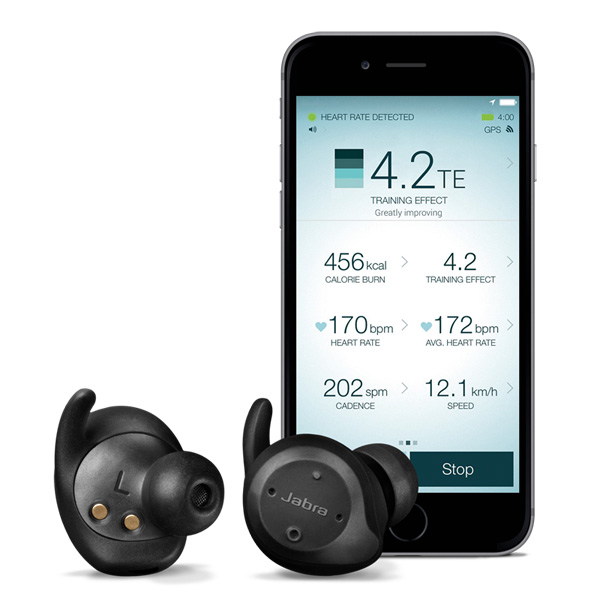 No Wires No Worries – Complete Freedom
As a true wireless sports earbuds, the Jabra Elite Sport delivers a cord-free audio experience, with outstanding stereo sound for calls and music, as well as full sports functionality. Choose from three ear gels, three sizes of ear foams and three wingtips for the best, personalised fit and comfort and never worry about an earbud slipping out during an intensive workout session.
Superior Audio Quality with Noise Cancellation
The state-of-the-art earbuds deliver superior audio quality for calls and music sans wires. Featuring two microphones in each ear bud, the ear buds are designed to pick up your voice through the first microphone, while the other aims to pick up external noises. The Jabra Elite Sport can switch between the earbuds receiving the least noise, as well as remove the background noise by differentiating the separate feeds it receives on each ear bud, leaving only the crystal-clear clarity of your voice in any environment.
If a call comes in whilst you're running, voice controls and audio prompts let you manage your calls without having to touch your phone.
Hear Your Surroundings While Running
When activated, the Elite Sport's HearThrough technology allows the in-ear speakers to recreate ambient sounds, ensuring that runners are aware of their surroundings including unexpected incoming traffic and other dangers, while plugged in.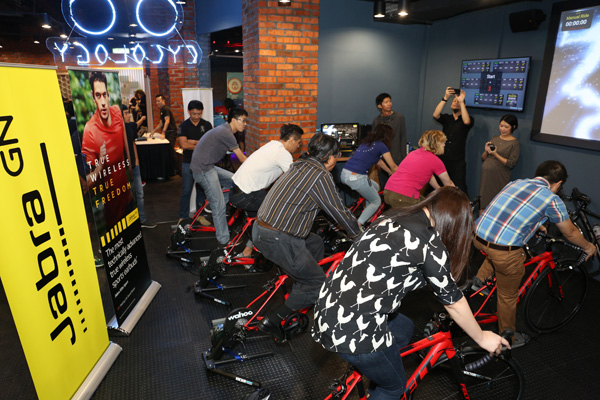 Both Mono and Stereo
The Elite Sport comes with two individual earbuds, offering users the option to use a singular earbud for mono playback and calls through its primary (right) earbud which communicates directly to the user's smartphone via Bluetooth. The secondary (left) earbud, which connects to the primary earbud via near field magnetic induction, automatically reconnects when both earbuds are placed within 25cm, allowing for a seamless transition between conversation and stereo music.
Medical Grade Credentials
Pioneers in sound, from sports earbuds to hearing aids, Jabra (as part of the GN Group) has used its unique understanding of high-quality sound in the development of Jabra Elite Sport. Created in collaboration with engineers from ReSound, a specialist in medical grade sound solutions and a world leader in Smart Hearing Aids, Jabra Elite Sport draws on more than 145 years of experience in hearing innovation and fit.
Leading the Next Generation of Jabra Products
The Jabra Elite Sport comes right after the introduction of two world's first sports audio devices.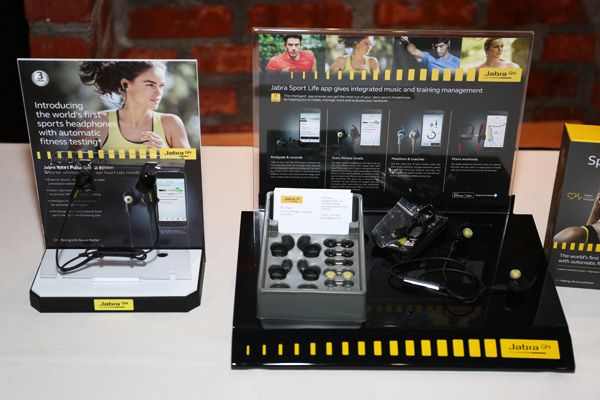 These are the optimised for running, Jabra Sport Pulse Special Edition (the world's first sports headphones to feature automatic (and continuous) VO2 Max fitness testing); and the optimised for the gym, Jabra Sport Coach Special Edition (the world's first sports headphones to feature automatic repetition counting through the TrackFitÔ  motion sensor). 
Together with these devices, Jabra gives the world a truly comprehensive selection of wireless headsets for anyone who wants to work out. Like the Jabra Elite Sport, both devices come with a reinforced by a three-year extended warranty against sweat. These devices reinforce Jabra's position as a leading expert in intelligent sound solutions, particularly for those with an active lifestyle.
New Jabra Distributor for Malaysia
On a separate note, GN Netcom has announced the appointment of AMT PC Distributors Sdn Bhd as its sole distributor for all Jabra products in Malaysia. This is part of its branding and distribution strategies to bring the Jabra brand and its products closer to consumers, especially in the fast-growing sports and fitness niche segment.
Elite Sport Pricing and Availability
The Jabra Elite Sport (RM1259) is now available at selected outlets from the following retailers and selected Jabra resellers: All IT Hypermarket, ViewNet Computer, Thundermatch Technologies, Mobile Arena, NOP Cellular, HLK Superstore and Lazada.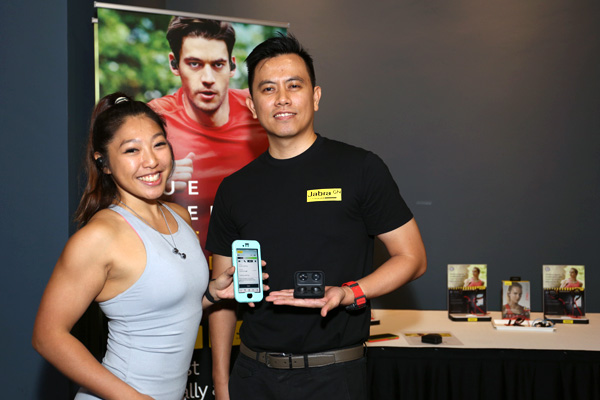 Exclusive E-commerce Partner in Malaysia
Lazada Malaysia is the exclusive e-commerce partner for all Jabra products in Malaysia. For any purchase of Jabra Sports products (Elite, Pulse, Coach & Pace) at Lazada Malaysia, customers will be entitled to a free Pineng PN-920 20k mah power bank worth RM79. This promo is exclusively for Lazada Malaysia customers shopping during the Riang Ria Raya Campaign – happening from 19 May – 30 June.  For more information, logon to www.lazada.com.my.