Digi and Logitech named Official Partners of Kuala Lumpur Hunters
Selangor (19 June 2017) — Kuala Lumpur Hunters (KLH), local League of Legends champions, today announced a one-year partnership with Digi Telecommunications Sdn Bhd (Digi), Malaysia's leading mobile connectivity and Internet services provider. Digi joins KLH's long-standing sponsor Logitech, the global leader in PC and Console gaming gear, as partners of the eSports team.
With the support of the two partners, KLH will be embarking on a month-long eSports boot camp in South Korea. This will give KLH the opportunity to train and hone their skills alongside top players in the country, who have consistently retained the dominant position in the pro League of Legends scene.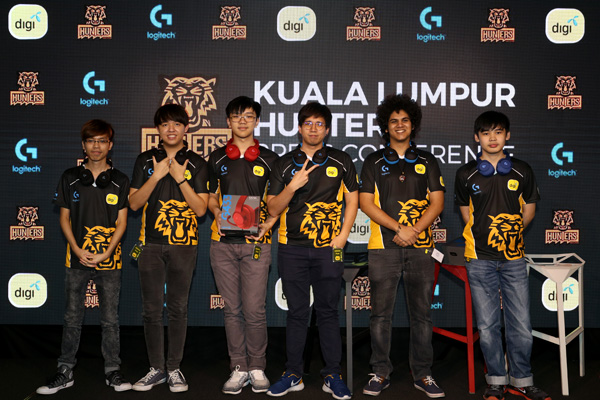 As one of the most recognized professional gaming teams in Malaysia, KLH will become the first local eSports team to embrace the gaming culture in Seoul, South Korea, before resuming their efforts to qualify for the League of Legends World Championships 2017 held later this year in China.
Mohd Muhaymin, Head of Activation & Sponsorship from Digi said, We are delighted to be partners with local gaming champions Kuala Lumpur Hunters and look forward to working towards our shared goal of positioning Malaysia as a powerhouse in Southeast Asian eSports. The boot camp in Korea is a fantastic opportunity for each player to train and develop their specialties, as well as for the team to build better group dynamics and coordination in the game. Digi is a fun and youthful brand so its only natural that we take a leading position in the local gaming scene. Partnerships like this are just the beginning to a future with many more gaming-related offerings that we're confident our customers will love.'
Following the company's decision to sponsor KLH back in June 2016, Logitech has played an important role in KLH's success that saw the team's rise to be one of Southeast Asia's top three League of Legends teams. KP Sim, Country Manager for Logitech Malaysia, Philippines and Brunei, "We are committed to continuing our support to KLH on every step of the way. We believe in the team's potentials to achieve new heights and to cement their name in the in the international League of Legends community."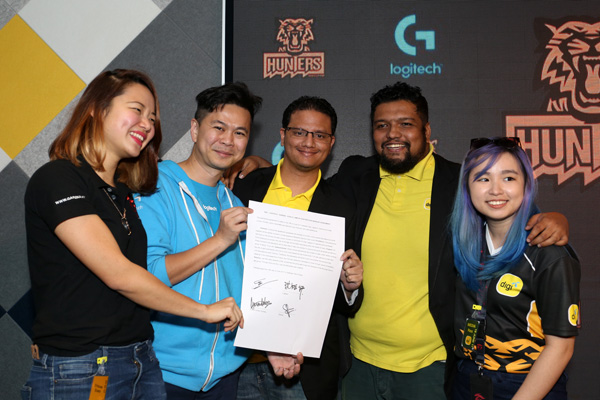 For the local community, team fans and eSports enthusiasts alike will be delighted to see the return of Malaysian eSports icon and KLH team captain, Poon 'OzoraVeki' Kok Sing, to the main roster of five players including Adrian Whim' Lee, Eric 'Qaspiel' Sia Chan 'ArrHedge' Roonghan and Ramsay 'Bipolar' Devaraj.
With his international experience, OzoraVeki aims to prove that Malaysia is a formidable competitor in the global arena. "The opponunity to compete in another region has made me realize that League of Legends is more than just a game for me. It is something that I grew up with and knowing that I am capable of making a difference in the Malaysian League of Legends eSports scene and helping it grow is what makes it worth fighting for," he said.
OzoraVeki is the first Malaysian League of Legends player to professionally compete abroad with the Hong Kong ESports (HKES) team in the League Master Series (LMS) in Taiwan. Under his leadership, KLH won three League of Legends titles in Malaysia and secured the third place at the Garena Premier League (GPL) in late 2016.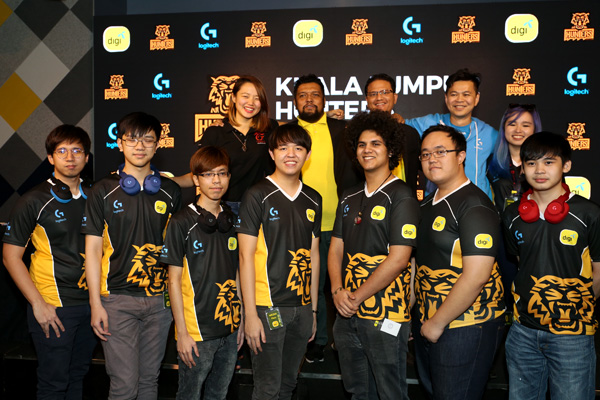 Working closely with Digi and Logitech, KLH aims to grow its reach and deepen the engagement with the gaming community in the future by introducing official team merchandising and official live-streamers.
League of Legends is a fast-paced, competitive online game that blends the speed and intensity of a real-time strategy with role-playing game elements. Two teams of powerful champions, each with a unique design and playstyle, battle head-to-head across multiple battlefields and game modes. With an ever-expanding roster of champions, frequent updates and a thriving tournament scene, League of Legends offers endless replayability for players of every skill level.
DiGiesportsgamingkuala lumpur huntersLeague of Legendslogitechlolonlineteamtournament