Carousell brings Popular Evening Bazaars to Your Mobile – All Day, Every Day
Kuala Lumpur (19 June 2017) — Starting today, Malaysians nation-wide can shop from some of the most popular bazaars in Kuala Lumpur, Penang, Malacca, Ipoh, Seremban and Johor Bahru, from their mobile phone, all day every day.
To celebrate Ramadan and prepare for Hari Raya, Carousell has partnered with over 170 vendors from 6 popular bazaars to offer Malaysians the festive experience they love, without the traffic and crowds.  Over 156 items have been listed on the Carousell marketplace, ranging from popular fidget spinners and iPhone accessories to the latest fashion and popular home decor items just in time for Hari Raya. These items are available under a special collection on Carousell, titled "Bazaar Takeover".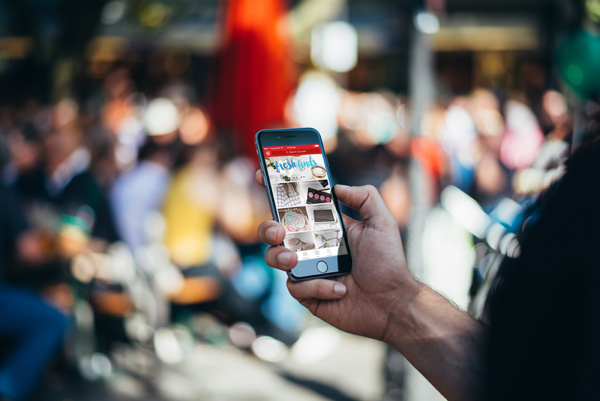 "This is my first time trying to sell online, and it was much easier than expected. The Carousell team showed me how to take a photo, enter the item description, and list it for sale – all within 30 seconds. I've closed a few deals already, at it looks like this might be my best festive season yet!" enthused Mac Wong, for who has a stall in Setia Alam Night Market, and is now on Carousell as @macwong2811
"While Malaysia's digital economy is growing, individual sellers like Mac Wong are getting left behind. Without support to help them find new and better ways to sell, the weekly bazaars we love may become a thing of the past. Carousell makes it easy for anyone with a smartphone to buy and sell online. By simplifying the selling process and offering them another revenue stream, we hope that these vendors will continue to be a vibrant part of Malaysia's community." shared Winnie Khoo, General Manager of Singapore and Malaysia, Carousell.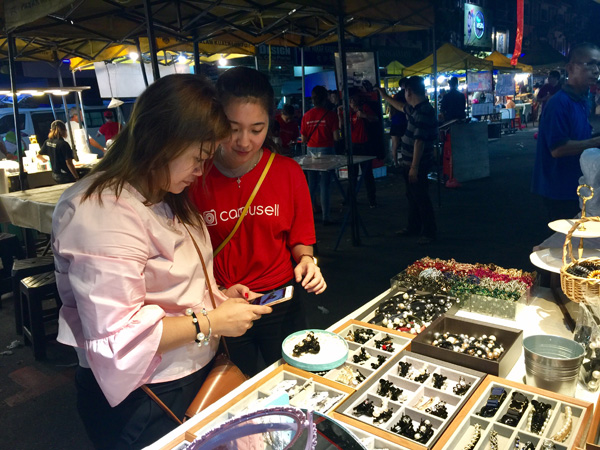 "The government's National E-commerce Strategic Roadmap has helped to ramp up the growth of e-commerce in Malaysia, which is expected to reach US$3.8 billion by the end of 2017. With 6 out of 10 Malaysians shopping online and mobile commerce on the rise, it's a great time for a mobile classifieds marketplace like Carousell to help individuals and small businesses benefit and contribute to the digital economy." Winnie added.
Adding to the festive atmosphere at the bazaars this month, Carousell's SWAG squad will be giving away gifts to new Carousell users at some of Malaysia's most popular night markets in Kuala Lumpur, Penang, Malacca, Ipoh, Seremban and Johor Bahru. The full list of locations is available below.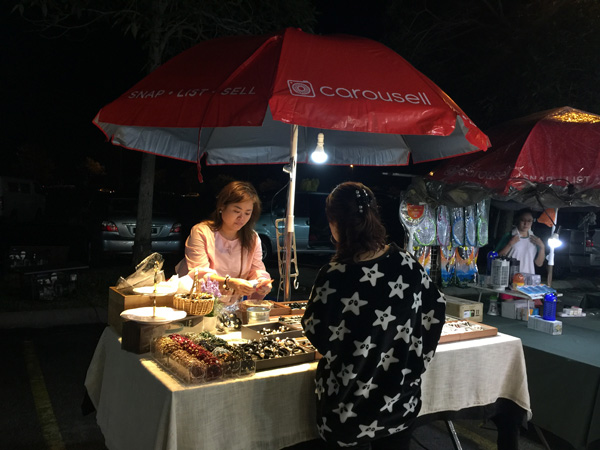 Carousell SWAG squad locations:
Kuala Lumpur – Setia Alam Night Market (24 June, 5.00pm to 11.00pm)
Penang – Farlim Night Market (21 & 28 June, 6.00pm to 10.30pm)
Malacca – Jonker Street (23 June, 6.00pm to 10.00pm & 24 June, 11.00am to 10.00pm)
Ipoh – First Garden Night Market (23 & 30 June, 6.00pm to 10.00pm)
Johor Bahru – Pasar Karat Flea Market (21 & 22 June, 7.00pm to 11.00pm)
Seremban – Taman Blossom Night Market (22 & 29 June, 6.00pm to 10.30pm)