World's First Curved Screen Laptop, Predator 21 X Conquers Gaming World in Malaysia
Putrajaya (17 May 2017) — The Predator 21 X has landed in Malaysia and is going on a five-day roadshow to meet the public! The Predator 21 X is the world's first laptop to offer a curved 21-inch IPS display (2560 x 1080 resolution with a 120Hz refresh rate) that is taking Acer's Predator brand position in gaming to a new level with its showcase of advanced technology and never-before seen innovation.
Acer Sales & Services Sdn Bhd General Manager of Products, Sales and Marketing, Chan Weng Hong said, "The Predator 21 X along with Acer's wide range of gaming devices reinforces our commitment to premium gaming with discerning enthusiasts around the world in mind. The Predator 21 X is Acer's flagship gaming laptop and is advanced beyond anything available in the market today."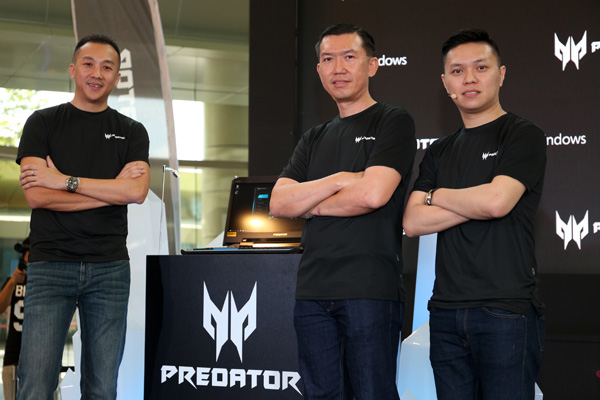 Bruce Howe, General Manager, Microsoft Consumer and Devices Sales, Microsoft Malaysia added, "On behalf of Microsoft, I congratulate Acer on the launch of the world's first curved screen laptop. We are proud and excited to collaborate with Acer to deliver a modern device powered by Windows 10. At Microsoft, our aim is to enhance the user's experience and with this in mind, the device is packed with amazing built-in features like Windows Ink, Paint 3D, enhanced gaming features and Windows Hello that enables users to login in to their devices securely. Also designed to provide the most complete 3D experience, Windows 10 is the best gaming platform for users today."
With an overclockable 7th Gen Intel® Core™ i7 processor, dual NVIDIA® GeForce® GTX 1080 graphic cards in SLI (Scalable Link Interface) and 64GB of DDR4-2400 memory, the Predator 21 X takes the AAA gaming experience to new heights. Offering an ultra-wide 21:9 aspect ratio, the laptop's curved screen features NVIDIA® G-SYNC™ technology to ensure smooth and sharp gameplay. Combined with wide-angle viewing, gamers can enjoy a truly immersive gaming experience. In addition to great visuals, the Predator 21 X is also equipped with SoundPound 4.2+ (4 speakers and 2 subwoofers), 3-way audio and Dolby® Audio for pristine aural enjoyment.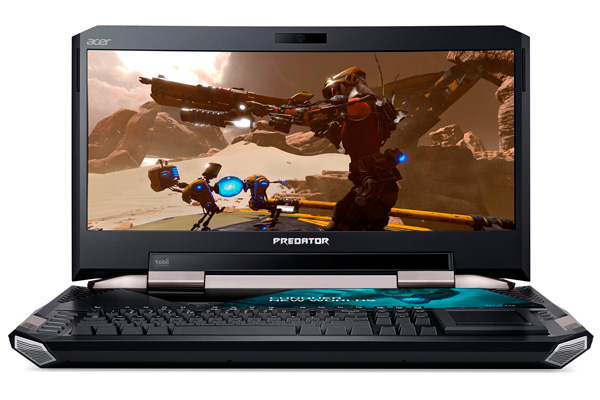 To enhance immersion even further to the next level, the laptop also integrates Tobii eye-tracking technology. The eye tracker consists of illuminators and cameras that complement keyboards, mice and gamepads as an input method for a new gaming experience. You can identify enemies, aim, and take cover simply by gazing at objects on the screen.
Featuring an advanced cooling architecture with five system fans, of which three are ultra-thin AeroBlade™ metal fans, the Predator 21 X is capable of keeping all its features running at optimal temperatures via effective thermal management for super-smooth performance during intense gaming sessions. The Killer DoubleShot Pro enables Ethernet and Wi-Fi connections to work together for the ultimate high-speed attack, while the preloaded Acer PredatorSense software allows users to control and customize the whole gaming experience from one central interface.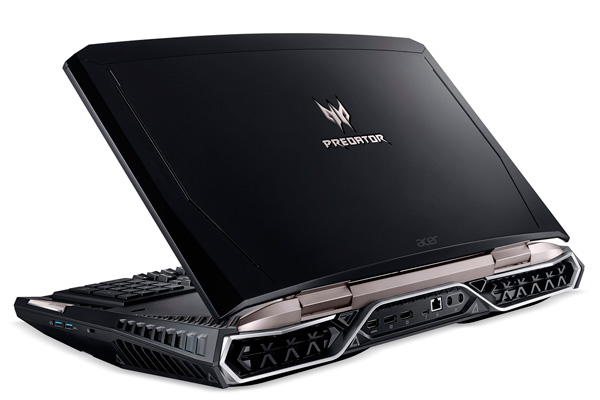 A Taiwan Excellence Gold award winner, the Predator 21 X comes with a full-sized mechanical keyboard featuring Cherry® MX Brown switches, offering super-responsive tactile feedback and pure precision for fast and accurate gaming experiences. With individually programmable backlit keys, the Predator 21 X's keyboard offers 16.7 million colour options and is programmable through the PredatorSense software. What is more, the Predator 21 X's numeric keypad also touts a unique design that allows it to be flipped over and turned into a Precision Touchpad.
For safe transportation and storage, the Predator 21 X comes with a custom ultra-durable Pelican carrying case which securely stores the device and accessories. Featuring four polyurethane wheels with stainless steel bearings, the hard-shell case is watertight, crushproof and dustproof.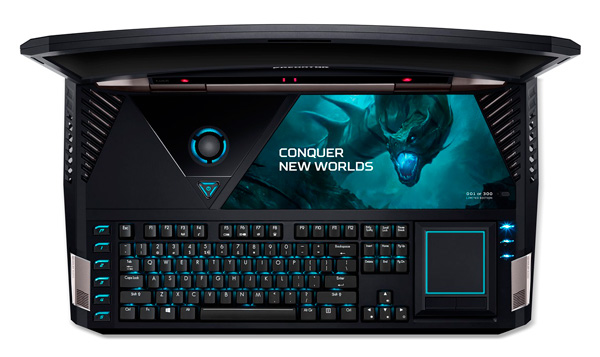 Acer is making one unit of this extremely exclusive Predator 21 X available in Malaysia at RM39,999.00! Gamers who are serious about owning this innovative device that is like no other, can order it via email to ama.marcom@acer.com. It will be on first paid basis!
In conjunction with the arrival of the Predator 21 X in Malaysia, Acer Malaysia is running a five-day roadshow where the Predator 21 X will be introduced alongside a showcase of other Acer laptops, desktops and monitors. Customers who purchase select Acer devices including Acer Aspire VX, Acer Swift Series and Acer Switch Alpha 12 will be rewarded with value added goodies during this event in IOI City Mall, Putrajaya, from 17 to 21 May 2017.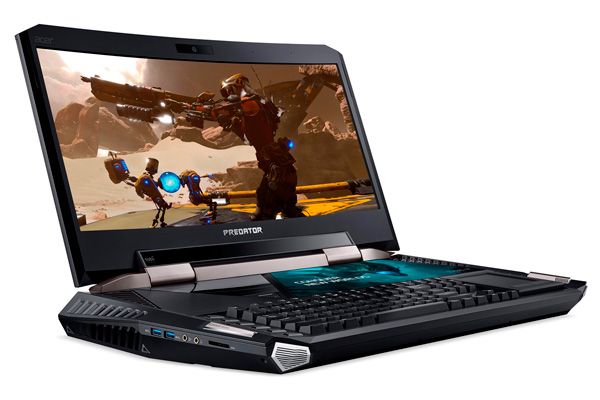 Fun and exciting activities such as gaming challenges, VR zone, game demonstration and Q&A at the booths and stage await visitors. Lucky customers will walk away with fabulous prizes, including Predator laptops! Customers will also have the opportunity to have caricature drawn or 3D printed personalized keychain with Predator logo and customised name. Terms and conditions apply.
Purchases above RM4,000 of select Acer products at the roadshow will be rewarded with a set of Jabra Halo Fusion Wireless Bluetooth Stereo Earbuds. Meanwhile, 1TB Hard Disk Drives will be given away to those who purchase select Acer products worth from RM3,001 to RM3,999, whereas purchases of RM3,000 and below will receive RM50 shopping vouchers!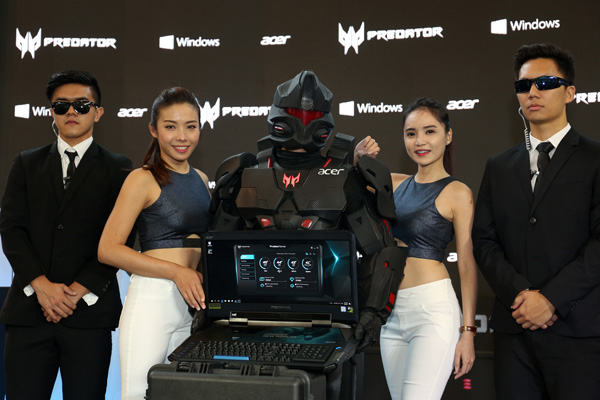 For more information, please visit Acer Malaysia Facebook or call Acer's Product Infoline at 1800-88-1288 (9am – 6pm, Mondays to Fridays). Photo Journalist
Gadgets, Photography, Automobile, Lifestyle
21xAcercherry mx browncurvedgamingipslaptopmachinenotebooknvidiapredatorvr