Viu Originals – Unique Programming rolling out across the region
Malaysia (4 May 2017) — As part of its ongoing quest in Asia, Viu, a leading pan-regional OTT video service by PCCW Media, made significant upstream investment with Viu Originals to further enhance user engagement, adding value for both subscription partners and advertisers. Viu Originals offers viewers the best range of Asian content.  Boasting the most comprehensive Korean content among all video platforms catering to the needs of our pan Asian viewers, Viu Originals has other dynamic exclusive content including Korean, Chinese, Indian and premium South East Asian content for other emerging markets such as Indonesia.
Landmark collaboration with a famous Korean celebrity
Song Ji Hyo's Beauty Views offers immersive experience to pan Asian viewers
Song Ji Hyo's Beauty Views is a landmark collaboration with a famous Korean celebrity from hugely popular phenomenal Korean variety show, Running Man.  Co-produced with SYS Productions, the show is a refreshing departure from traditional beauty column style shows as it offers viewers a creative and immersive experience of the products as introduced by charismatic and stylish Song.
Marking the first collaboration with a regional OTT video platform, Song Ji Hyo shared her excitement on this landmark collaborative effort, "I am very excited about the prospect of working with Viu, the pre-eminent regional OTT platform with a massive engaged user base.  I can now readily share my personal views on the latest ins and outs of fashion and style trends in Korea with all my fans in the region under one pan-regional platform."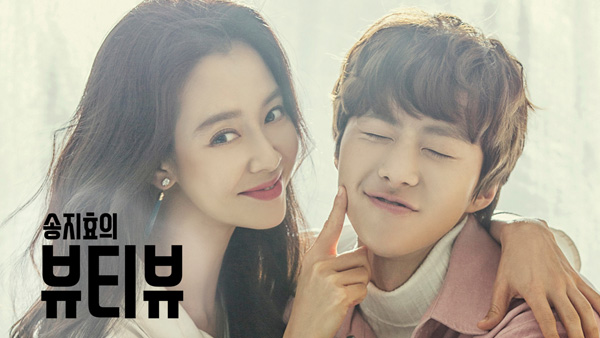 Song will be the star to introduce beauty fashion and lifestyle trends in Korea and talk about her opinions on products as well.  It will be a big hit offering viewers an engaging experience and ensuring stickiness that Song may even travel to places with Viu, interact with fans and share her experience of the products along with pertinent advice.
Program highlights:
Interviews and sharing about the latest trends in Korea, what's in, what's out
Make up / mix-and-match demo and tips
Vignettes dramatized on the products' usage
Meanwhile, advertisers access at one go a vast user base comprising millions of Korean celebrities' fans and Millennials who are more receptive to digital engagements on Viu's pan-regional platform.  The show delivers a captive and receptive audience who are lured by the Song's charisma, the engaging dramatized vignettes and the sharing sessions.
Co-production with premium content partners for Chinese, Indian and Indonesian programs
Premium Korean content is sweeping the region and Viu Originals intends to further enhancing user's engagement by delivering strong, compelling and locally relevant original content.  Viu extends the Viu Originals catalogue through the co-production of long and short form content with top studios, directors and local talents and over the past few months several productions have begun in Hong Kong, India and Indonesia.
In Indonesia, the first annual Viu Female Story Festival was held in Jakarta, Indonesia March 24. This kicked off a competition that's an effort to encourage young, Indonesian talent. The top 5 script writers will be selected to collaborate with Nia Dinata's team to produce an original series (13 episodes). Nia is an award winning Indonesian film director. The competition has generated more than 130 submissions to date. The working title of the series is Switch.