The All New Olympus Tough TG-5
Olympus upgrades the much coveted model with a Field Sensor System for recording tracking information, a bright high-speed f2.0 lens and new high sensitivity image sensor for shooting high-quality images for adverse shooting.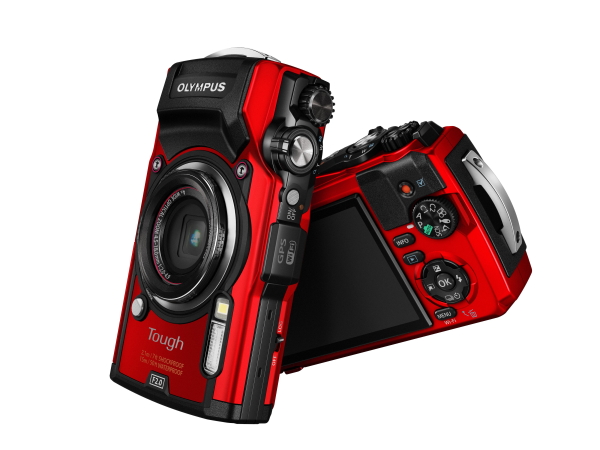 Advancing from the highly successful TG-4 series which was launched in 2015, the upcoming successor sees a boost of technological advancements which enables the compact camera to capture high quality images under tough shooting conditions. Equipped with a high-speed f/2.0 lens, new hi-speed back-lit CMOS image sensor, and the latest high-speed TruePic VIII high performance image processor, the TG-5 is poised to deliver high-quality images. The synergy between the lens, image sensor, and image processor results in improved high-quality images and the ability to capture photo opportunities in harsh environments.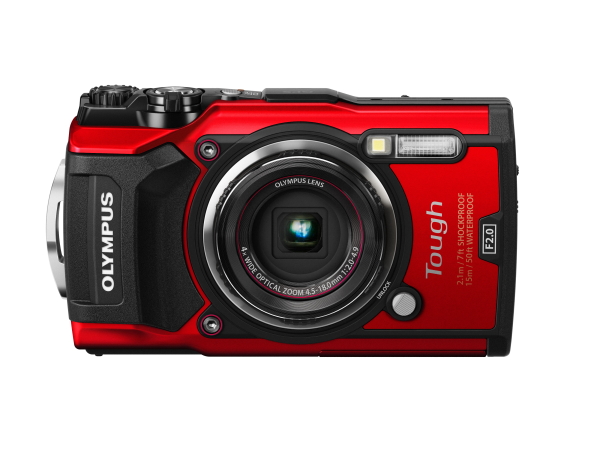 The high-speed lens enables the selection of a faster shutter speed when shooting underwater or other tough shooting conditions. It is possible to capture even moving subjects with minimal blurring. Take your adventures one notch further with the added feature of Olympus Field Sensor5 System. Consisting of a variety of sensors built in into the camera, users can now have access to tracking information via the camera or a smartphone. The Field Sensor System5 sensors include a GPS, manometer, temperature and compass. Users can also access these information seamlessly through the through the Olympus Image Track (OI.Track) app downloaded into their phones.
Much like its predecessor, the TG-5 features a hermetic sealing body construction to provide a waterproof performance down to depths of 15 m and a superb dustproof performance so you can feel comfortable using the camera underwater or in dusty terrains. The excellent shockproof performance is clears drop tests of up to 2.1 m, and is strong enough to withstand loads up to 100 kgf. Additionally, the freezeproof feature ensures that operation is guaranteed down to -10°C, making it possible to use in cold environments where other digital devices usually hard to withstand.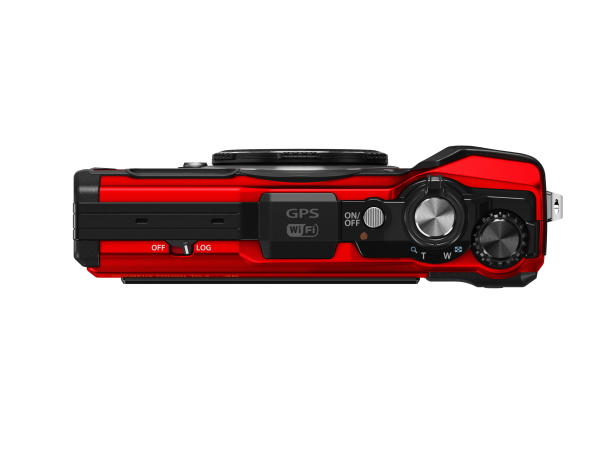 Unlike the TG-4, the new TG-5 now comes with 4K and full HD recording functions to ensure high quality video recordings. The 120 fps High-speed Movie mode also guarantees split second recording moments and slow motion play backs which is usually impossible to see with the naked eye. Other features of the TG-5 includes: four macro modes with a maximum shooting magnification of 7x for capturing microscopic subjects, HDMI connection for viewing high-quality images on a large screen, fined tuned grip shape and thickness were to provide a better grip on the camera and a rich lineup of system accessory to expands shooting possibilities.
Underwater Converter Lenses (Separately available)
These are converter lenses that expand shooting possibilities for the Olympus Tough TG-5. With these lenses, you can enjoy a different angle of view shooting while maintaining the brightness of the lens. Attach the Fisheye Converter FCON-T01 to enjoy shooting with fisheye effects at a diagonal 130°. Used with Tele Converter TCON-T01, you can shoot at a 170mm15 equivalent telephoto setting. Both accessories are waterproof, and can be attached and removed underwater. Tele Converter Adapter CLA-T01 is required to use these lenses. You can also attach the bundled lens cap LC-40.5 and the separately available Protection Filter PRF-D40.5 PRO to CLA-T01.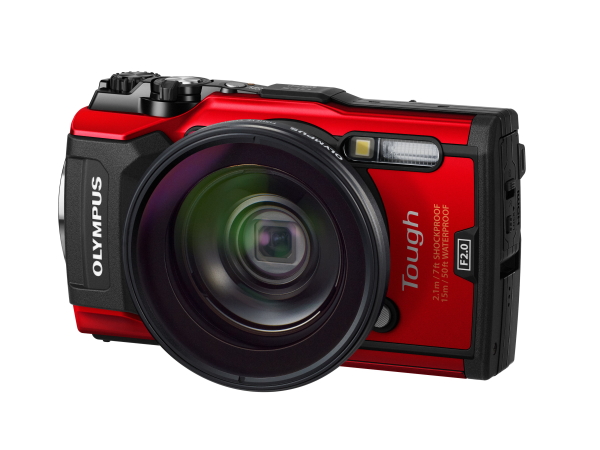 Macro shooting lighting accessories (Separately available)
The LED Light Guide LG-1 uses the camera's built-in LED light, and its thickness is designed to evenly illuminate subjects even up to a closest focusing distance of 1 cm away for superb macro shooting. Flash Diffuser FD-11 evenly diffuses the light of the camera's built-in flash. This helps reduce subject blur and camera shake that tends to occur during macro shooting in low light situations, and enables the use of lower ISO sensitivity. It also makes it possible to darken the background to make the subject stand out in photos. These lighting accessories can be used to easily obtain creative macro shots that rival those of an interchangeable lens camera.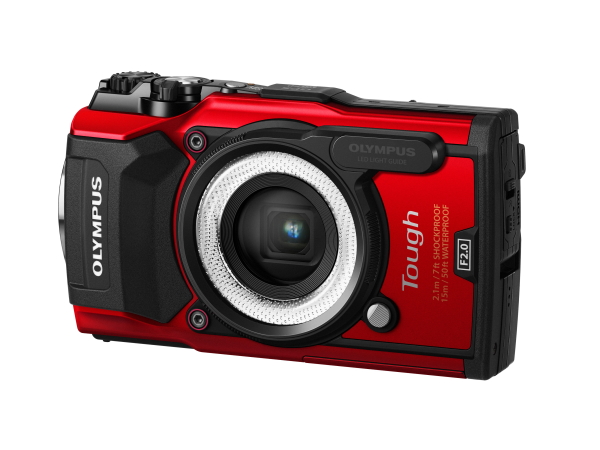 Underwater Case (New, separately available)
This Underwater Case PT-058 withstands pressure to a water depth of 45m, and features black coating on the front of the body to prevent unwanted reflection. This underwater case enables use of the Control Dial for exposure compensation even underwater. There is also a wide range of dedicated accessories available including the External Flash UFL-3 for dual-unit underwater flash photography. The external Underwater Wide Converter Lens PTWC-013 and Underwater Macro Converter Lens PTMC-013 can also be used with this underwater case.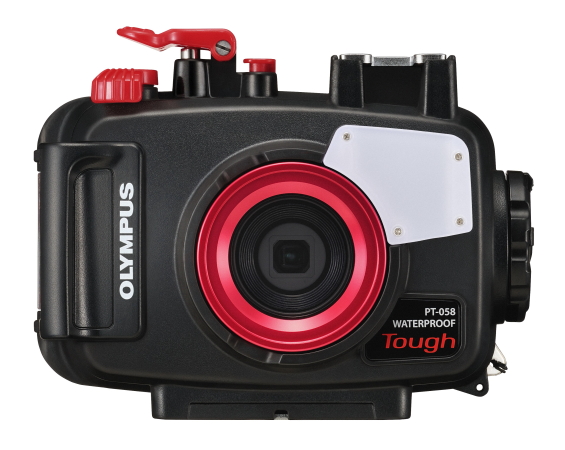 Sport Holder, CSCH-123 (Separately available)
This holder secures your camera to a backpack or belt horizontally or vertically, and can be easily removed with a single hand. This accessory makes it possible to quickly and easily capture action sports scenes that were difficult before. The holder includes a carabiner and spiral cord to prevent drops so you never have to worry about camera falling.
Visit www.olympusimage.com.my for more details. RM1999
The All New Olympus Tough TG-5