Sony's stunning new XZ Premium and XA1 Ultra bring superior camera experience to its Xperia line-up
Kuala Lumpur (25 May 2017) — Sony Mobile Communications ("Sony Mobile") today launched its most cutting-edge smartphone to date, Xperia XZ Premium, with an advance motion-capturing camera, a beautiful 4K HDR display and super-fast download speeds as well as the Xperia XA1 Ultra with a stunning 6-inch display.
"At Sony Mobile, we are always striving to make our phones more productive. We are confident that with these new functionalities, our consumers can enjoy Sony's state of the art technology in the palm of their hands such as the 4K HDR display for perfect viewing experience," said Andrew Cheong, Country Director (Malaysia) at Sony Mobile. "As we enter into this new phase of the Xperia X series, we hope that we can continue to deliver products that are as effective, as they are innovative."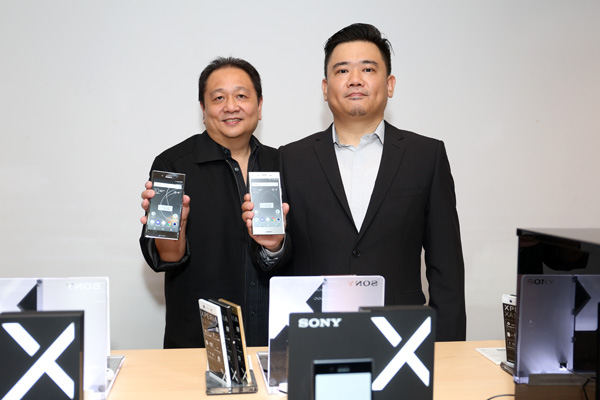 Once again, Sony Mobile is partnering with online marketplace, 11street for an exclusive pre-order which provides loyal customers an opportunity to be the first to own the latest Xperia devices.
"Sony products have always been the cornerstone of technological innovation, and we feel proud to have them exclusively as part of our commitment to offer consumers the latest electronic gadgets online conveniently," Bruce Lim, Vice President of Merchandising, 11street.
Xperia XZ Premium
Xperia XZ Premium is powered by the cutting edge Qualcomm® Snapdragon™ 835 64 bit Octa-core Mobile Platform, making it one of the very first smartphones capable of Gigabit Class LTE (up to 1Gbps). This is possible because of the integrated Snapdragon X16 LTE modem, which has the potential to transform how customers use their mobile devices by delivering fibre optic speeds on the go. The Snapdragon 835 platform also supports stunning graphics, superior performance and enhanced battery efficiency. File transfers are also super-charged thanks to the USB 3.1 connection which is 10 times quicker than USB 2.0 with a transfer speed of up to 5Gbps. And with the USB Type-C™ socket, plugging in is easy because the connector is always the right way up.
With so many advanced technologies working in harmony, it is only fitting that the Xperia XZ Premium has a harmonious design to match, making it beautiful on the inside and out. The exterior has an exquisite glass loop surface which when turned over reveals a luxurious mirrored effect on the back. Every aspect of the XZ Premium is unified, from its seamless flowing lines and intuitive finger-print sensor power button to the new live wallpaper which moves the elegant loops as you swipe, to the colours you see on screen which are matched to the beautiful colours of the exterior. The Xperia XZ Premium is also water resistant, dust-proof and reinforced with Corning® Gorilla® Glass 5 on the front and back of the handset, taking beauty and durability to new heights.
Taking intelligence to the next level, Xperia XZ Premium learns how you use your phone and adapts to make recommendations that give you the smartest and most personal experience yet. The battery is maximised with Smart Stamina which uses the Xperia learning engine to accurately estimate how long your current battery will last based on your normal usage. It even warns you if it detects that you're going to run out of power later that day and prompts you to activate Stamina mode. Battery Care and Qnovo Adaptive Charging are also included to protect your battery and keep it healthy up to twice as long.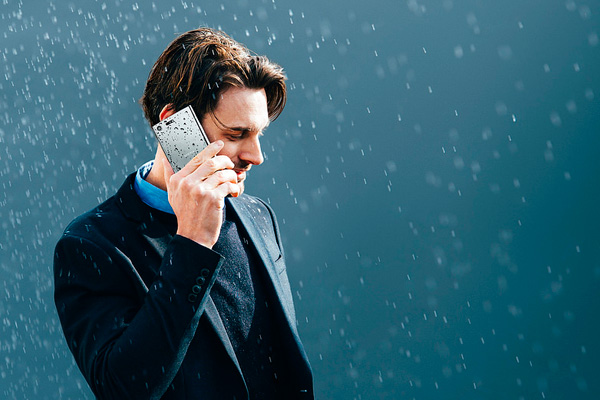 Xperia Tips and new Xperia Actions offer you handy advice about the features you're using and even suggests map downloads based on your location, all aimed at making life that little bit easier.
The Sony experience is continued through to the audio and gaming capabilities. High Resolution Audio playback allows you to hear every nuance and detail in a track as if you're right there with the artist. Sony's native DSEE HX™ technology even up-scales streamed tracks or MP3s to near High-res quality and if you connect with wireless speakers or headphones, LDAC ensures you don't lose a drop of sound quality by transferring three times more audio data than normal Bluetooth. Working with your PlayStation®4 console, you can play the latest cutting-edge games on your Xperia XZ Premium. Its advanced processing and fast memory access means gameplay is always smooth and responsive, plus the 4K screen and powerful stereo speakers make it feel like you're actually in the game.
Like the Xperia XZs, the Xperia XZ Premium showcases Sony's new Motion Eye™ camera system to enable advanced features and excellence in picture quality, as well as the Motion Eye camera, which provides 960fps super slow motion video capture and playback, four times slower than any other smartphone. Plus Predictive Capture stays one step ahead and automatically starts buffering images when it detects motion even before you press the shutter button, so you can find a moment your eye may just have missed from a selection of up to four shots taken a second before you clicked. On top of this, the new 19MP high resolution sensor has 19% larger pixels to capture more light and provides exceptional detail and sharp images even in low-light and backlit conditions. Additional improvements have been made inside Motion Eye™ to the Bionz™ for mobile processing engine meaning it detects moving objects more precisely to enable Predictive Capture. Clarity, detail and texture are also improved to give exceptional image quality thanks to the redesigned G lens with high optical clarity.
Xperia XA1 Ultra
The XA1 Ultra feature a beautiful borderless design to make the most of the edge-to-edge screen, cameras that are worthy of a high-end premium status and octa-core processors.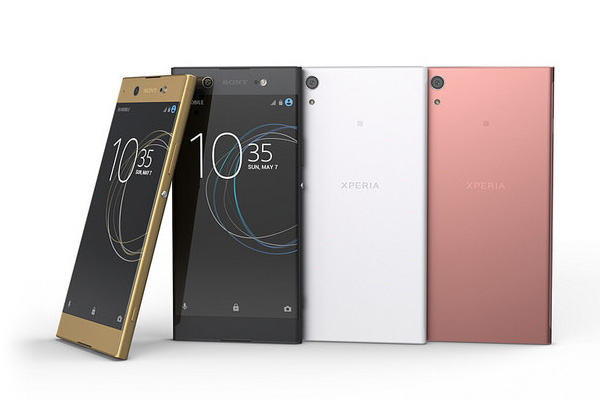 Camera expertise are taken from Sony's digital camera division to deliver a leading rear camera for XA1 Ultra that offers 23MP high resolution with a large 1/2.3" Exmor™RS for mobile sensor, bright F2.0 lens and superior lowlight capability. You're guaranteed a superfast journey from launch to capture in 0.6s and incredibly fast and accurate Hybrid Autofocus, so even the most spontaneous moments are always in focus.
Front cameras are the backbone of the selfie world and the XA1 Ultra features a 16MP front camera with Optical Image Stabilization to eliminate the effects of handshake and improve low-light selfies, plus a smart selfie flash to naturally illuminate your face.  It also allows you to capture the perfect selfie easily with just a wave via the 'Hand Shutter' camera feature.
Availability
Xperia XZ Premium and Xperia XA1 Ultra are available for nationwide pre-order beginning from 25 May until 4 June at selected Sony Stores, Sony Mobile Stores, Sony Centres, authorised dealers as well as through 11street. Those who pre-order the Xperia XZ Premium will be receiving exclusive gifts such as the SBH80 Stereo Bluetooth headset worth RM399, limited edition Touch 'n Go preloaded worth RM100, Screen Warranty Care+ and a transparent case with tempered glass screen protector with a total worth RM728. On the other hand, customers who pre-order the Xperia XA1 Ultra will receive a complimentary UCH12W Quick Charger worth RM199 and a transparent case with tempered glass screen protector with a total worth RM328.
The Xperia XZ Premium will be available in Luminous Chrome and Deepsea Black. The Bronze Pink variant will be available at a later date. The Quick Charger UCH12 will be bundled in-box for the Xperia XZ Premium. The Xperia XA1 Ultra will come in a choice of contemporary finishes; White, Black, Pink and Gold. A range of supporting accessories will be available including the Quick Charger UCH12W which offers hours of battery time by plugging in for just a few minutes. The Bluetooth Headset with Speaker SBH56 which enables hands free talking through the loud speaker whilst multi-tasking and has a remote camera shutter.