Shopee plans its Biggest Ever Campaign with Cahaya Raya
Kuala Lumpur (4 May 2017) — Shopee, the No 1 mobile-first marketplace in Southeast Asia and Taiwan announces its biggest ever Raya campaign, Cahaya Raya bersama Shopee with up to 90% discounts across the platform and daily contests with RM50,000 worth of prizes including cash. In addition to that, Shopee is collaborating with Pos Malaysia to launch its Cash-on-Delivery programme to reach out to more Malaysians to shop online in preparation for Hari Raya.
"Hari Raya is the biggest celebration in Malaysia. This year, to give back to our users for their unwavering support, Shopee has set aside our biggest budget to date to work with official shops such as Nestle, Unilever, Senheng, Huawei, OPPO and ASOTV to bring 45 days of non-stop deals for every member of the family," said Ian Ho, Shopee's Regional Managing Director. "In addition, with COD we believe that we are able to reach out to a massive base of first-time online shoppers within the Klang Valley area all the way to Tanjung Karang and Banting to join in the festivities".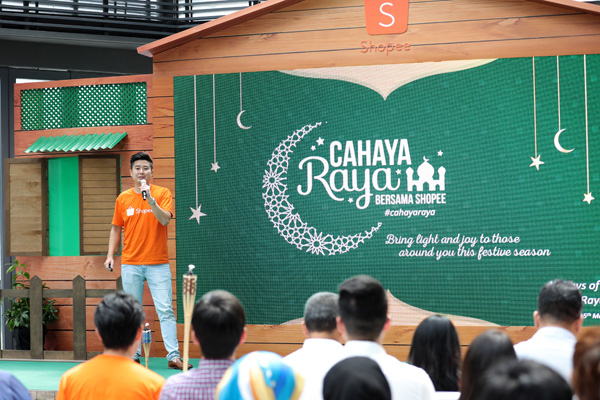 Running from 15 May to 30 June, Cahaya Raya bersama Shopee will feature a total of 24 campaigns including special sales from Official Shops and 25,000 products at up to 90% discounts. Covering products over 10 categories, there will be great deals for everyone over 45 days of celebration.
As the light of Eid is all about bringing joy to those close to one's heart, the 45 Days of Surprise Giveaways this year offers daily prizes of up to RM25,000 including televisions, smartphones and cameras with participation as easy as submitting your Shopee ID and your friends' every day. The contest runs from 15 May to 30 June 2017, making it the longest-running contest ever organized for Shopee users. There will be more contests for Shopee users including Make a Wish for Mom, Selamat Berbuka Snaps and Berapa Duit Raya, adding the total prize worth to RM50,000!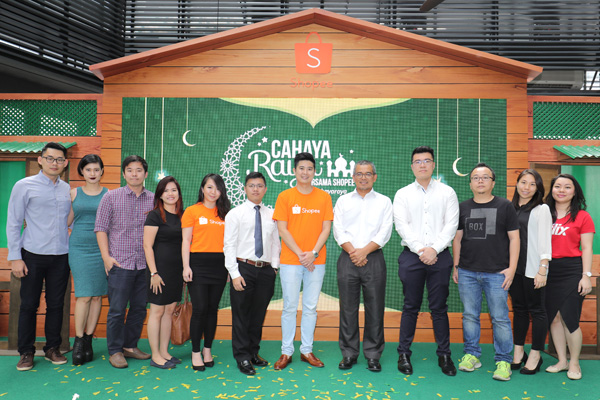 This Ramadhan will also bring Shopee closer to the community with events including Shopee Uni BM Tour and Hijab Stars Recharge Event. Shopee University or Shopee Uni is a FREE workshop organized to educate and empower budding entrepreneurs to fully utilize the Shopee app to boost their online presence and increase sales. This time around, the classes will be conducted in Bahasa Melayu to assist Bumiputra entrepreneurs to better understand the technical aspects of online selling. Shopee Uni BM Tour will start in KL & Selangor (17 May 2017), Kuantan, Pahang (24 May 2017) and end in Alor Setar, Kedah (6 June 2017).
Lastly the Hijab Stars Recharge Event in collaboration with Sunsilk Shampoo will take place on 20 May 2017 with special appearances by famous Hijabistas including Khadyjah Fhatyah, Sharifah Rose, Ain Edruce, Zamrina Zamrim and Aqilah Naqlis. The sessions will include eyebrow tutorial and modern hijab stylings for the coming Eid.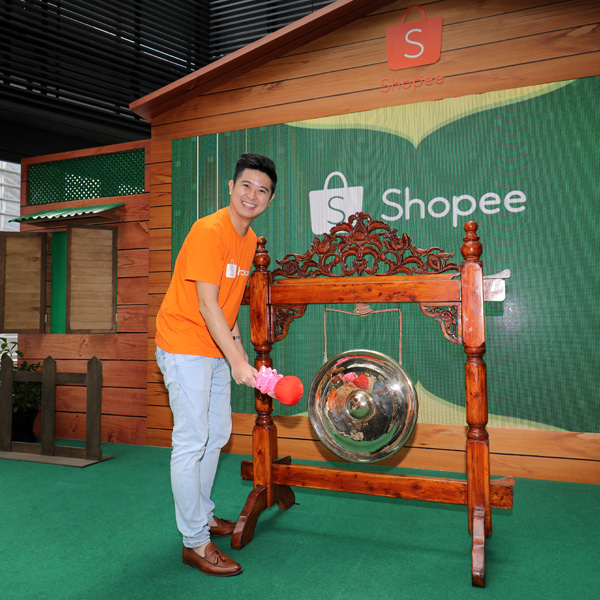 Other than the best-selling shampoo brand for hijabistas, Shopee will also be working with established partners including AirAsiaGo, Digi, iflix, Pizza Hut, RHB, Tealive and Traveloka throughout the campaign to reward users with gifts such as vouchers for hotels & flights, special discounts and cash prizes.
Shopee App is available for download for FREE on Google Play and App Store. Visit www.shopee.com.my for more information. Photo Journalist
Gadgets, Photography, Automobile, Lifestyle
appcahayacampaigne-commercemarketplaceonlinerayashopeeshopping