Shell launches New Fuels, Designed for Efficiency
Kuala Lumpur (8 May 2017) — Shell Malaysia today launched its new fuels which was enhanced with DYNAFLEX technology and formulated to help keep engines clean and protected for efficient running. Now available at Shell stations nationwide, the new fuels are designed to work with both modern as well as older vehicles for engine efficiency.
Shell's new fuels are the result of over five years and tens of thousands of hours in research and development, to help enhance the efficiency of customers' journeys. Created using new DYNAFLEX technology, they are Shell's most advanced fuels.
"We place customers at the heart of everything we do, and we aim to make their life's journey better by giving them one less worry on the road. Our new Shell fuels aim to clean and protect car engines, making them more efficient to help you enjoy your journeys on the road. We believe it is not just where you go, but also how you go that matters," said Shairan Huzani Husain, Managing Director of Shell Malaysia Trading Sdn Bhd and Shell Timur Sdn Bhd.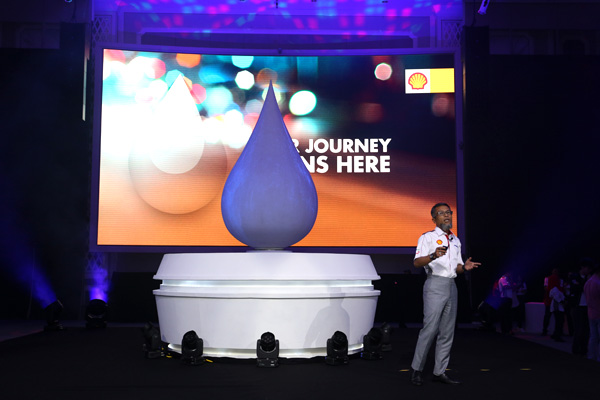 Shell fuels contain new DYNAFLEX technology that helps to clean and protect key fuel system components such as intake valves and fuel injectors from the build-up of performance robbing deposits. This keeps engines clean and protected for efficient running1. Also, a unique DYNAFLEX technology for diesel has been developed, containing new dirt-busting molecules for a clean and efficient engine. The new fuels are available at Shell stations nationwide from today, and also available to industrial customers and commercial fleet owners through Shell's B2B channels.
"We hope motorists will experience the benefits of our new fuels, enhanced with our latest DYNAFLEX technology, so that they can enjoy better journeys on the road," added Shairan.
Shell's commitment to research extends beyond engines and vehicles. Shell also announced the results of its new ground-breaking research to better understand Malaysian motorists, that used the latest wearable technology and mobile apps. Monitoring over 2,500 journeys in Kuala Lumpur, the research found the average speed of drivers was just 14.5 km/h, placing increased stress on vehicle engines as well as drivers.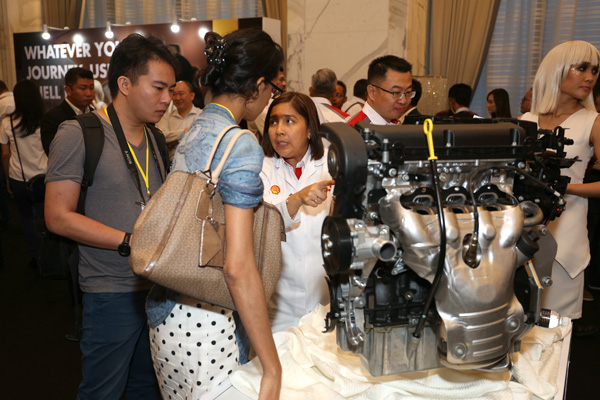 In partnership with Goldsmiths, University of London, the research used a combination of wearable emotion tracking devices with chatbot technology, GPS from the Shell Motorist App, and weather and traffic information, to gain a more complete picture of what drivers are experiencing on the roads.
Dr. Chris Brauer, Director of Innovation at Goldsmiths, University of London, said: "What's unique about this driving experiment is that we are able to observe drivers during their everyday journeys. Looking at Malaysian drivers we can see that despite the harsh conditions brought about by traffic congestion, they are both resilient and resourceful. We explored performance signals from personality traits through to nutrition, hydration, and lifestyle choices that were linked to our highest performing drivers."
Shairan continued: "We are excited to be one of the first in the world to launch the new Shell fuels, and the first fuels retailer in Malaysia to roll out this exciting research to better understand drivers. We know that driving places stresses on both engines and drivers. Our aim is to use the findings of the research to develop and design products, services, and initiatives that respond to our customers' needs. We are confident this is a step forward to making life's journeys better."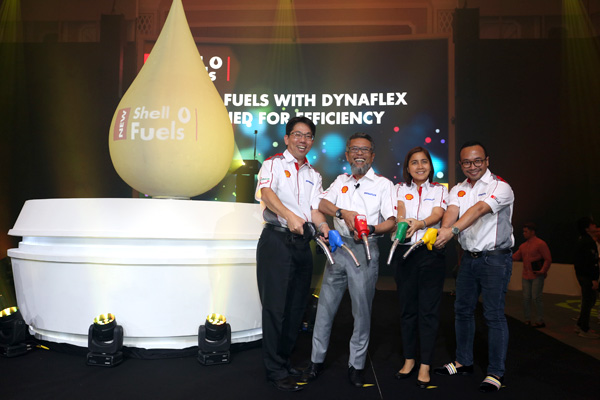 "Whenever our customers visit our stations and walk into our stores; whether they need assistance, or are looking for a place to relax, refresh, and rejuvenate, we aim to be there for them. We want people to go well with Shell," said Shairan.
For more information, visit www.shell.com.my. Photo Journalist
Gadgets, Photography, Automobile, Lifestyle