Neelofa unveiled as endorser for new OPPO R9s Black Edition
Kuala Lumpur (3 May 2017) — After the recent success in the Malaysia market, OPPO Malaysia is proud to present the new Black edition of the highly successful R9s. This new addition is in line with OPPO's commitment to provide Malaysian consumers with devices that are functional, yet stylish. The camera phone experts also announced local star, Neelofa as the official endorser of the new sleek device. The Black Edition maintains the OPPO R9s' Dual PDAF and extra-wide f/1.7 aperture feature that captures 40% more light than previous generations, together with powerful 16MP front and rear cameras, making it an extremely formidable device for both fashion and tech enthusiasts.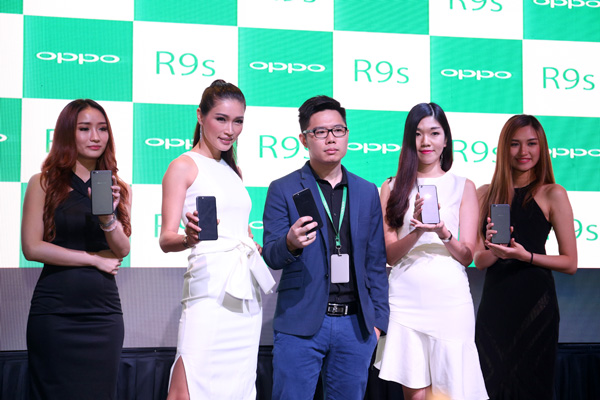 While Neelofa is best known as a celebrity, she has also made waves in the industry as an entrepreneur. Her hijab line "Naelofar" is highly popular among Malaysians, and has recently earned her a spot in Forbes' 30 Under 30 Asia 2017 list under the Retail and E-Commerce category. Chic and sophisticated, Neelofa is the embodiment of class, making her the perfect representative of the Black edition. In conjunction with the announcement of Neelofa as an endorser, the successful star will share an exclusive video message with attendees at the launch. Further increasing the star power is international supermodel Amber Chia, who was present at the All-Black event to demonstrate the versatility of the OPPO R9s Black edition in the form of a catwalk.
"Black has always been able to bring out the best in a person – a dash of black is all it takes to elevate my style to a whole new level. And now, with the OPPO R9s Black edition, I no longer need to worry about my outfit looking bland! Besides helping me look stylish, the rear camera also captures all the beautiful moments in my life", said Neelofa.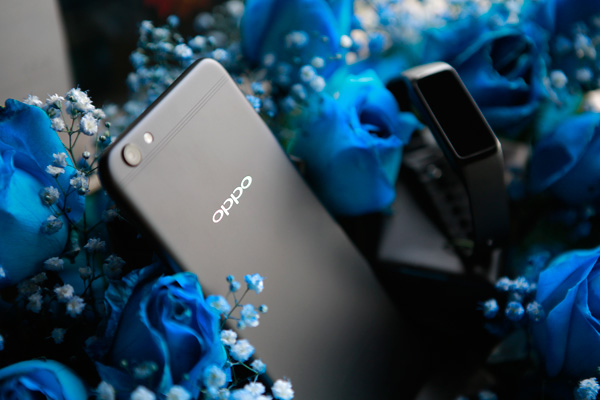 Trends come and go every season, but the color black has always remained timeless and stylish. Be it sleek, chic, sexy or classy, black always works because it is versatile. With the latest mysterious yet enchanting Black Edition, users are now able to easily pair the OPPO R9s with any outfit, making it an extremely nifty device. With a matte black chassis, the silver OPPO logo inlay on the back is the epitome of beauty. Coupled with the appearance of black six-string antenna fine lines running across the device's sleek back, the Black edition is truly a sight to behold.
The OPPO R9s Black edition is a sure way for Malaysian to stay stylish at all times, while capturing crisp and clear photos with its impressive 16MP IMX398 rear camera from SONY. Its 3,010 mAh battery, coupled with OPPO's industry-leading VOOC Flash Charge technology, ensures users can maximize the full potential of the device without any interruptions in their daily life.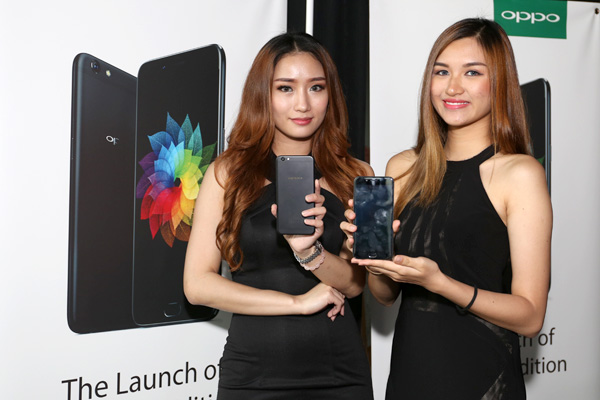 The OPPO R9s Black Edition pre-order begins from 3rd May 2017, and ends 9th May 2017. To further reward Malaysian consumers, OPPO is offering a complimentary Now 2 Smart Band worth RM 199 for pre-orders made from the OPPO Online Store, (www.oppostore.com.my/products/r9sblack/), OPPO Concept Stores as well as OPPO telco, electronic chain and e-commerce partners and 700 selected Point-of-Sales. The OPPO R9s Black edition will go on sale for RM 1,828 beginning 10th May 2017. For more information, kindly refer to www.oppostore.com.my/products/r9sblack. Photo Journalist
Gadgets, Photography, Automobile, Lifestyle