More travel for less with Standard Chartered and Hotels.com
Kuala Lumpur (5 May 2017) — Standard Chartered and Hotels.com® are excited to launch a three-year global strategic alliance that offers Standard Chartered credit cardholders in five countries up to 12% off on hotel bookings around the world on Hotels.com.
The alliance will cover Hong Kong, Taiwan, Singapore, Malaysia and the UAE. Hotels.com offers hundreds of thousands of properties in more than 200 countries.
Neil Daswani, Global Head of Corporate Partnerships, Retail Banking, at Standard Chartered said: "Our clients like to travel well and travel smart – this partnership gives them access to an enormous number of properties and value-for-money deals with a recognised global travel leader."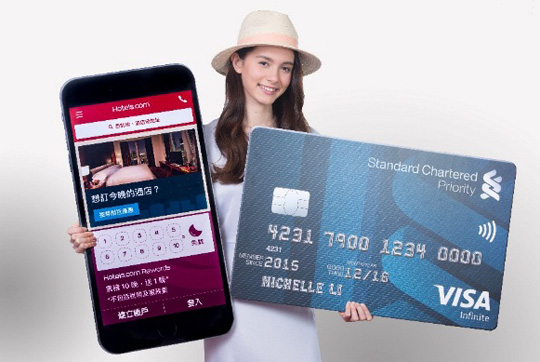 Abhiram Chowdhry, Vice President, Asia Pacific and Latin America for the Hotels.com brand said: "With its well-established position as a premium bank across many Asia Pacific markets, Standard Chartered has a huge base of clients with a strong interest in travel. Our goal is to help streamline their travel planning by enabling the best travel booking experience, including access to useful travel information, great offers and a wide variety of lodging and accommodation options."
Travel for leisure and business continues to grow worldwide. The outlook for 2017 is very positive, with world outbound travel predicted to grow by between 4% and 5%, according to ITB.