Lenovo and Google collaborating on Daydream Standalone VR headset
Kuala Lumpur (18 May 2017) — Lenovo and Google are coming together again. This time, we're collaborating on a new immersive virtual reality product that's designed for everyday consumers.
We'll be giving an early preview of our upcoming Daydream standalone headset. It will be one of the first devices to feature WorldSense™ to allow you to move around and explore virtual environments as if you're truly there: ducking, weaving and jumping for even more immersive experiences. This product represents our latest effort in collaboration between our companies: You may remember the Lenovo Phab 2 Pro, the world's first Tango-enabled smartphone, launched in 2016. While the Phab 2 Pro makes a number of smartphone AR experiences possible, this standalone headset is built specifically for immersive VR.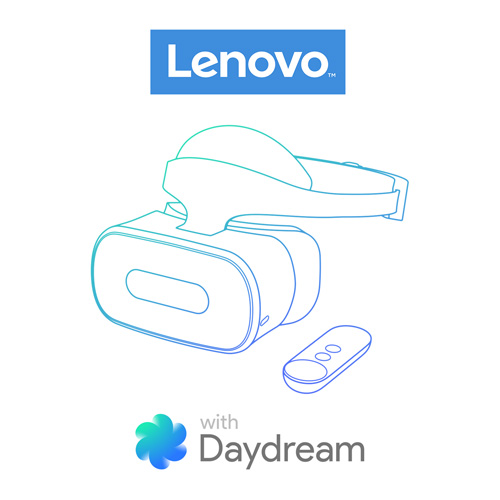 What's a Standalone VR headset?
Other similar VR devices require a complex setup that relies on external sensors (standalone headsets have built-in sensors). This standalone headset will streamline the experience: just pick up and play.
And this is different from Daydream smartphone-based VR, since WorldSense brings natural movements into your 3D environment. Duck in a game of dodgeball or lunge sideways to evade enemies as they close in on your position.
Casual consumers will soon be able to access immersive virtual reality experiences. Developers will now be able to unlock features that most consumers have never experienced before.
We're excited that easy-to-use, fully immersive virtual reality is coming to you very soon. We hope you are too.
We'll promise to share more. If you would like to stay updated on this development, please sign up here for updates. Photo Journalist
Gadgets, Photography, Automobile, Lifestyle