Epson Malaysia nurtures Young Football Talent with Sponsorship of Tunas Lagenda Football Club
Kuala Lumpur (12 May 2017) — Epson, a world leader in digital imaging and printing solutions today announced a one-year sponsorship of an up and coming local youth football club, Tunas Lagenda Football Club (TLFC), becoming "The Club Sponsor" as of today.
"We are very pleased to support Tunas Lagenda – the brainchild of our national football legend Haji Bakri Ibni, a midfielder who represented the Malaysian national football team in our glory days of the 70s and the 80s. He is an amazing coach and advisor to have for the young and aspiring Malaysian talent who want to develop international football excellence. The fact that they are part of the National Football Development Programme (NFDP) launched by the Prime Minister in 2014, also speaks volumes of the club's achievements and potential", said Danny Lee, General Manager, Sale & Marketing, Epson Malaysia.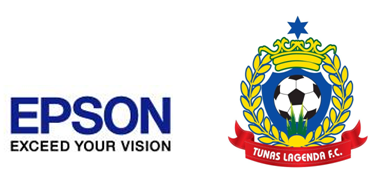 "Football not only brings our nation together, it also builds perseverance, creative thinking and promotes discipline and teamwork in young people. These skills are essential in all other aspects of life too and the main reason why Epson invests in nurturing young football talent. At Epson we stand for creative thinking and challenging ourselves, and not surprisingly, ur global tagline is "Exceed Your Vision", which we see synergistic to Tunas Lagenda's key philosophy. We both stand for breaking through barriers in pursuit of excellence", he added.
The agreement, which takes effect immediately, will see Epson supporting TLFC with monetary sponsorship in addition to brand engagement activities between Epson and local football youth.
As 'The Club Sponsor' for TLFC, Epson aims to engage with Malaysians nationwide through the common language of sports, building values of excellence and innovation and sharing the joy that success brings.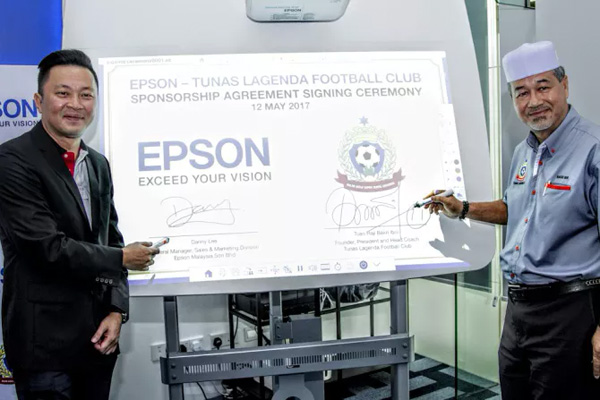 Elated with Epson's outreach, Haji Bakri Ibni, Founder, President and Head Coach of TLFC said: "Tunas Lagenda's vision is to produce star rated players for the national football team, who will be the best in Asia and the world. We are committed to creating the next Football Legend and we do this by recognising the potential and giving equal opportunity to all children in the country to put forward their football talent and develop it to the highest level. We are thrilled that Epson Malaysia shares our values and that we will work together over the coming year for even better results ."
"I believe that Malaysian football can be again in the top flight of Asian football. Through our efforts at TLFC, we will bring back the glory to Malaysian football. Our young men from TLFC will grow up not only to be professional players but develop the entire ecosystem by becoming capable referees, part of technical teams, football administrators and so on", Bakri concluded. Photo Journalist
Gadgets, Photography, Automobile, Lifestyle