Kuala Lumpur (27 April 2017) — Shopee, the No 1 mobile-first social marketplace in Southeast Asia & Taiwan is proud to announce Senheng's Official Shop launch on the platform, joining other established brands such as Unilever, Nestlé', Sandisk, GoPro, OPI, GNC and many more. More than 500 branded items are available on sale from key categories such as Small Appliances, TV & Audio and Mobile Phone & Gadget to hit Senheng's target of RM3 million worth of Gross Merchandize Value (GMV) by the end of 2017.
"Home Appliances is one of the focus categories for Shopee this year. We are excited to be partnering Senheng as both of us  share a common vision to deliver a seamless mobile shopping experience to customers shopping for home appliances. Partnering a leading electronics and home appliances retailer such as Senheng marks another major milestone for Shopee and we look forward to working closely together," Shopee's Category Manager for Home Appliances and Home & Living, Edward Ling stated.
"Our strategic partnership with Shopee focuses on breaking through m-commerce segment, aligned with our retail transformation plan to provide a seamless customer shopping experience. Shopee community business approach will benefit Senheng, being a good platform to educate customers of its unique selling proposition revolving around PlusOne Loyalty Program as a key differentiator to price-driven market," said Wong Che Hoe, Executive Director, Senheng® Electric (KL) Sdn. Bhd.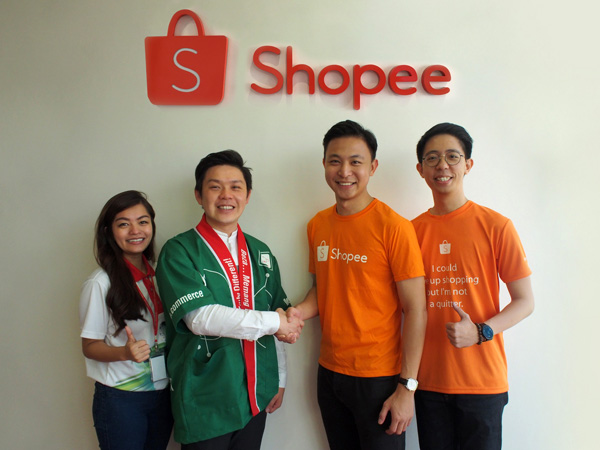 Commenting further on the launch, Senheng found the online presence and rich relevant contents to be the direct contributing factors towards behavioral change in how customers shop. As one of the leading retail chains for electronics in Malaysia, they aim to strengthen the market penetration into this growing market segment as the m-commerce stands as the fore-front of the retail shift.
To celebrate the official collaboration between Shopee and Senheng, buyers can enjoy up to RM500 off voucher redemptions on selected items on top of an exclusive selection of products with attractive, lowest price in the market. Free shipping will be provided for any purchase above RM500 per check-out within West Malaysia.
As part of their business strategies, Senheng will continue to expand multiple touch-points via offline, online, e-commerce and m-commerce to make their brand more available to customers.
The Shopee App is downloadable for FREE on App Store and Google Play. For more information, visit: www.shopee.com.my .