MSI is releasing new range of mobile workstations with even higher efficiency
Kuala Lumpur (21 April 2017) — MSI Malaysia Notebook today announced a whole new spectrum of models with the latest 7th Gen. Intel® Core™ i7 processor and new NVIDIA® Quadro® graphics. From absolutely smooth VR use to performance-optimized CAD/CAM work, the fresh mobile workstations are the most up-to-date solutions for every designer and media editor. The combination of advanced features and beautiful design is a masterpiece created for those who do not wish to compromise. More than that, with VR Meet Up event we have gathered all the IT, VR gaming enthusiasts to learn and explore more of the booming VR industry in Malaysia.
WT73VR: enthusiastic performance with VR support  
MSI mobile workstations are the first in the world to fully support VR applications. WT73VR is a brand new model equipped with Intel® Xeon® processor. The Intel's Error Correcting Code (ECC) technology and ECC-supportive DDR4 memory provide the new level of efficiency and 24/7 stability which truly impress its users.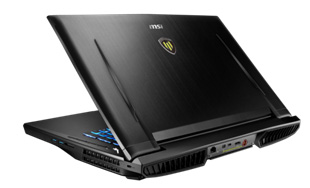 The most recent NVIDIA® Quadro® P5000 with 16GB GDDR5 is going to bring astonishing performance when running Autodesk Stingray with VR headset as well as other extremely demanding CAD/CAM applications. This state-of-the-art mobile workstation will be the best platform for creating virtual reality content and bringing homes and offices much closer to its future owners than ever before.
Unlike traditional laptops with NVIDIA® Optimus™ technology, WT73VR runs dedicated NVIDIA® graphics continuously to provide top performance all the time. 17.3-inch panel comes in either UHD or FHD 94% NTSC to deliver the best visuals along with True Color Technology that able to support 100% sRGB. Highly reliable and multi-functional, WT73VR is going to take place among the most powerful mobile workstations on the global market.
WS63: the thinnest, lightest, fastest ever
Impressively light and thin WS series is presenting the newest WS63. Weighing just 1.8 kg, WS63 is also extremely thin: it's only 17.7 mm. Light aluminum chassis with sleek and sheer design make the model sturdy yet easy to carry around. At the same time, powerful productivity and high efficiency are always there as MSI is known for unique ability of combining mobility and performance. WS63 is equipped with 7th Gen. Intel® Core™ i7 processor and is the only mobile workstation in the world carrying NVIDIA® Quadro® P3000 with 6GB GDDR5. It features ultra-fast DDR-2400 RAM and M.2 NVMe SSD.

15.6″ UHD IPS-level panel delivers vivid and accurate colors and allows for deep customization with MSI exclusive True Color Technology. An innovative and exclusive feature of WS63 is the touchpad with finger print lock. The biometric security is an advanced level of ensuring data security and thus providing the users with absolute confidence regarding their valuable work and other files are always protected.
WE72/62: best partners for junior designers
WE series represents excellent cost-performance ratio which allows great return on investment for mainstream users and future professionals. Equipped with the latest 7th Gen. Intel® Core™ i7 processor and NVIDIA® Quadro® M2200 with 4GB GDDR5, DDR4-2400 RAM and M.2 NVMe SSD, the models make CAD/CAM work easy and efficient for creative workers.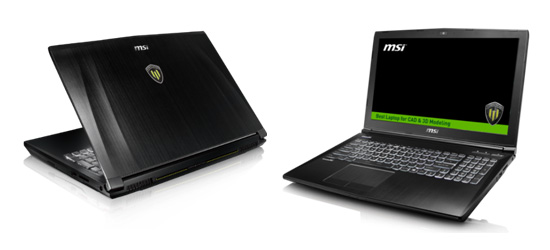 WE72 carries 17.3″ FHD 94% NTSC with True Color Technology that able to support 100% sRGB display while WE62 is equipped with 15.6″ FHD panel. Both models feature wide-viewing angles for greater comfort and expanded visual opportunities. Diamond-cut touchpad with high quality physical buttons deliver high efficiency and stability along with the comfortable use. MSI exclusive Cooler Boost 3 Technology secures maximum performance during long working hours. High-class Dynaudio speakers deliver authentic audio experience. Taking the performance/price advantage into account, WE series mobile workstations are an ideal choice for education and other mass applications.
VR Meet Up with Malaysia Local Partners
MSI Malaysia Notebook has also invited all the VR professionals to let you have a glimpse of what they are doing, what they have been doing and what are they expecting in VR industry. We have hardware partner, Nvidia Quadro's Technical Marketing Manager, telling you how to get the right GPU for professionals. We have also had our software partner, AUTODESK's Solutions Specialist to tell you how their software, can let you literally step into your design, making your work into reality. Furthermore, we have also invited some local VR industry pioneer, for example, Altum VR's Project Director, they have developed their own VR real estate content and they will let you know how VR benefits the property industry. We have also invited the founder of VR Lab, and he will explain why VR Lab chooses VR as the future industry to invest. Last but not the least, Streamline Studio's Chief Producer, being one of the biggest game developments and designing studios in Asia, will excitedly introduce you of the VR game development in South East Asia.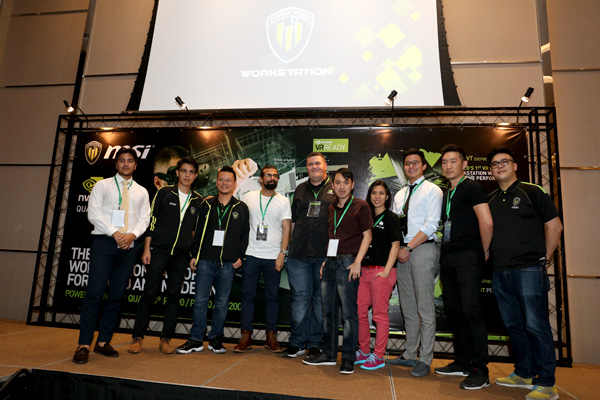 For more information, log on to MSI Malaysia Facebook.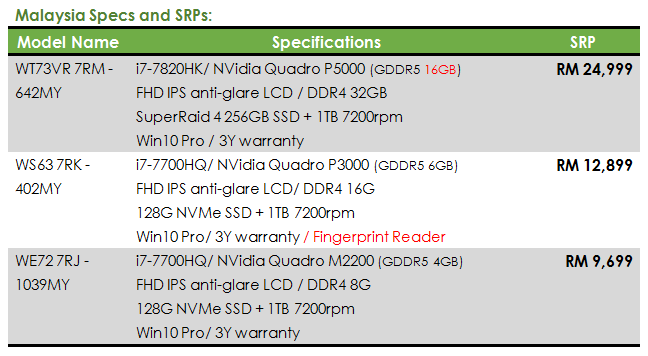 Photo Journalist
Gadgets, Photography, Automobile, Lifestyle