Enjoy Hassle-Free and Reliable Tyre Servicing at your fingertips with Carpit
Kuala Lumpur (21 April 2017) — Driven by the mission to transform the way Malaysians service and maintain their vehicles, Carpit, the most convenient and reliable tyre servicing platform, is officially launching in the Malaysian market in an open beta stage to provide vehicle owners with a more hassle-free and transparent option to ensuring their car tyres are kept in tip-top condition. With a host of innovative features, the Carpit application is designed to be a simple tool for vehicle owners to get their car tyres serviced and to stay protected on the road.
Personal vehicles remain the most popular mode of transportation and while it is routine for some to undergo regular engine check to ensure their cars run smoothly, many owners tend to neglect getting their tyres serviced until they stop working. Despite being an important aspect of road safety, some of the reasons Malaysians have for putting off changing their tyres is that it is too time consuming, and that prices can vary from one store to another. Carpit aims to remedy that by making it easier and safer for Malaysians to locate reliable car service shops to take care of all their car tyre needs.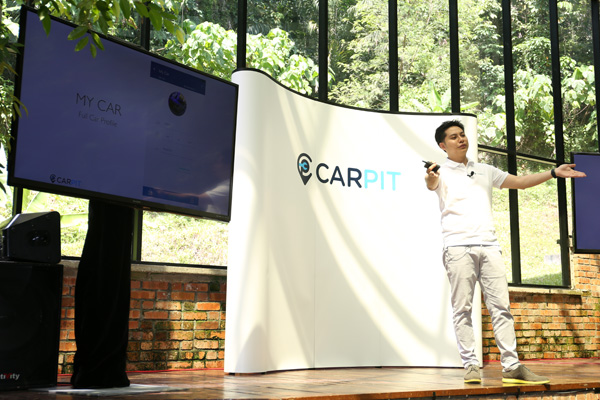 "The tyre change industry in Malaysia has not changed the way they provide their service to Malaysians for many decades now, leading many today to see tyre changes as more of a chore instead of the regular necessity it should be. In addition, we noticed a lack of strong solutions available to help make the experience more enjoyable for Malaysian drivers," said Tai Qisheng, Co-Founder and CEO of Carpit Malaysia.
"As a company, we believe that a necessity should not be complicated nor confusing and it is this belief that has driven us to create the Carpit platform to streamline the way customers change their tyres. With our combined years of experience in the automotive and tyre manufacturing industry, we are proud to have developed a new platform that is both easy and transparent to help bring the traditional tyre servicing industry into the modern 21st century. We hope that interested users will join us in the beta stage of our release to share their feedback and play a part in shaping our innovative platform." said Mr Tai.
Service that you can trust anywhere
Finding a car service shop that is reliable and trustworthy to maintain your tyres can be a daunting task, which is why Carpit prides itself on being the first service of its kind to offer end-to-end service assurance with a full warranty against any damage for all customers' vehicles as well as any scams or unexpected charges to customers. Carpit prices are transparent as well, with no hidden charges or extra rates that will be charged without notice.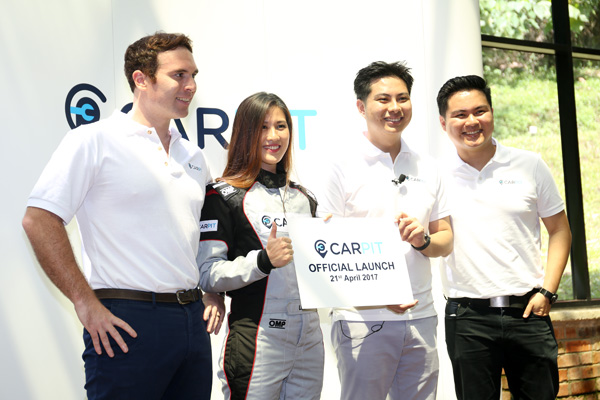 Users need only pay once through the application after all the required services have been completed, cutting out any potential risks for fluctuating prices by the dealers.
To ensure the legitimacy of its car service dealers, Carpit maintains a strict service quality guideline and gives customers the chance to review and rate other dealers. This helps to reduce the incidences of scams and poor-quality dealers. Coupling this with the growing network of over 237 trusted dealers throughout the country available on Carpit's platform powered by the latest mobile technology, users can be assured that they will be able to find a suitable dealer anywhere, anytime.
Comprehensive tyre servicing solutions
The Carpit app is designed to be user-friendly and convenient to fit with the busy lifestyle of modern day drivers both new and old; with a few clicks on their smartphone, anyone can request to get their car tyres serviced and replaced. The app features a large database of popular car model profiles with their respective tyre sizes, making it easy for customers and car service shops to quickly identify the right tyres needed for any car. Carpit is also made for those who don't have the time to bring their cars to the car service shop as all service shop dealers are able to offer free pickup and drop-off services, allowing customers to book a service all without leaving the comforts of their home or work.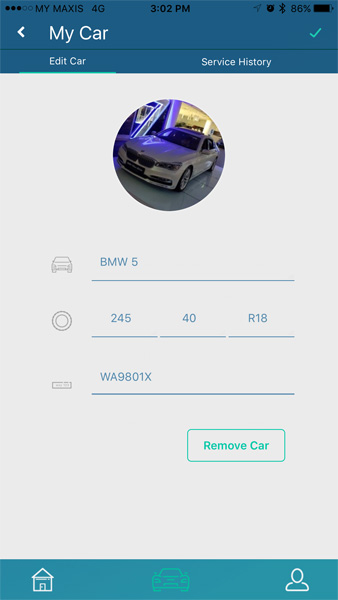 To encourage the habit of regular check-ups, the Carpit app even helps to keep track of all your tyre service records and provide reminders so that users know when to send your car tyres for servicing again. Additionally, the app will even allow users to store and enjoy a large variety of promotions by the service shop dealers, making their next trip to the shops even more attractive.
Promoting vehicle safety with Leona Chin
In conjunction with the official launch, Carpit is also announcing the partnership with renowned female race car driver and professional drifter as the official brand ambassador for Carpit Malaysia for the next year. As a race car driver, Leona is no stranger to the important role that proper tyre maintenance plays in protecting a driver's safety when on the road, especially under challenging circumstances. Through the partnership with the brand, Leona is aiming to use Carpit as a platform to encourage more Malaysians to get into the habit of regular tyre check-ups and play a role in reducing the number of road accidents in the country.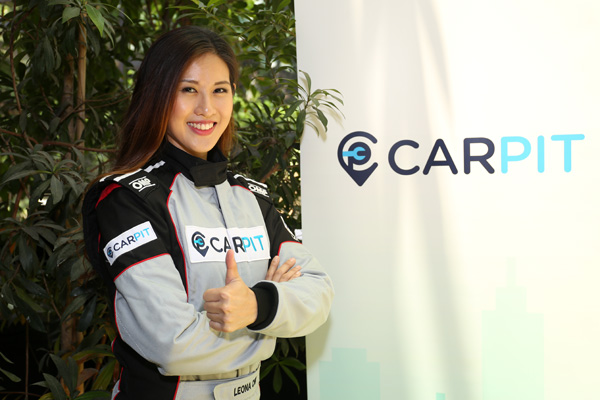 The Carpit app is currently in the open beta phase of testing so for interested users who want to try out the application first-hand and provide feedback, the app is now available to download for free on Google Play Store and App store for both Android and iOS platforms, respectively.
For more information about Carpit, please visit www.mycarpit.com. Photo Journalist
Gadgets, Photography, Automobile, Lifestyle