Casual RPG game BoBoiBoy: Galactic Heroes released by 8elements on Google Play
Kuala Lumpur (27 April 2017) — 8elements, one of Asia's leading publishers for truly localized games and services, announced the release of their latest mobile game BoBoiBoy: Galactic Heroes.
This new casual-action RPG game in the ever so popular BoBoiBoy game series is the official Series 4 -GALAXY- game for monsta's super successful animated BoBoiBoy Galaxy TV Series, released on November 25 in Malaysia with great fanfare.

The advanced 3D mobile adventure Role Playing Game BoBoiBoy: Galactic Heroes will be available in 4 languages (English, Indonesia, Thai & Vietnamese) set easily by the user through the language selection when they enter the game for the first time. Once again, 8elements proves to be among the leading publishers in the region who listen to gamers and deliver top branded local content at high quality in the languages people are comfortable with.
BoBoiBoy Galactic Heroes offers 3 game modes, all your favourite heroes to play and level-up, many planets and stages and battles to fight and new robots to discover. Gamers can play alone, invite friends, send them gifts or battle them in PVP mode!
The game begins with an attack on BoBoiBoy's spaceship which all friends escape by using a strong emergency pod; only to find themselves scattered in the galaxy on different planets. Yet BoBoiBoy can unite his friends and fight all monsters with help of new robots and power spheres. AND WITH YOUR HELP! Collect all characters, invite your friends and build your strongest team to defeat evil bosses from other galaxies!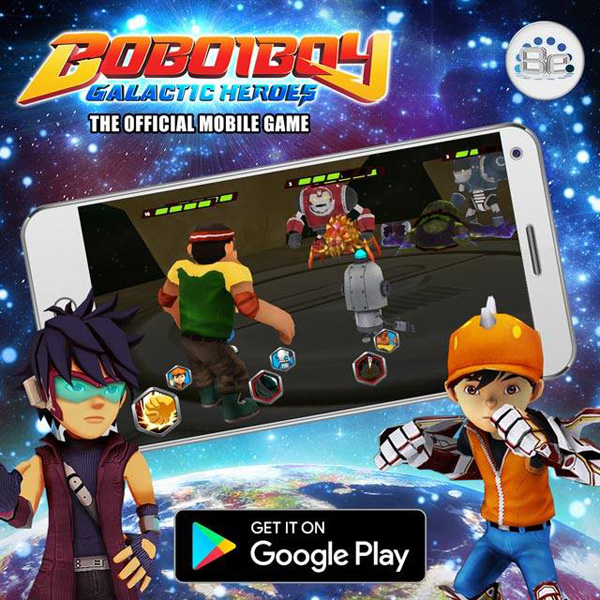 Download and play now! You can find this exciting new BoBoiBoy game here.

The App Store version for iPhones and iPads will be ready soon. Updates on Facebook here,
Game Highlights
★ Casual adventure RPG mobile game
★ 3D Characters in a 3D world with exciting Player vs Player battles
★ 5 planets to play on plus 1 final Boss planet
★ 60 stages in 6 different areas to defeat multiple villains
★ Numerous Battle Modes guarantee hours of fun:
– Turn-based Battle  AND – Active Time Battle (ATB)  AND  – Quick Time Event (QTE) special attacks
★ Train & evolve Monsters to make your team undefeatable
★ Collect 5 special Hero Characters with leader abilities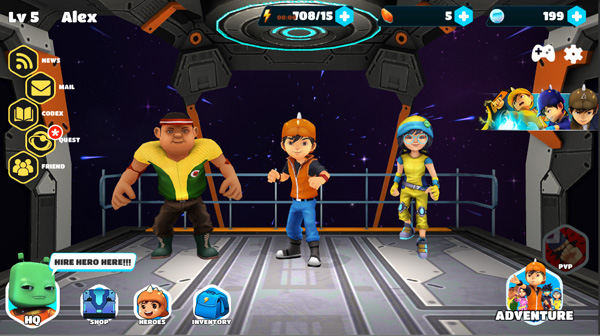 More information
Official fanpage BoBoiBoy: Galactic Heroes: https://www.facebook.com/BoBoiBoyGalacticHeroes/?fref=ts
Official fanpage BoBoiBoy Games : https://www.facebook.com/BoBoiBoyGames/
Official group BoBoiBoy Games: https://www.facebook.com/groups/1118685761487989/
Official group BoBoiBoy: Galactic Heroes: https://www.facebook.com/groups/1786757048271456/
Youtube : https://www.youtube.com/channel/UCZbpKHfM0vjDJZ9zc5SiqRg
Tweeter : @8elements_ID
PicMix : @boboiboy_games
Instagram : @8elementsid
Please also visit http://galacticheroes.8elements.mobi Photo Journalist
Gadgets, Photography, Automobile, Lifestyle