Unleash the True You with Sparkling Ribena'S BeMe Campaign
Petaling Jaya (14 March 2017) — Suntory Beverage & Food Malaysia Sdn Bhd (SBFM) is calling all Malaysians "to release the true you" in their new Sparkling Ribena® BeMe Campaign launched today. Popular local singer-songwriter Elizabeth Tan was also introduced as the new Sparkling Ribena® Ambassador at the event, where she performed the Sparkling Ribena® BeMe Campaign official song.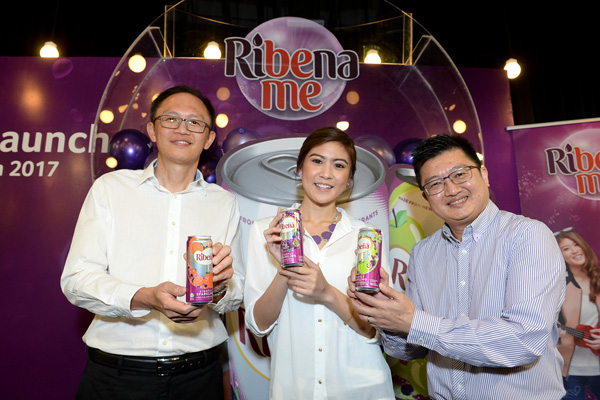 "Malaysians today face many pressures and expectations in life, regardless of their age and stage of life. Whether it is the pressure and expectation to succeed in our education or career, to conform to social expectations from our peers, to meet expectations from our family members and fulfil responsibilities, there is often little time or opportunity to simply be our true selves. In this high-stress world, Ribena® believes in the importance of taking time to free ourselves from expectations, listen to our inner voice and embrace our true inner personality. Through the Sparkling Ribena® BeMe Campaign, we want to encourage Malaysians to simply pause for a while in our hectic schedules and just enjoy our BeMe moment, when we are our carefree natural selves. As a brand that has been around for more than 75 years, we feel fortunate that Ribena® has been able to stay true to its identity, spreading the natural goodness of blackcurrants all around the world, so being true to yourself is important to us," said Lee Hon Tong, Regional General Manager for Malaysia, Singapore and Hong Kong, SBFM.
"The Ribena® brand is close to the hearts of many Malaysians, being a part of our childhood, and inspiring fond memories. Likewise, the Sparkling Ribena® range is a new way of enjoying the unforgettable taste of Ribena®. With its light sparkle reflecting the fun and light-hearted moments in life, Sparkling Ribena® is the perfect companion for all our BeMe moments. We chose Elizabeth Tan to be our new Sparkling Ribena® Ambassador as she captures the BeMe spirit of being her true self. With the help of Elizabeth, who had her big break on YouTube through a BeMe moment when she expressed herself in a song, we want more Malaysians to grab their own BeMe moments," added Lee.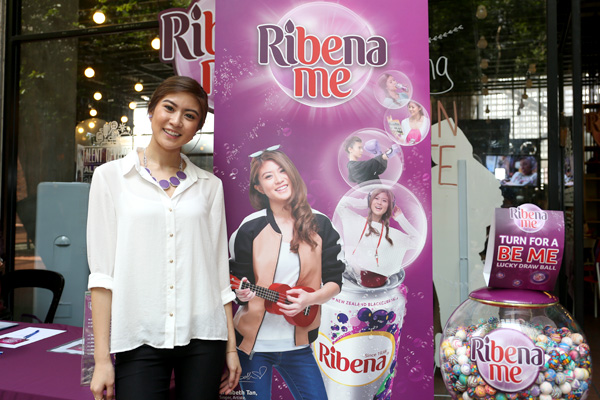 Newly appointed Sparkling Ribena® Ambassador Elizabeth Tan also shared her BeMe moments at the event, recounting her experiences as a performer. "When I first started out as a YouTube artiste, I just wanted to share my passion for music with everyone online. I do believe the joy of embracing your BeMe moment is priceless. Over the years, I have always believed that I express myself best in song by staying true to myself, and my big break came as a result of embracing my very own musical style. So, the Sparkling Ribena® BeMe Campaign's call for Malaysians to embrace and celebrate our true selves really resonates with me. I hope other Malaysians will also find great fulfilment through their own BeMe moments. I enjoyed the blackcurrant goodness of Ribena® growing up, and today, the lightly sparkling and delicious Sparkling Ribena® brings back fond memories of my childhood," she said.
At the launch, Elizabeth also created her original Sparkling Lizzy – a mixture of Sparkling Ribena® Blackcurrant, a tablespoon of lime juice, two pieces of asam boi and fresh mint leaves inspired by her passion for music and her active lifestyle.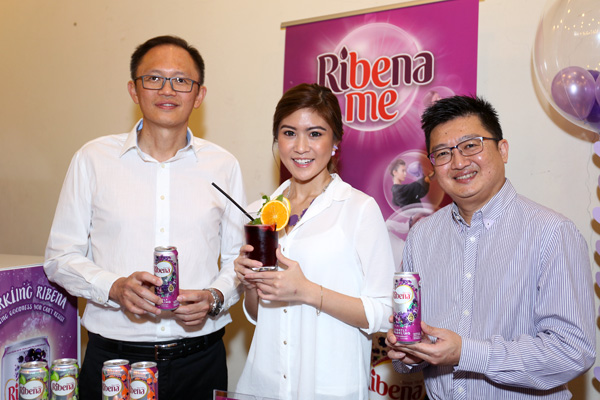 As part of the Sparkling Ribena® BeMe Campaign, a combi van will be cruising around the streets of Kuala Lumpur and Petaling Jaya to encourage Malaysians to unleash their inner personalities. Elizabeth will also be sharing some of her many BeMe moments online and will be appearing in 3 Sparkling Ribena® videos, which will go live by the end of March 2017. More activities are in the pipeline, so do keep a lookout for new announcements! See the videos and find out more about the campaign on the Ribena® Malaysia Facebook page at www.facebook.com/RibenaMalaysia.
The Sparkling Ribena® can is currently retailing at a recommended price of RM2.20 and is available at hypermarkets, supermarkets, mini markets and convenience stores/kiosks nationwide.