The Gardens Mall rallies for a stronger Community
Kuala Lumpur (14 March 2017) — Fifteen families under the Kechara Soup Kitchen Society in the Klang Valley received New Year contributions of living necessities courtesy of The Gardens Mall and its generous shoppers.
Shoppers and staff at The Gardens Mall donated household appliances and groceries throughout the Chinese New Year festivities to the selected families.
"We are pleased our shoppers have responded to our encouragement and we are touched by their generosity. Giving back to our society is a civic responsibility that we are humbled to play a role in. It is a necessary and an important step in fostering strong, prosperous communities," said Mr. Antony Barragry, the CEO of IGB-REIT. "We acknowledge the important work Kechara Soup Kitchen Society is doing to eradicate homelessness in our society and are thankful for the heartfelt contributions that made it all possible."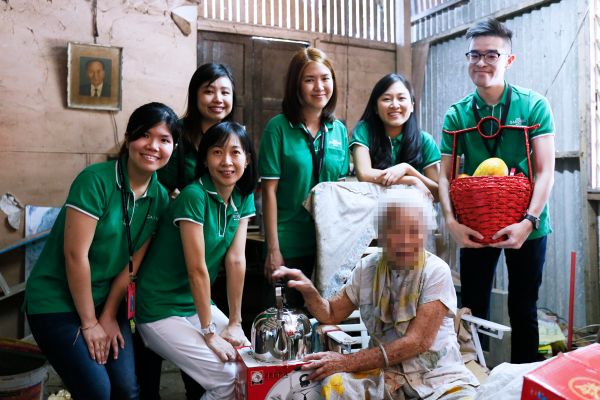 The Gardens Mall is committed to providing a platform to encourage shoppers to give back to the community and its partnership with Kechara Soup Kitchen Society is one of the mall's long-standing commitment of community building. Through their platform, Kechara Soup Kitchen Society works to eradicate homelessness, providing food for the homeless on the streets of the urban poor, counseling services, medical care, as well as access to employment opportunities. Photo Journalist
Gadgets, Photography, Automobile, Lifestyle