Startups from Cyberview 4th Living Lab Accelerator Programme showcase Smart City Innovations at Demo Day
Cyberjaya (1 March 2017) — From a co-op community platform for young families seeking affordable baby products, to a mobile app that will point you to the best currency exchange rates anywhere in the world; Malaysia's latest FinTech and IoT offerings developed under the 4th Cyberview Living Lab Accelerator Programme are proof that there is a solution to any problem when people are given the right platform and support they need for innovation.
These products were among the solutions put forth by five FinTech and IoT startups to a group of venture capitalists, corporate partners, and investors today in a Demo Day. The startups which are participating in the accelerator programme demonstrated the workings of their innovations and pitched their business models in a push to propel their ideas towards commercialisation.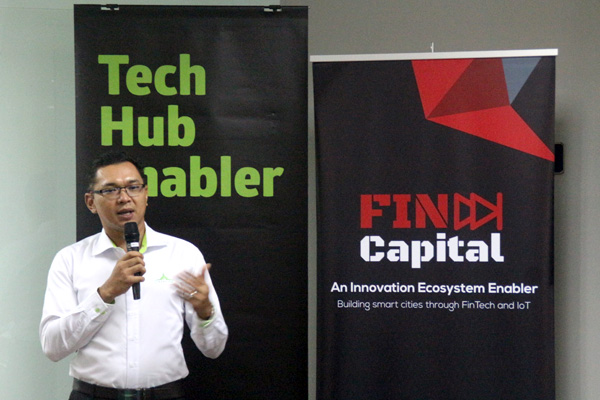 "Our fourth Living Lab Accelerator Programme kicked off in November last year. Working primarily out of our collaborative workspace CoInnov8, these startups were given access to a whole host of resources that they would need to innovate and commercialise their products successfully," said Dato' Faris Yahaya, Managing Director of Cyberview Sdn Bhd.
"This is a large part of what Cyberview is doing to drive Cyberjaya's positioning as a Living Lab for tech and smart city solutions. In the next step of our Living Lab programme, these startups will now be given the opportunity to pilot and validate their ideas right here in Cyberjaya. This is a unique proposition of our Living Lab initiative because these startups will be able to test and tweak their ideas based on a real life setting. Only then can they identify the actual pain points to their creations and address them directly," added Dato' Faris.
The selected startups were provided with resources, facilities, and other assistance valued at RM50, 000.00 for each startup to be investment ready. These resources included high quality mentorship in marketing, legal, IT and fundraising as well as leveraging on network of investors, mentors and entrepreneurs. More crucial perhaps to the startups was the guidance they further received from the City Innovation Council (CIC); a body led by Cyberview and comprising Malaysia Digital Economy Corporation (MDEC), Malaysian Global Innovation & Creativity Centre (MaGIC), Malaysian Communications and Multimedia Commission (MCMC), Setia Haruman, and Sepang Municipal Council.
According to Dato' Faris, "The role of the CIC is to essentially guide the smooth implementation of Cyberjaya Smart City Projects, including the solutions developed in our 4th Living Lab Accelerator Programme. By identifying emerging challenges and strategic opportunities for the city, the CIC ensures that solutions created are aimed at solving real problems for people."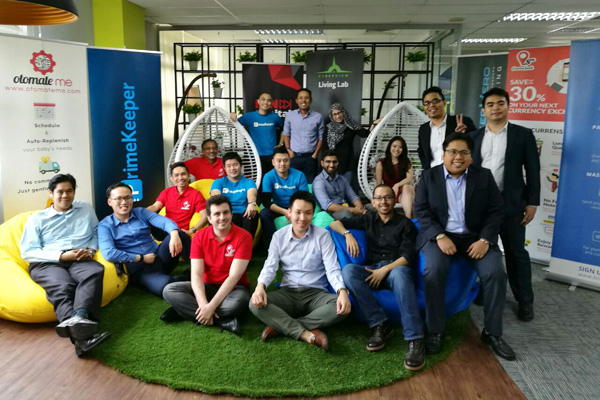 The 4th Cyberview Living Lab Accelerator Programme is organised with Finnext Capital appointed as programme manager. Finnext Capital is an innovation enabler consulting firm which provides professional advisory to both corporations and startups.
"These startups all have the aim of disrupting conventional approaches to how things are done and they recognise certain gaps in the market. Their ideas orbit around solutions that feed into a smart city's needs, and so the Cyberview Living Lab Accelerator is a perfect platform for them to grow their ideas into game-changing enterprises," said Wilson Beh of Finnext Capital Sdn Bhd.
According to Beh, "Throughout the programme, startups went through major checkpoints every week – sharing, roadmapping, deep diving, and attending external sessions to help propel their companies to the next level. Engagements with selected mentors enabled them to further understand the needs of their businesses and enhance their value propositions."
"We are extremely thrilled to work very closely with Cyberview in running this Cyberview Living Lab Accelerator programme. It's definitely a space that benefits the startup ecosystem greatly here in Malaysia and one which is in line with Cyberview's aspiration of transforming Cyberjaya into a Global Tech Hub," added Beh.
The five startups participating in the 4th Cyberview Living Lab Accelerator Programme are fintech players Billplz, CurrenSeek, Otomate Me, and PrimeKeeper as well as IoT solutions provider TrackerHero.
Billplz is a software for merchants to collect payments fastest, at the lowest cost possible. The software focus on providing 4 services to merchants: Billing, Payment Form, Mass Payments and API. Billplz API is designed elegantly to help mobile app and web developers integrate a payment gateway seamlessly. Today, Billplz is proud to serve MAIS, TM, Digi and thousands more. (https://www.billplz.com).
CurrenSeek is an app for money changers to advertise their locations and rates so that travellers can save time and money exchanging currency. However, CurrenSeek is transforming into a platform that aspires not only to help travellers obtain foreign currencies cost effectively and conveniently, but to also provide participating money changers a holistic solution to better manage their businesses and for selected travel partners to be able to advertise and sell their products and services to travellers (https://www.currenseek.com).
Otomate Me is a platform which integrates behaviorial science and technology to help families otomate (read: 'automate') their daily fast-moving needs. Upon identifying their unique usage patterns, Otomate Me is able to predict and schedule upcoming orders which are due and fulfil them in a timely manner. The company also helps individuals to group buy high quality products at bulk purchase prices and intends to grow horizontally by ways of first venturing into baby and mother care, followed by a wider array of everyday necessities (https://www.otomateme.com).
PrimeKeeper is a Malaysian FinTech start-up focused on developing micro mobile payment services. Partnering with banks, PrimeKeeper integrates financial, enquiry and payment services into a single sign-on platform. PrimeKeeper sets out to solve a fundamental problem in the payment space – a gap in electronic payments for micro and small enterprises. They aim to revolutionize the micro payments ecosystem by enabling micro payments, reducing payments friction and reliance on notes and coins. Operating on the vision that we are moving towards a cashless society, PrimeKeeper may be the solution that we all need. (http://www.primekeeper.my)
TrackerHero (formerly known as UltracK) is a fully-integrated advanced security & building management platform for both commercial and residential estates. TrackerHero's live dashboard enable all users to track, manage & plan with a click of a button. The platform are merged into one easy-to-us platform with a suite of security guard and visitor management, resident management modules and automated financial-management solutions. TrackerHero is leading the way towards a safer community, better management & integrate seamlessly with to all Smart City initiatives.