OnePlus 3T officially in Malaysia – A Day's Power in Half an Hour
Kuala Lumpur (16 March 2017) — Brightstar today announced the OnePlus 3T will be officially available in Malaysia from 22 March 2017 onwards. Staying true to the company's Never Settle mantra, the OnePlus 3T builds on the success of the OnePlus 3, offering key hardware and software updates inspired by feedback from the active OnePlus community.
"OnePlus is happy to be working with Brightstar to bring the OnePlus 3T to Malaysia," said Steven Gao, Head of Global E-Commerce and Sales Operations at OnePlus. "With Dash Charge, beautiful design and strict attention to detail, the OnePlus 3T will offer a powerful and customisable user experience for customers in Malaysia."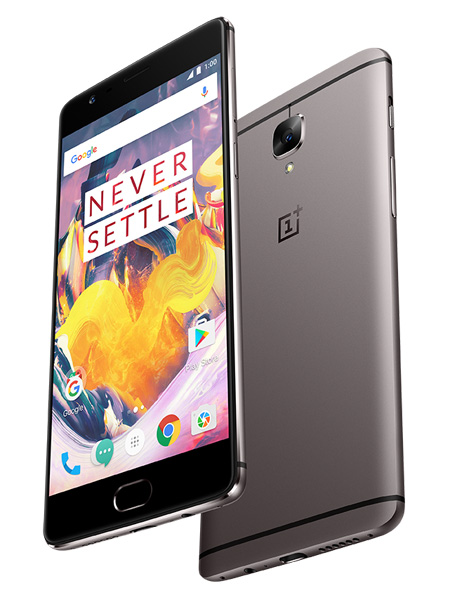 Dash Charge – A Day's Power in Half an Hour
One of the fastest charging technologies on the global market, Dash Charge provides a day's power in half an hour of charging, even while performing activities such as video streaming, graphic-intensive gaming or using GPS to navigate with the Dash Car Charger (also available on OnePlus.net). The OnePlus 3T also sports an upgraded 3,400 mAh battery, a 13 percent increase from the OnePlus 3, providing enough power to get users through the day and beyond.
Dash Charge stays cooler than other fast charge solutions by carrying more current and shifting the power management process from the phone to the Dash Charge adapter, so a vast majority of the heat generated while charging never reaches the device. Along with five custom safety measures in place to safeguard the adaptor, cable and phone itself, users can charge the OnePlus 3T as fast as possible without worry.
Powerful Performance – Snapdragon 821 and 6 GB of RAM
Using the most powerful version of the Qualcomm® Snapdragon™ 821 processor (2.35 GHz), the OnePlus 3T boosts performance over Snapdragon 820 with faster processing speeds and greater power efficiency. The OnePlus 3T's upgraded file system algorithm also improves the launch speed of large apps and games.
Featuring 6 GB of LPDDR4 RAM, the most found in any smartphone available today, the OnePlus 3T can handle next-level multi-tasking, including resource-intensive apps and games, without delay or lag.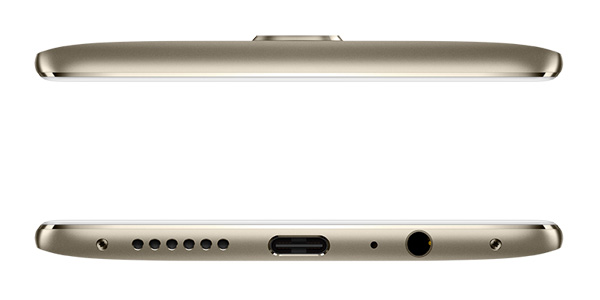 16 MP Front and Rear Camera with Smart Capture
The OnePlus 3T's 16 MP rear camera paired with OnePlus's exclusive software suite, Smart Capture, allows users to capture the ideal shot in any environment or lighting situation. Optical Image Stabilisation (OIS) helps to produce sharper still images, while an updated Electronic Image Stabilization (EIS) algorithm ensures smoother video capture. A protective layer of sapphire glass, which has a Mohs hardness rating of 9, covers the rear camera to better protect it from scratches.
The updated 16 MP front camera intelligently combines pixels to gather more light and reduce noise in low light scenarios, resulting in clearer, more colourful photos in any condition.
Premium Design – Aluminum Unibody and New Gunmetal Colour
The OnePlus 3T's design brings together the most premium materials and acute attention to the smallest details to give users a sleek and bold flagship smartphone. Each OnePlus 3T phone is carved out of a single slab of premium space-grade aluminum alloy for a seamless and resilient build, with fine details as chamfered edges around the USB type-C port and speaker grill. At 7.35 mm, the metal unibody is light and comfortably thin.
Our new Gunmetal colour gives the OnePlus 3T a bold look, while the Soft Gold version offers a subtle elegance. The stunning 5.5-inch 1080p Optic AMOLED display produces colours that are more vivid than other AMOLED displays while offering excellent battery life. Users may also choose to customise the display calibration or switch to sRGB mode for highly accurate colour reproduction.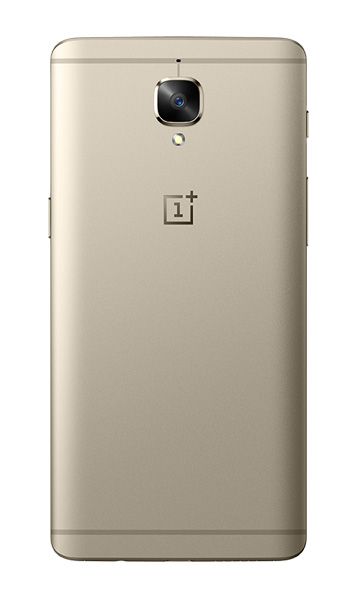 Android Refined – OxygenOS
OnePlus' custom operating system, OxygenOS, offers a refined Android experience that is faster, cleaner and more customizable than other Android smartphones. It builds on Android's core functionalities with additional features and customisations that further improve the user experience. OxygenOS' new platform enables a more streamlined software development process, resulting in faster, more consistent updates guided largely by user feedback.
Price and Availability
The OnePlus 3T available in Gun Metal and Soft Gold, and comes with 64 GB storage now available through Brightstar Distribution Sdn Bhd authorised retailers from 22 March onwards for MYR 2,229 (inclusive of GST).
You can visit www.brightstarcorp.com.my/oneplus for more information and retail availability. Photo Journalist
Gadgets, Photography, Automobile, Lifestyle