Lazada empowers the Digital Ecosystem for Malaysians in 2017
Malaysia (21 March 2017) — In support of the nation's plan for 2017 to be the Digital Economic Transformation and Digital Year, Lazada celebrates its 5th year by revealing how it plans to catalyse e-commerce growth by empowering businesses to collaborate as ecosystem partners.
Hans-Peter Ressel, Chief Executive Officer of Lazada Malaysia, said, "Our first five years was about building the fundamentals of e-commerce, the next five will be transforming into a self-sustaining platform empowering entrepreneurs to serve the needs of Malaysians better." He added, "With the increasing sophistication of consumers, Lazada endeavours to provide Malaysian businesses the tools and services required to create a more engaging customer experience, thus, accelerating their business growth."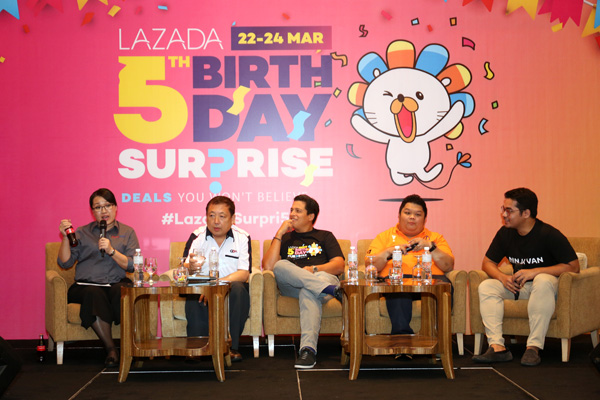 As of January 2017, e-commerce has already contributed 5.8% to the nation's Gross Domestic Product (GDP)[1] and is expected to grow 24%[2] per year by 2022. Growth will be driven by the next generation of shoppers, also known as Generation Z, (those born in the mid to late 1990s) who will represent 40% of consumers by 2020. This savvy, younger group of shoppers expect e-commerce to be fast, intuitive, and engaging.
Hans-Peter added, "To keep up with the needs of these new consumers, Lazada is investing heavily in equipping sellers with world class logistics solutions as well as tools in marketing, content management, end-to-end e-commerce services. This will in return increase personalisation, shipping options and social engagement – exciting and delighting consumers further." Lazada expects this investment to translate to the creation of new jobs, and the emergence of many more ecosystem entrepreneurs in the field of logistics, digital marketing, technical development and Small and Medium-sized Enterprises (SMEs) solutions. These "knowledge workers" with new specialised skills will play a pivotal role, creating more opportunities and growth for Malaysians.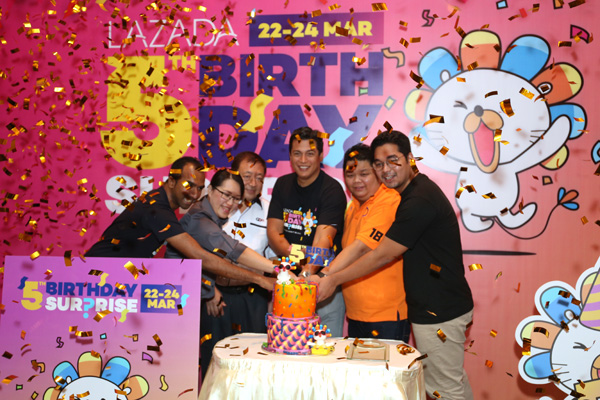 In conjunction with Lazada Malaysia's 5th Birthday happening from 22nd to 24th March 2017, consumers can shop from brands including Hua Wei, JBL, Nestle, Drypers, L'oreal, Microsoft, Watsons, Sports Direct, Bosch, Tesco, Tefal & Levi's, enjoying discounts up to 90% off. Shoppers can also enjoy flash sales from as low as RM1, buy 1 free 1 promos and free shipping for over a million products. Lazada's 5th Birthday will also be joined by various marketing partners – customers will stand a chance to win free flights from AirAsia Big, as well as special offers from DiGi, Maxis, Domino's Malaysia, CIMB, Maybank, HSBC, Coca-Cola and Petronas.
For more information on these great deals, log on to www.lazada.com.my/birthday-sale.
celebrationecommerceecosysteminternetlazadamarketplaceonline