Engineering A New Lease in Life with Affordable Healthcare for the Masses
Kuala Lumpur (15 March 2017) — Illness can befall anyone at anytime and with the medical inflation rate projected to be between 10% and 15% annually, healthcare is becoming increasingly burdensome for Malaysians. This escalating medical fees causes medical insurance premiums to rise, hence further compounding the distress.
Seeing the opportunity to fill the gap, Life Engineering launched its eponymously named crowd sharing app which seeks to provide an alternative for Malaysians to secure future funding for their medical treatments through a crowd sharing solution which they can now subscribe to.
Currently, the Life Engineering app is the only known app specifically developed for the crowd sharing of medical bills. The inspiration behind the app is to provide a viable alternative to traditional medical funding options i.e. self-pay, insurance and charity.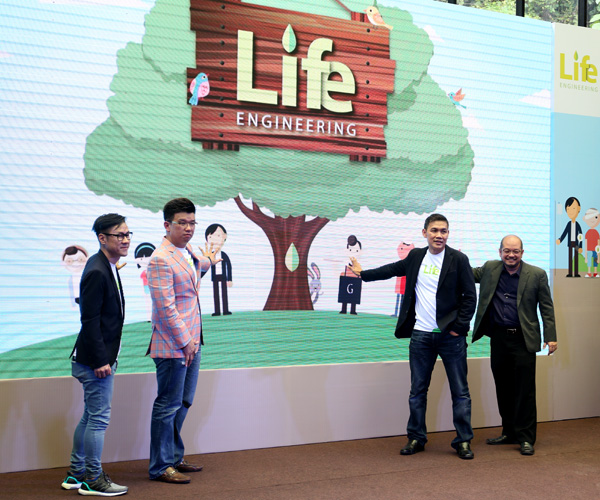 Life Engineering works by tapping into people power. Subscribers, known as 'sharers' of Life Engineering, join the community by paying an annual participation fee of RM100 and depositing RM100 into a crowd sharing fund pool managed by TMF Group, an international financial and administrative services provider who has been appointed as external trustee.
Should a sharer require treatment at any panel hospital, the sharer only needs to present their virtual ID in the app to the hospital for admission and/or treatment. The admission request will be promptly reviewed for approval by Eximius Medical Administration Solutions Sdn. Bhd. (EMAS), the appointed Professional Medical Auditor (PMA). When discharged, Life Engineering will pay the medical bills, and sharers do not have to pay out of their own pockets. Life Engineering will then be reimbursed from the pooled fund managed by the appointed trustee, TMF Group.
Economies of scale also play a role in the mechanics of the app: the greater the number of sharers, the smaller the contribution per sharer. The contribution will vary from month to month, depending on the total medical bills paid and the number of sharers there are in the preceding month. The contribution is capped at a maximum of RM50 per sharer per month, which means that the maximum possible contribution in a year is RM600.
Gideon Leong, Founder of Life Engineering said, "Life Engineering aims to reshape the medical ecosystem by breaking the mould of wealth equating good healthcare. Medical costs have risen significantly in recent times and it puts an additional strain on people who suffered mishaps. The app was born out of the desire to help alleviate the financial burden of Malaysians in their medical care. We want people to have access to affordable medical treatment that would otherwise be difficult for them to afford."
Besides administrating the crowd sharing among the sharers, Life Engineering plans to create better awareness of various illnesses vis-a-vis their respective treatments via social media and animated videos. This is an educational effort targeted to manage the escalating medical costs through better awareness on the right treatments. It plans to work with EMAS and respective foundations or associations to create the educational program.
Life Engineering targets to sign up 20,000 sharers by December 2017. In the run up to the launch, the company successfully raised RM1,000,000 for Operating Expenses; and it is in the process of raising another RM1,500,000.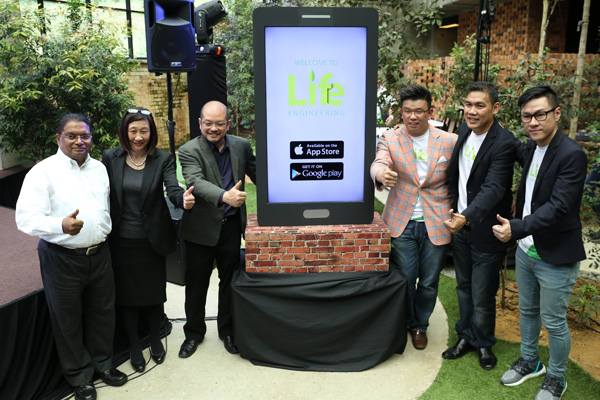 The app was developed by Nexstream Sdn Bhd, a team of talented young Malaysian app developers who will also be providing the back-end support. The core personnel at Life Engineering are its Founder, Gideon Leong; Co-founder, Gim Loh; Legal Director, Lee Khai and Chief Marketing Officer, Jeff Chin.
Currently, only Malaysian citizens are eligible to sign up for the app to become a sharer and while treatments are valid at panel hospitals in Malaysia. Participation in the programme is open to those aged between 8 and 40-years-old. This is done in order to build a strong foundation which will allow expansion of the age group in three to six months time.
At present, there are 86 private hospitals and 135 public hospitals throughout Malaysia in the panel, including specialist centres such as the National Heart Institute of Malaysia (Institut Jantung Negara, IJN) and Tun Hussein Onn National Eye Hospital.
Life Engineering continues to seek more funding from investors. It does not make money from the medical cost crowd sharing itself. Instead, it will generate income through advertisements in the app to provide returns to investors as well as to further reduce the crowd share amount per sharer in future when part of the advertisement profit is channelled back to the shared fund. Life Engineering plans to expand overseas in 2nd half of this year as some of the groundwork for expansion has already begun. Photo Journalist
Gadgets, Photography, Automobile, Lifestyle