Canon Raises the Bar on Productivity and User Convenience with the Latest Monochrome Laser Multi-Function Printers
Kuala Lumpur (7 March 2017) — Canon today announced the availability of six imageCLASS A4 monochrome laser multi-function printers (MFPs) in Malaysia. The latest lineup of MFPs suited for Small Office Home Office (SOHO) and Small Medium Enterprises (SMEs) is set to drive workplace productivity and heighten user convenience with its efficiency-enhancing and easy-to-use features.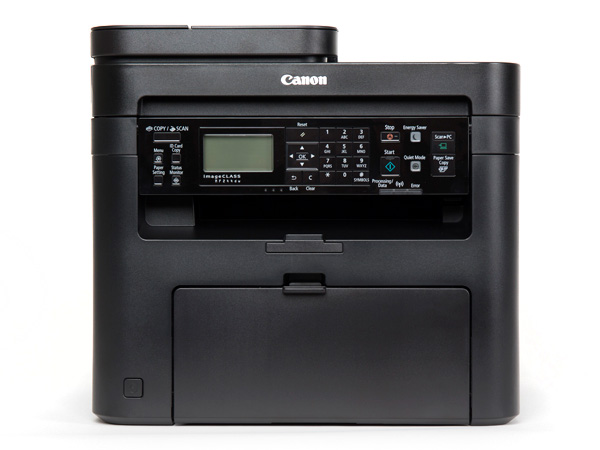 "The diverse environments of small offices ranging from single-user SOHO to multi-user workgroups in SMEs present different needs and priorities," said Jeffrey Kung, Head of Consumer Imaging & Information Division of Canon Marketing (Malaysia) Sdn. Bhd.
"The latest range of A4 monochrome MFPs offers a solution to varying needs, addressing different customer requirements such as faxing functionality, wireless connectivity and more. Canon also understands that the scalability of these growing businesses are of paramount importance, therefore the range of MFPs is designed to help our customers achieve the needed performance in their daily tasks", he added.
Time-saving features drive work productivity
The imageCLASS MF240 series boasts an outstanding A4 print speed of up to 27 pages per minute (ppm), while the imageCLASS MF230 series is capable of delivering A4 print speed of up to 23ppm. Driven by the UFR II LT print language, the latest range of MFPs processes print jobs more efficiently to achieve a quick First Print Out Time (FPOT) of an astounding
6 seconds. The imageCLASS MF244dw, MF246dn and MF249dw support the industry standard PCL print language which allows seamless integration with various business applications.
Beyond the efficiencies derived from remarkable print speeds, the imageCLASS MF246dn and MF249dw feature Canon's SEND technology which optimises the sharing of information by allowing documents to be scanned and sent directly to email addresses or network folders without any PC application, helping to save time and streamline workflows.
User convenience and seamless connectivity for small offices
Fitted with a vari-angle control panel, the series of MFPs allows users to view and navigate through the features from different angles via the 5-line LCD interface on the 3-in-1 (Print, Scan, Copy) models, and 6-line touchscreen LCD interface on the 4-in-1 (Print, Scan, Copy, Fax) models.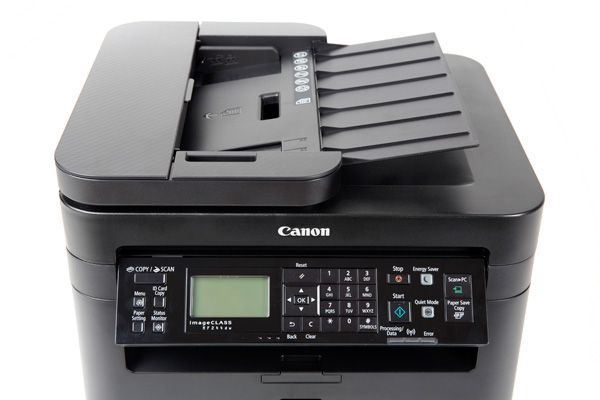 Besides the convenient touch panel navigation on the 4-in-1 models, users can easily preset and access frequently used functions at the first page of the Home Menu according to their preferences. Additionally, all models in the latest lineup feature the One-Touch solution key where users can gain quick access to frequently performed tasks, such as Paper Save Copy, ID Card Copy and Scan to PC, allowing jobs to be completed in the shortest possible time.
With built-in wireless and wired network support, the imageCLASS MF232w, MF244dw, and MF249dw allow users to share the MFPs conveniently across office networks for greater resource-sharing efficiencies. On top of the WPS (Wi-Fi Protected Set-up) mode, which provides users with incredibly quick wireless setup by a push of a button, the MFPs support direct connection (up to 5 users) via the Access Point mode.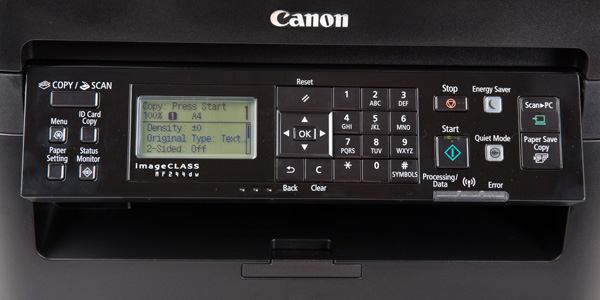 Besides providing seamless network connectivity, the MFPs address the need for convenient mobile printing by supporting a wide array of mobile solutions across various platforms, ranging from the Canon PRINT Business app (available on iOS and Android), Mopria® Print Service, Apple® AirPrintTM to Google Cloud Print™, benefiting users in the Bring Your Own Device (BYOD) work environments.
Eco-friendly functionalities foster cost-efficiencies
The Auto Duplex printing incorporated in the imageCLASS MF241d, MF244dw, MF246dn and MF249dw promotes resource savings through reducing paper consumption by half when users print or copy on both sides. To enable greater cost-efficiencies, users can also combine Auto Duplex printing with N on 1 printing for multiple pages to be printed on a sheet of paper, further reducing paper usages.
In addition to resource-saving functionalities, the range of MFPs offers several power-saving features such as the Sleep Mode for lowering power consumption, allowing businesses to achieve greater energy efficiencies and cost savings.
Availability
The imageCLASS 3-in-1 models MF232w, MF241d and MF244dw, as well as 4-in-1 models MF235, MF246dn and MF249dw are now available at authorised Canon distributors and dealers across Malaysia. For more information, visit www.canon.com.my. Photo Journalist
Gadgets, Photography, Automobile, Lifestyle