Bringing to Life Happy Moments a Shell Select with Doodles
Selangor (22 March 2017) — Shell Malaysia today announced a collaboration with Doodle Malaysia on a special initiative called "Doodle Your Moment". This initiative will see the fuel retailer working with Doodle Malaysia – a community of homegrown artists – to bring to life real moments shared by Malaysians at Shell Select, into unique refreshing doodles.
"We believe that everyday journeys can be made better when it is spent at Shell Select, which are one-stop havens designed to refresh our customers and alleviate their worries. By collaborating with Doodle Malaysia, we aim to give customers a once-in-a-lifetime opportunity to turn their happy moments into hand-drawn doodles, which they can take away, cherish, and keep," said Au Tong Sing, National Sales Manager, Shell Malaysia Trading Sdn. Bhd.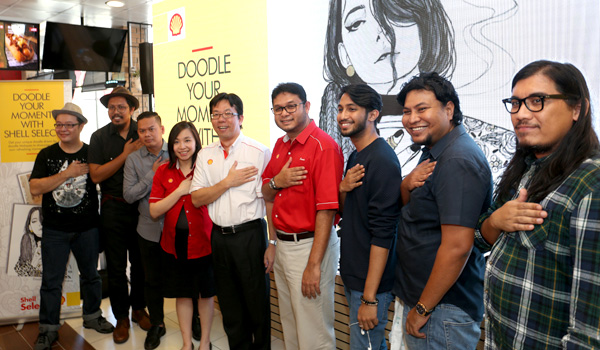 "Last year, in conjunction with our 125th anniversary in Malaysia, we worked with local artists to produce murals at 15 Shell stations across the country, and create limited edition water2go bottles. Both initiatives made art even more accessible to Malaysians and were well-received, sparking positive conversations on social media.
Held from 22 March to 26 April 2017, "Doodle Your Moment" will give customers a chance to share their personal moments, such as coffee with friends to ice cream breaks with family, at Shell Select on Instagram for a chance to be turned into a doodle. Up to 100 of the best user submissions will be immortalized into hand-drawn doodles by members of the Doodle Malaysia community. These hand-drawn noodles will also be printed onto exclusive merchandise, and delivered directly to selected participants as a special token.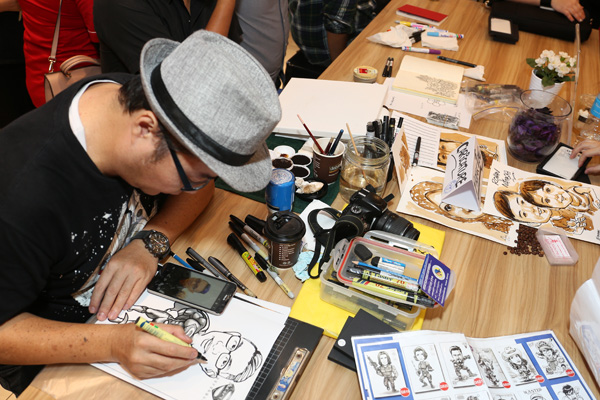 To participate, Malaysians are encouraged to share a photo of their moments at any Shell Select outlet on Instagram with the hashtag #ShellKita. To stand an even better chance of being selected, customers can share their refreshing moment with a creative caption of not more than 40 words. More about the campaign can be found on www.shell.com.my/doodle.
The "Doodle Your Moment" initiative is part of Shell's "Refreshing Journeys" campaign which aims to show Malaysians that life isn't just about the destination, but the journey and many moments that happen along the way. It aims to highlight the refreshing moments that customers can enjoy on their journey when they step into a Shell Select, providing them a respite from their daily frustrations and hurdles, and enabling them to rest, reflect, and rejuvenate.
These refreshing moments are brought to life through a complete ecosystem of curated products, attractive food and beverage offerings, 5-star service, and a quick-and-easy store experience, where customers can continue their journey with one less worry on the road.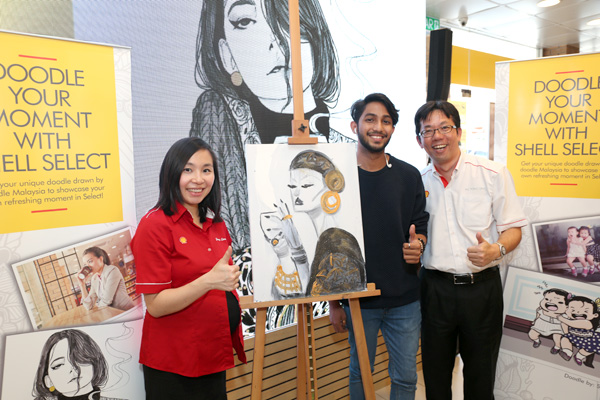 As part of this campaign, Shell Malaysia also recently collaborated with local singer-songwriter Talitha Tan to produce a music video titled "Rasa Sayang", which captures real refreshing moments customers experience at Shell Select – from enjoying deli2go treats with their loved ones and celebrating a surprise birthday party, to being assisted by Shell station staff.
For the music video, and more information on the refreshing moments customers can experience at Shell Select, please visit www.shell.com.my/motorists/inside-our-stations.