Isetan the Japan Store launches Shinkansen Exhibition
Kuala Lumpur (16 February 2017) — The Land, Infrastructure, Transport and Tourism Ministry of Japan together with Isetan The Japan Store today launched an exhibition on the Japanese Shinkansen at the Lot 10 Shopping Centre. The exhibition will run until 9th March 2017 at Level 1 of Isetan The Japan Store.
As the tender for introduction of high-speed trains project between Malaysia and Singapore is expected to be opened this year, this event is held for creating awareness and knowledge of the exciting Shinkansen. This includes the highly-recognized safety features of the Shinkansen that will benefit Malaysians greatly.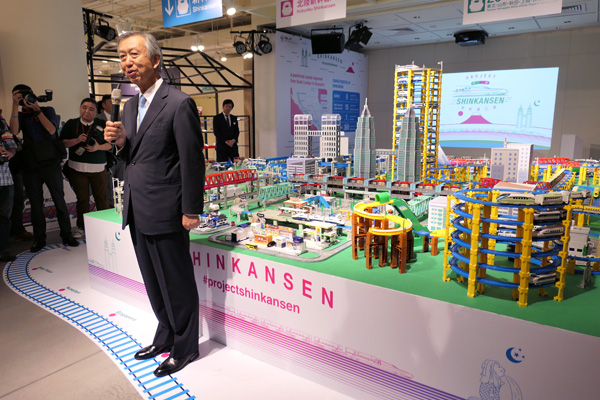 The location of the exhibition, ISETAN The Japan Store, offers various Japanese products and experiences of Japanese culture from ancient traditions to latest technologies, and a wide range of fashion, lifestyle to food as a specialty store introducing authentic Japan.
A train diorama, touted as one of the biggest in Asia will be featured during the exhibition, expressing the charm of the highly-advanced Shinkansen and the uniqueness of the Japanese railway system.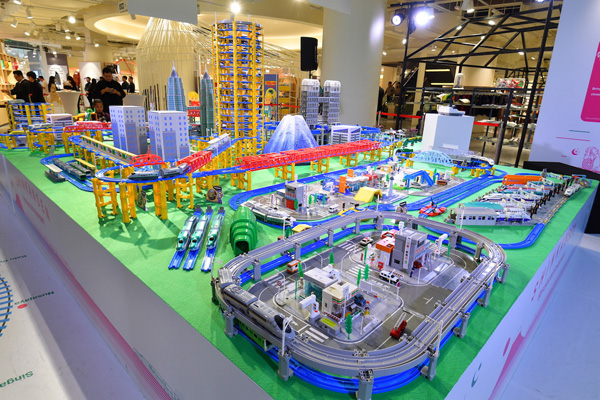 The exhibition will also offer Malaysian public first-hand view of a specially-designed miniature of the Shinkansen which will be showcased throughout the exhibition period. In addition, limited door gifts will be sold at the venue such as the Shinkansen Lunch Box and specially designed Tote Bags. Through this "Project Shinkansen", the Ministry of Land, Infrastructure and Transport and the Embassy of Japan in Malaysia hope to deepen the understanding amongst Malaysians of how the Japanese Shinkansen will contribute to the development of Malaysia and improvement of people's life.
Title: Project Shinkansen (PROJECT SHINKANSEN)
Venue: ISETAN The Japan Store (1F THE STUDIO / Studio.I)
LOT 10 SHOPPING CENTER 50 JALAN SULTAN ISMAIL 50250 KUALA LUMPUR, MALAYSIA
Opening period: February 17 – March 9 2017 (21 days)