EasyParcel and Bison Partner to resolve Last-mile Logistics Challenge in eCommerce
Kuala Lumpur (15 February 2017) — Bison Consolidated Berhad ("Bison"), the largest and a pioneer of home-grown press and convenience retail chain in Malaysia and EasyParcel, a web-based parcel consolidator and eCommerce shipping solutions provider, today announced a synergistic partnership via PGEON – a new service that facilitates the last-mile delivery leg to all users of postal services.
PGEON is a new service offered by EasyParcel that provides postal users with options to have their parcels dropped-off or collected at any of the 320 myNEWS.com outlets nationwide.
Clarence Leong, co-founder and Chief Executive Officer of EasyParcel says that the need to deliver and receive items quickly – 'on time' or 'same day delivery' – is the main compelling reason for EasyParcel to initiate the partnership with myNEWS.com.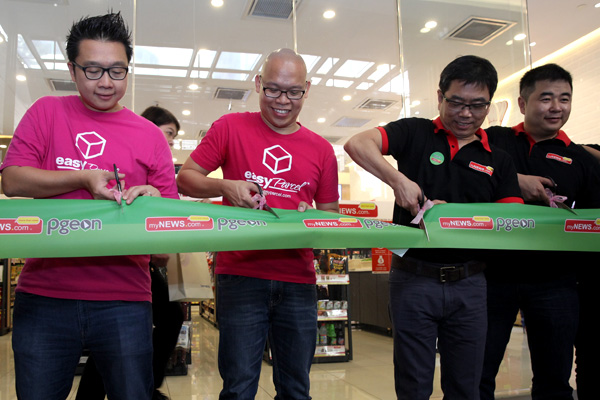 "EasyParcel continuously strives to push the boundaries in changing the conventional ways of logistics support, so that our consumers benefit more from their eCommerce purchases.
We want to enable the mailing of their parcels with minimum stress nor worries, allowing more flexibility for consumers to manage their deliveries. More often than not, consumers are not home while the delivery is being delivered. This is the main compelling reason for EasyParcel to initiate the partnership with myNEWS.com."
Another value created by the partnership is that PGEON provides a win-win platform to both courier companies and postal services users. Staff of courier companies do not need to visit individual doors to collect or deliver parcels, they only need to visit the designated myNEWS.com outlet. In this manner, PGEON ensures customers privacy is well protected.
Proactive Partnership Fulfils Growing Consumer Expectations
"This collaboration with Bison is part of EasyParcel's strategic plans to bring to the country its fulfilment or last-mile capabilities via our PGEON service that could give customers a choice of over 320 myNEWS.com outlets to drop-and-go or collect-and-go," says Leong.
EasyParcel was launched by Exabytes in 2014. It is Malaysia's first integrated logistics service platform that connects logistics and shipping service suppliers such as Poslaju, Skynet, Airpax, Nationwide and DHL into a single integrated eCommerce platform, to businesses and consumers.
PGEON service is part of EasyParcel's continuous commitment to stay abreast of the technological happenings for more innovative products as a logistics service platform provider.
With the rapidly changing consumers' eCommerce purchase delivery expectations, it is observed that rising pressure is put on e-retailers to minimize fulfilment cost and complexity while maximizing fulfilment speed.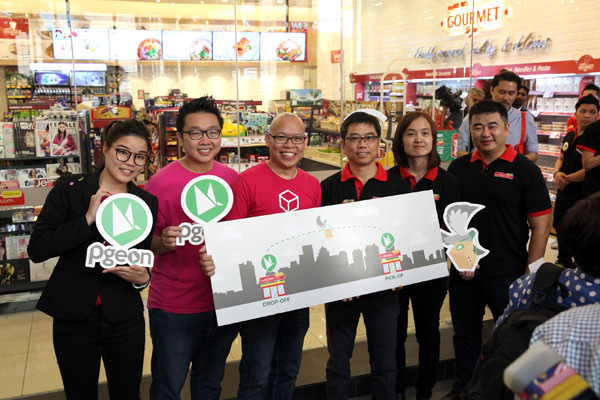 "Logistics has a huge part to play in eCommerce. It could be the defining factor for success of eCommerce companies in retaining their customers. Moreover, the only physical interface with online selling or shopping is the product delivery," says Leong.
Dang Tai Luk, Executive Director cum Chief Executive Officer of Bison shares, "We are constantly looking at ways to upgrade and diversify our services to benefit our customers.
Bison is looking at opening 70 outlets in Malaysia by the end of its 2017 financial year. With more outlets, PGEON service can reach out to more parts of the country, giving more drop-off or pick-up point to consumers.
Parcels pick-up and drop-off service will be a great addition to our outlets as the eCommerce industry is growing in Malaysia.
We are proud to be part of the dynamically evolving eCommerce fulfilment area by by partnering with a leading logistics service provider EasyParcel."
Leong ends, "We are confident that PGEON will embark on a path of steady growth alongside with the eCommerce trend today."