Digi collaborates with NCSM to bridge technology and medicine with 'Stronger than Cancer'
Shah Alam (16 February 2017) — Digi Telecommunications Sdn Bhd (Digi) and the National Cancer Society Malaysia (NCSM) today launched the Stronger than Cancer mobile app, Malaysia's first comprehensive and localised digital cancer health and wellness services platform, in conjunction with the National Cancer Prevention Month.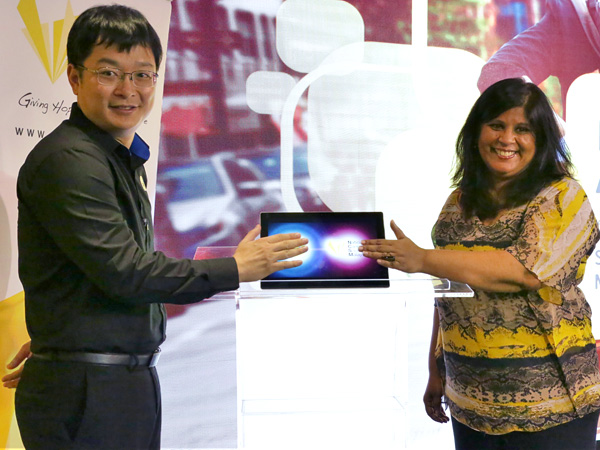 Aimed at empowering communities at large by becoming a one-stop community mobile cancer information repository that facilitates quicker and reliable sharing to its users, Stronger than Cancer is also a virtual support channel that brings together different groups of people who have one common purpose, to fight cancer.
Cancer has been dubbed a lonely disease, but it does not have to be a lonely journey. Cancer awareness is rising among Malaysians and the support is endless from those around the patients, however oftentimes compassion and empathy are still lacking in their recovery process. For many cancer patients, it always helps to be able to talk to someone who understands how it's like to be treated differently because of their disease.
Digital Inclusion and Connectivity
The Stronger than Cancer mobile app provides cancer patients, cancer survivors, caregivers, friends or family members, the access and opportunity to lend or receive moral and emotional support to  battle cancer.
"Digi has always been at the forefront of digital connectivity in this country. In line with our digital journey to be customers' favourite partner in digital lives, Stronger than Cancer is an opportunity for us to create a meaningful impact in the lives of Malaysians, and at the same time helping more segment of the society to benefit from being connected. We believe that this collaboration with NCSM, allows us to enable the advocacy for health through mobile connectivity, empowering the communities by making available relevant digital solutions as well as facilitating better informed communication content," said Eugene Teh, Chief Corporate Affairs Officer of Digi.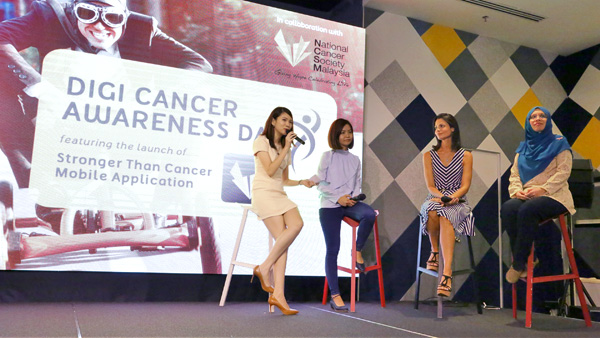 Health and Wellness Platform for All
One of the Stronger than Cancer key highlights is the 24/7 community forum backed by NCSM's experienced administrators supported by doctors and professional caregivers who are able to provide users with advice and consultation. Users can also find information on anything related to cancer through the app.
"The fight against cancer goes beyond treatment, and patients should be in control of their journey," says Dr Saunthari Somasundaram, President and Medical Director of the National Cancer Society of Malaysia. "This app, by providing access to knowledge and support as and when required, empowers them to do just that."
The app was developed from a winning idea at the 2014 Telenor Youth Forum by Christine Cheah, who had a vision to improve the support network of cancer patients through a virtual group connected by a mobile app. Digi is the key-enabler that resulted in the fruition of Stronger than Cancer by facilitating the creation of this app and collaborating with NCSM to meet community needs and ensure sustainability.
Digi and NCSM launched the Stronger than Cancer mobile app at the Digi Telecommunications headquarters in Shah Alam. Following the launch was a panel session moderated by Choo Mei Sze, NCSM's Youth Ambassador joined by Christine Cheah, Dr Dalilah Kamaruddin, NCSM's Head of Cancer & Health Screening Clinic, Genevieve Sambhi, cancer survivor and advocate, who shared about their cancer journey and how having the right support has helped them in their road to recovery.
People who encounter cancer or know a cancer patient can now help make cancer a less lonely journey by downloading the Stronger than Cancer app from the Google Play Store for Android users and the App Store for iOS users.
Learn more about Stronger than Cancer by visiting www.strongerthancancer.org.my. Photo Journalist
Gadgets, Photography, Automobile, Lifestyle