"X"perience Precision and Perfection with The New Neffos X Series
Kuala Lumpur (12 January 2017) — Poised to take the year 2017 by storm, Neffos today officially announced the arrival of the much anticipated Neffos X1 and X1 Max – the brand's darling of the IFA 2016 – to the Malaysian market. Unfettered by the highly competitive smartphone landscape, Neffos is fielding its new Android wonder that boasts impeccable design, state-of-the-art mobile technologies and customer-centric features in its bid to propel the brand to be a serious contender in the mobile arena.
Created for the consumers of tomorrow, the Neffos X Series pushes the boundaries of smartphone design, imaging prowess, mobile security, and processing performance that caters to the ever-evolving consumer lifestyle.  Adhering to the brand's 'Close to You' mantra, the new Neffos X1 and X1 Max exhibits human-oriented philosophy and design approach with the aim to seamlessly connect people and technology together. Bringing innovative ideas closer to reality, the Neffos X series is the stepping stone towards making life simpler for Malaysians.
"The new Neffos X Series smartphones are the perfect combination of smart technology and stylish design. They bring unparalleled value to our customers by prioritizing features that help them stay closer to everything and everyone around them," said TP-Link co-founder and Chairman, Jeffrey Chao.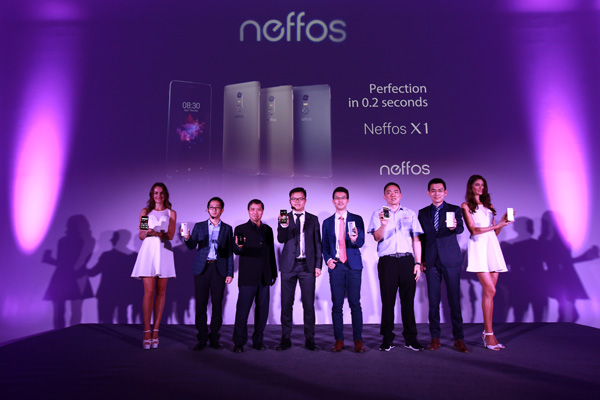 TOP-NOTCH CAMERA AND SUPERFAST UNLOCKING PERFECTLY IN 0.2 SECONDS
Embodying the perfection of 0.2 seconds, the X Series is made to fulfill the needs of consumers' that desire fast-paced connectivity and interactivity. With a rear camera of 13-megapixel Sony sensor with backside illumination and 5P lens system as well as fast PDAF (phase-detection auto-focus) accurately by 0.2 seconds, the X series makes capturing precious moments similar to blinking an eye.
Giving the picture-taking more quality, the camera also features an f/2.0 aperture lens for taking clearer shots in low light and providing a shallow of depth of field. Worry no-more about low light photography, because the Neffos X series also comes with Real-time Night shooting, dual-tone flash can light up even the darkest subjects therefore making your night images clear as daylight.
In addition, the camera also include the standard features such as HDR, Time Lapse, and Panorama. The live-shooting mode crosses over to the 5-megapixel front camera, and the Real-time Beautify mode makes taking selfies more intuitive. The perfect selfie is just one tap away with the Neffos X series.
With its super-fast fingerprint ID locking system, the Neffos X series provides more security and timely convenience as the phone unlocks in just 0.2 seconds perfectly. Programmed by sophisticated algorithms, it can refine fingerprint data with use, thus the more a user unlocks the phone, the more accurate and fast it gets over time.
INSPIRED DESIGN
Stylishly sleek and built with premium materials, the Neffos X1 and X1 Max features metallic body exterior that was inspired by the rocks found in streams — smoothed by the water over time without losing their mettle. Every detail has been refined to make the phones look and feel familiar, and give consumers the best user experience.
One highlight of the design is the dual-curved back that tapers towards the sides and allows for a more ergonomic fit. The subtle curves also makes the X series easier to hold and operate one-handed compared to other devices of similar size.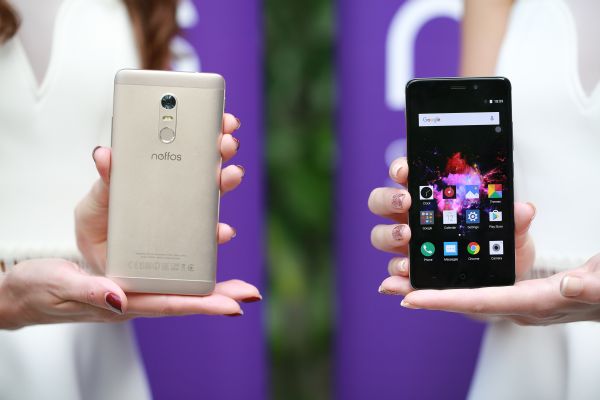 The Neffos X series also have super-thin bezels of up to 2.75mm, and smooth, chamfered edges that measure only 0.6mm. With the length of the phones kept to a minimum, screen-to-body ratio is high at 76 percent.
The screen makes use of full in-cell technology with "touch and display driver integration" (TDDI), which is light and 0.2mm thinner than the usual lamination used on other smartphones. It also provides high control precision in games and apps, and seamless screen integration for much improved image quality while also extending battery life.
A 2.5D Corning Gorilla Glass sits on top of the X1 Max's display to make swiping through screens feel natural. The X1 Max display — gorgeous at 5.5 inches — has a high, 1,800:1 color contrast for best-in-class entertainment. Colors are rendered with utmost accuracy and vibrancy. Details are sharp and viewing angles are excellent even at awkward angles. The Neffos X series device are perfect for playing graphics-rich games and watching TV shows and movies.
UNCOMPROMISED PERFORMANCE
The Neffos X1 and X1 Max runs on the Octa-core MediaTek Helio P10 chipset with up to 4GB of RAM and 64GB of internal storage*, which can be expanded with a microSD card up to 128GB. The phones supports dual-band Wi-Fi and multiple LTE bands for fast internet access where available, thus capable to handle anything from typical smartphone activities, like web browsing and video streaming, to demanding games. Powering the Neffos X1 is a 2,250mAh battery while the X1 Max gets a larger 3,000mAh capacity which features unique capability as the X1 Max supports fast charging with 50% charging in just 30 minutes!
PRICING AND AVAILABILITY
The Neffos X1 and X1 Max are available in two colours, which are Cloudy Grey and Sunrise Gold. The Neffos X1 is priced at RM 769 for 2GB RAM with 16GB ROM and RM 849 for 3GB RAM with 32GB ROM while the X1 Max will be priced at RM 999 RAM for 3GB with 32GB ROM and RM1199 for 4GB RAM with 64GB ROM.
The Neffos X1 is now available at all authorised Neffos retailers and resellers nationwide while the X1 Max will hit the stores in March 2017.
On top of that, the Neffos X Series also comes with a two-year warranty as consumers can enjoy a peace of mind while owning a Neffos smartphone. The two-year warranty programme also offer services for selected mechanical and technical issues excluding accidental damage or broken screens. Neffos is also providing a one-on-one device exchange to customers whose Neffos device experience damages beyond repair within the first three months of purchase.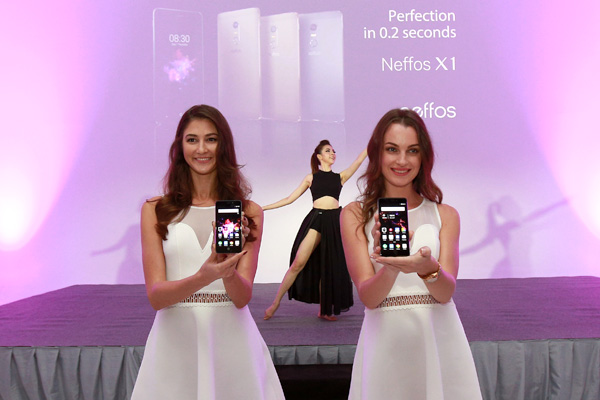 STRENGTHENING FOOTHOLD IN MALAYSIA
The new Neffos X1 and X1 Max is the brands prelude to its aggressive expansion plan in Malaysia, tapping into market segments that seek the best of both worlds – innovative and up-to-date features without having to break their budget. Neffos believes that stiff competition is the catalyst for the brand to continuously innovate and up their game in staying relevant to consumers and the market.
"Competition aside, there are various untapped opportunities in the local smartphone scene which offer great prospects for Neffos to expand our footprint in Malaysia. The launch of the new Neffos X1 and X1 Max is not our only hurrah, as 2017 is going to be an exciting and challenging year for Neffos, and we have a lot in store which we can't wait to unveil to this market." said Hugo Cai, Director of TP-Link Distribution Malaysia Sdn Bhd.
Neffos will soon be unveiling its first ever face of the brand that most Malaysians can relate and look up to, on top of a series of consumer-centric promotional activities and roadshows.
In addition, an exclusive online promotion will be launched on Lazada.com, where the first 50 buyers will have the opportunity to own the Neffos X1 2GB RAM with 16GB ROM Cloudy Grey along with a bundle of other attractive accessories such as a Groovi Bluetooth Speaker worth RM159, a phone case and screen protector.
For more information, log on to www.neffos.my or visit their Facebook page at www.facebook.com/neffos.my.