Petaling Jaya (10 January 2017) — Schneider Electric, the global specialist in energy management and automation today launched the ElectroSafety campaign in collaboration with Energy Commission and The Electrical and Electronics Association of Malaysia (TEEAM)  to raise awareness on electrical safety at home. The campaign also aims to educate the public about the importance of implementing right electrical protection and safety products to reduce the extent of electric shock injuries, seeing how common they are.
According to The Reinforcement and Regional Coordination Department of the Energy Commission, 13 cases of electrical accidents with seven deaths were reported in the state alone in 2015. In 2014, the number of electrical accidents recorded and investigated by Energy Commission were 63 cases, of which 27 were fatal and 36 non-fatal cases.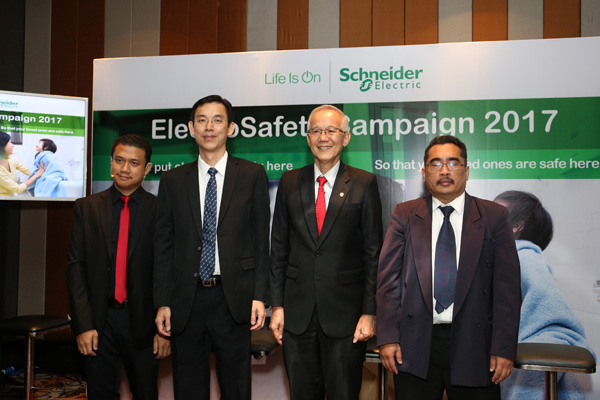 Soo Pow Leong, Malaysia Country President of Schneider Electric said: "Most of us are unaware that our homes and office buildings are equipped with circuit breaker which only protects the device and we are exposed to danger as electrocution may occur if there's no proper implementation of the right electrical protection or safety products. They are usually caused by damaged insulation, overheating of cables or damp conditions. With the increasing number of electrical accidents in Malaysia, it is timely to launch ElectroSafety campaign by educating the public on the steps that can be taken following simple safety precautions and investing in the right electrical fittings to reduce the number of electrically-related fires, fatalities, injuries."
As part of the campaign, Schneider Electric introduced the RCBO (residual-current circuit breaker with overcurrent protection) that help to protect and switch power off immediately when it detects an electric shock situation. The RCBO is a combination of MCB (miniature circuit breaker) and RCCB in one device that serves as protection against short circuit, overload and electrocution due to leakage. With the implementation of safety devices such as RCBO, it helps to improve on your quality of life and make your home a safer and better place to live.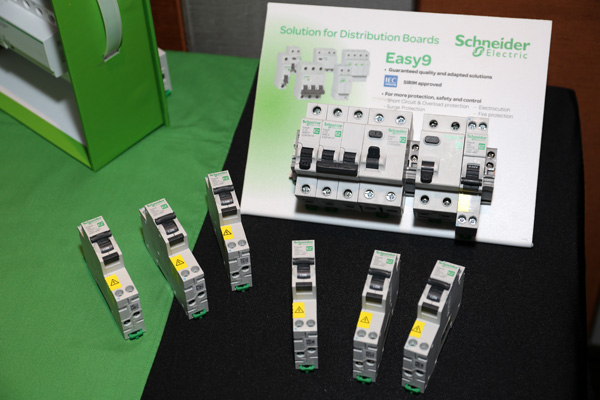 The RCBO is part of the Easy9 range of circuit breakers. Schneider Electric's RCBO 10mA is a one of its kind solution as it is specially designed and produced by the global team for Malaysian market, given the increasing number of electrical accidents that have been reported. Its functions include:
Protection from short-circuits
Protection of cable from overloads
Protection of persons from electric shocks (10mA sensitivity)
Can be fitted instead of a miniature circuit breaker for complete protection of one circuit
"Modern living demands for more and more electrical appliances in the home. Today, it is very likely that we have at least two water heater, microwave and washing machine at home. The risk of electrical accidents in the home is much higher than before. By following a few simple safety measures and investing in the right equipment and ensuring proper installation, the risk of electrical damage and injury can be greatly reduced," added Pow Leong.
Schneider Electric will be introducting the Electrician Program in the next few months as an extension of the ElectroSafety campaign. The purpose of this program is to recruit and train electricians to undertake the construction, maintenance, design, verification, inspection and testing of electrical installations and keep them up-to-date with new products and regulations under four key pillars which are recruit, reward, certify and refer. The recruitment is set to begin within Klang Valley before branching out to other states. Schneider Electric aims to have the electricians certified by 2018.