Clear is Here! OPPO R9s defines Clarity with Power-Packed Rear Camera
Kuala Lumpur (5 January 2017) — The OPPO R9s was announced at an event in Kuala Lumpur today. Powered with a 16MP rear camera, extra-wide f/1.7 aperture, coupled with the new Dual PDAF technology, OPPO, the camera phone expert now introduces a smartphone packed with improved rear camera technology that enables users to capture clear photos anytime, anywhere. In addition to that, the R9s also introduces OPPO's VOOC Flash Charge technology for speedy charging and lightning-quick fingerprint access. Now, with the R9s, users are able to effortlessly capture professional-grade photos all day.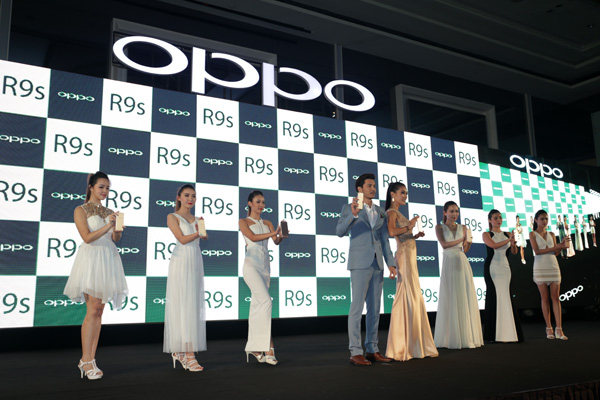 OPPO is no stranger to the world of innovative camera phones. Two years ago, the brand introduced the OPPO N3's motorized swivel camera that can track objects as they move and can rotate up to 206 degrees, also flaunting a Schneider Kreuznach-certified lens. In addition to that, the F1s garnered positive feedback and incredible sales. This time, the brand decides to up the rear camera game by introducing massive improvements to the R9s's 16MP rear camera, enabling users to capture even moving objects clearly. "As this year will be the year of mobile photography, we at OPPO Malaysia would like provide users with a camera that is able to capture photos that are crisp, clear and bright. With the R9s, now it's clear", said Chen Lu, Brand Director of OPPO Malaysia.
All-new IMX 398 sensor and Dual PDAF technology
Last year, the OPPO F1s rose to success, thanks to its superb selfie-snapping ability. The new R9s carries forward that brilliant suite of front camera features and rounds them off with a rear photography experience that elevates its predecessor's. The device sports an impressive 16 MP front camera, paired with a large f/2.0 aperture and OPPO's Screen Flash technology that produces excellent night shots.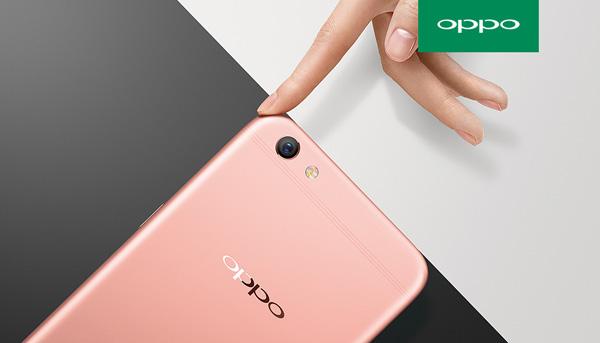 At the center of the R9s' rear camera prowess is the all-new Sony IMX398 sensor – a customized 1/2.8 inch sensor that Sony and OPPO developed together. With this sensor and an extra-wide f/1.7 aperture that captures 40% more light than previous generations, the R9s' rear camera offers phenomenal focusing speed, noise reduction and low-light performance, allowing users to snap breathtakingly clear and beautiful images in a matter of seconds.
The R9s' camera uses Dual PDAF technology, a next-generation upgrade from standard PDAF solutions. The first generation of PDAF has only "a half" pixel for focusing, but the Dual PDAF increases by 100% the area of the sensor's pixel array equipped with the special photo diodes necessary for phase-detection autofocus, allowing lightning-fast focusing — even in low light — and producing crystal-clear images. "Our research efforts revealed that users' dissatisfaction's with rear cameras is that images typically appear blurry, or are dark and with visible poor pixel performance. Determined to solve this problem, we aimed to produce a smartphone with a rear camera that allows users to snap clear, crisp photos anytime, anywhere", explains Ken Ng, Product Manager, OPPO Malaysia.
Head-turning ultra-fine "six-string" antenna lines
The R9s introduces a stylish and innovative take on the rear antenna lines used to ensure a strong signal. The thick white bands that traverse the back of most phones have been replaced with two sets of three ultra-fine lines. Though these lines measure at a mere 0.3 mm, the "six-string" design manages to imbue the R9s with an effortless sophistication, evoking the elegant lines of a stringed instrument.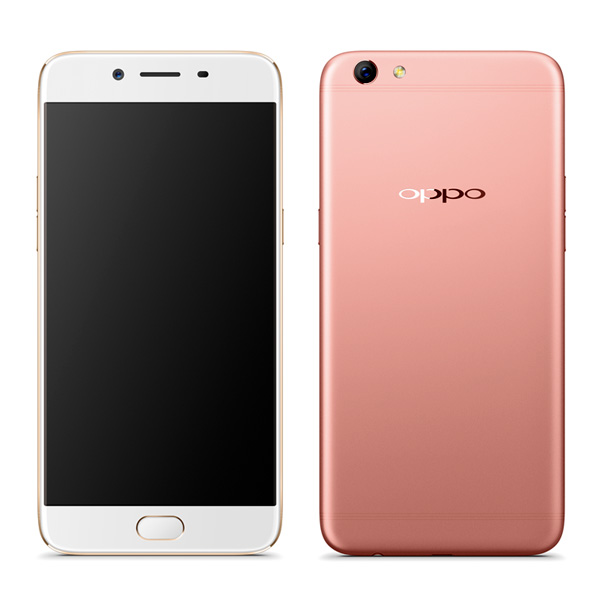 The fresh look is coupled with stronger performance than ever – the device is equipped to operate on six frequency ranges, dynamically choosing the best one for 4G and Wi-Fi signals.
The new design sees the R9s' body equipped with 98.9% of metal, with a screen-to-body ratio of 72.9 %, making its visual a subtle, refined and distinguished one, with superb signal reception to boot.
Powerful, long-lasting performance to keep users snapping away
The R9s sports a Qualcomm octa-core processor, 4GB RAM and 64GB ROM, and cruises seamlessly on ColorOS 3.0 (based on Android 6.0). Storage-wise, the 64 GB onboard can be expanded by an additional 128 GB, ensuring users will have plenty of room to store their crystal-clear shots. Meanwhile, the R9s' fingerprint reader gives users exceptionally fast 0.2s touch access, and intelligently refines its image of the user's fingerprint over time.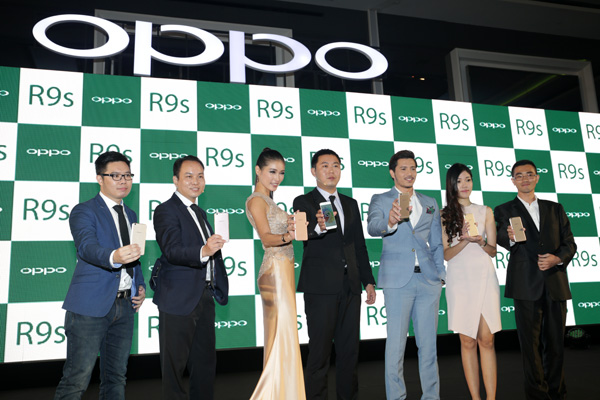 The R9s is also backed with a 3,010 mAh battery and OPPO's industry-leading VOOC Flash Charge technology, for seamlessly fast charging that are low-voltage, so your phone's internals will never be taxed with excess heat.
With its head-turning design, powerful performance and superb all-around photography experience, the R9s is set to let users capture their lives in style!
"Though we received recognition from Malaysian consumers for the F1s and F1 Plus in 2016, we did not want to just stop there. We wanted to continue our journey to perfection in order for our fans to experience the most premium camera phone experience, and this is reflected in the R9s", said William Fang, CEO of OPPO Malaysia. Not only that, this way, OPPO Malaysia enables Ofans to be always be at the top of current photography trends. The company has mentioned that the total sales volume of F1s has increased by more than 230% compared to the total sales volume of F1. Therefore, OPPO Malaysia believes that the R9s will continue the steady growth of OPPO in the Malaysian market.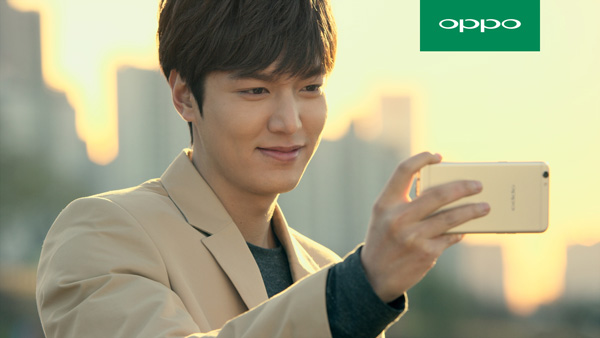 The OPPO R9s is now available for pre-order from 5th January 2017 until 13th January 2017 and will be available from 14th January 2017 at the retail price of RM 1,798 in Malaysia nationwide. Pre-orders can be made either offline at OPPO's 1201 appointed point-of-sales (please refer to here for the list of concept store and point-of-sale that are available for offline preorder) or online at the following link: www.oppostore.com.my/starmeetup. Fans also stand a chance to win mysterious gifts by tuning into oppomalaysia.com.my/R9s_LIVE. Enjoy the official R9s TVC featuring R9s ambassadors Lee Min-ho and Min Chen here (or click the picture above). Photo Journalist
Gadgets, Photography, Automobile, Lifestyle