Uber & Disney join forces for "Rogue One: A Star Wars Story"
Kuala Lumpur (13 December 2016) — Today Uber announced it's collaborating with Disney on an activation that transforms the Uber  rider app into a themed Rogue One: A Star Wars Story experience. The in-app experience, which Uber riders can opt-into, will unlock special Rogue One: A Star Wars Story features as well as access to exclusive video content.
Uber riders in hundreds of cities globally will have the option to opt-into the experience from Dec. 12 through Dec. 18, in anticipation of the film's release. Here's how it works:
   Open the Uber app
   Tap "Activate" on the special Rogue One: A Star Wars Story card
   Enter your destination, and enjoy
The activation will give Star Wars fans around the world an opportunity to see Star Wars' iconic starships replace Uber vehicle images, and riders will have access to never-before-seen curated video content within the app.

"Uber always makes it easy for people to get to where they're going, and our collaboration with Disney is making the seamless Uber experience everyone has come to know, also captivating and engaging —especially for the millions of Star Wars fans around the world," said Amy Friedlander Hoffman, Head of Business Development at Uber. "We hope our riders enjoy the Rogue One experience in their Ubers all week long, and doubly so while going to see the film."
"This innovative app experience is the result of Disney and Uber working together to give fans a special way to connect with Rogue One: A Star Wars Story,"  said Asad Ayaz, Executive Vice President of Marketing , The Walt Disney Studios. "This collaboration delivers at your fingertips a first of its kind warm-up to the journey and vehicles you'll see in Rogue One."
About ROGUE ONE: A STAR WARS STORY
From Lucasfilm comes the first of the Star Wars standalone films, "Rogue One: A Star Wars Story," an all-new epic adventure. In a time of conflict, a group of unlikely heroes band together on a mission to steal the plans to the Death Star, the Empire's ultimate weapon of destruction. This key event in the Star Wars timeline brings together ordinary people who choose to do extraordinary things, and in doing so, become part of something greater than themselves.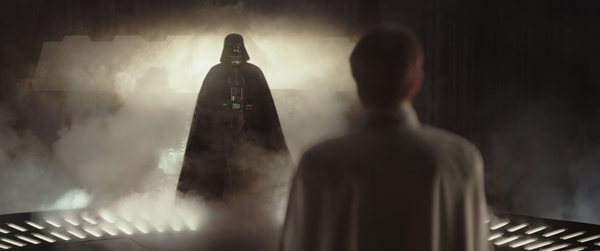 "Rogue One: A Star Wars Story" is directed by Gareth Edwards and stars Felicity Jones, Diego Luna, Ben Mendelsohn, Donnie Yen, Mads Mikkelsen, Alan Tudyk, Riz Ahmed, with Jiang Wen and Forest Whitaker. Kathleen Kennedy, Allison Shearmur and Simon Emanuel are producing, with John Knoll and Jason McGatlin serving as executive producers. The story is by John Knoll and Gary Whitta, and the screenplay is by Chris Weitz and Tony Gilroy.  "Rogue One: A Star Wars Story" opens in U.S. theaters on December 16, 2016. Photo Journalist
Gadgets, Photography, Automobile, Lifestyle