The Global Premiere of Nissan Teana NISMO Performance Package in Malaysia
Kuala Lumpur (18 December 2016) — Edaran Tan Chong Motor Sdn Bhd (ETCM) today announced the global premiere of the New Nissan Teana NISMO Performance Package in Malaysia, which was unveiled by NISMO racing drivers, Tsugio Matsuda and Ronnie Quintarelli during a Media Preview at ETCM Glenmarie 4S Centre.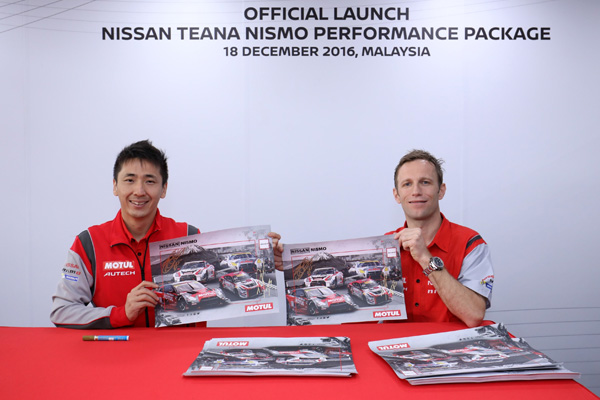 The Nissan Teana NISMO Performance Package features accessories that are customized and tailored specifically for discerning Teana buyers in Malaysia. Orders are accepted from 18th December 2016, with the official deliveries scheduled in January 2017.
Presenting the new model, Mr. Christopher Tan, Sales and Marketing Director of ETCM said, "I would like to first express my gratitude to our NISMO racing drivers, Matsuda-san and Ronnie for their presence at this event. The Nissan Teana NISMO Performance Package is a car that challenges the status quo and it is a segment revolutionizer which delivers sophistication of the Teana and the sportiness of NISMO."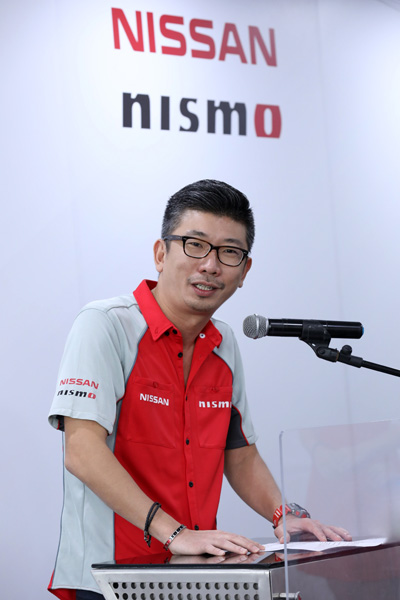 NISMO is one of the world's renowned motorsports brand which offers advanced motorsports technology, dynamic performance capabilities, and distinctive sporty designs. With its innovative technology and high performance features, it caters to a wide range of customers for road use.
The Nissan Teana NISMO Performance Package upgrades are available in two (2) packages, the NISMO Performance Package and the NISMO Aero Package. It is available for all variants of the Nissan Teana in five (5) body colours – Storm Blue, Brilliant White, Diamond Black, Tungsten Silver and Bronze Gold.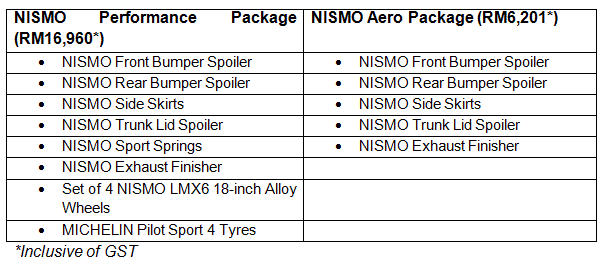 Inspired by NISMO's motorsport expertise, the Nissan Teana NISMO Performance Package is manufactured in accordance to NISMO's strict standards. It features a Front Bumper Spoiler for a bolder appearance, which is further enhanced by the Rear Bumper Spoiler, Side Skirts and a Trunk Lid Spoiler; giving Nissan's flagship sedan a stylish profile accentuated with fine details that define its sophistication.
The NISMO design concept is further embraced with NISMO LMX6 18-inch Alloy Wheels in gloss black and chrome finish wrapped in MICHELIN Pilot Sport 4 tyres. Adding to these combinations are the NISMO Sport Springs offering improved grip with a lowering of 30mm, as well as the NISMO Sports Exhaust Finisher that complements an added aesthetic appeal with a touch of elegance.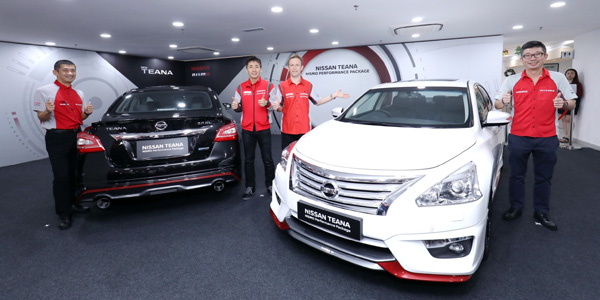 As shared by Tsugio Matsuda and Ronnie Quintarelli, "Driving the Nissan Teana NISMO Performance Package truly embodies 'NISMO-ness' as it features accessories such as the aerokit that is designed to reduce lift and drag resulting in improved aerodynamics and sport springs that enhances road holding."
The Nissan Teana is Nissan's global large sedan that is well appreciated for its luxurious performance, premium quality and class-leading safety being recently awarded the Best Overall Car in the ASEAN NCAP Grand Prix Awards 2016 with 5-Star rating in Adult Occupant Protection (AOP) and 5-Star rating in Child Occupant Protection (COP).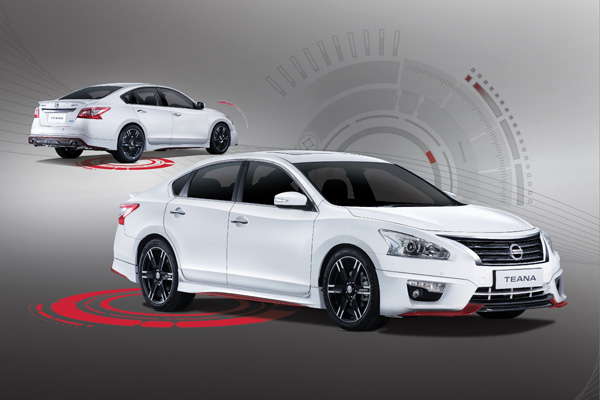 The Teana 2.5XV has a maximum power output of 173hp with torque of 234Nm while the 2.0XL and 2.0XE delivers a maximum power output of 136hp and 190Nm torque. It comes with six SRS airbags and Nissan's Electronic Stability Control system, known as VDC (Vehicle Dynamic Control), TCS (Traction Control System), and AUC (Active Understeer Control).
The Nissan Teana NISMO Performance Packages are factory fitted following Nissan Global Quality Standards and comes with 3 years or 100,000km warranty (whichever comes first). For more information, customers can visit www.nissan.com.my or drop by at any Nissan Showroom nationwide.