LG launches Revolutionary OLED TV & Refrigerator
LG delivers a New Standard of TV with OLED B6
Kuala Lumpur (16 December 2016) — LG Electronics (LG) today introduced the LG OLED B6 TV – a new edition to the award-winning OLED TV line-up that meets both Dolby Vision and HDR10 standards.
"LG has been a leader in the Home Entertainment industry for more than 10 years in the Malaysian market, known for its futuristic and award winning features," said David Oh, Managing Director of LG Electronics (LG) Malaysia. "Today, consumers demand for unmatched imagery display and we are proud to constantly meet market demands through our product creations."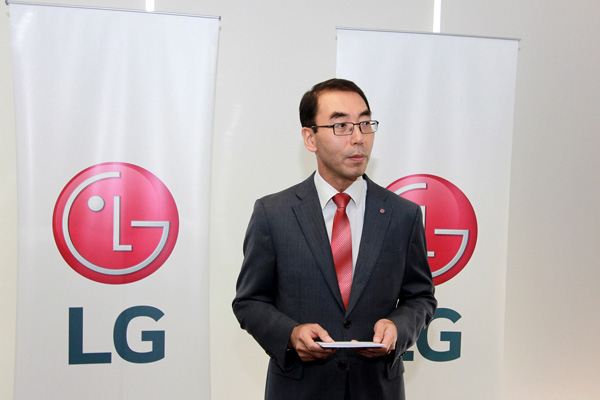 The new LG OLED B6 heightens consumers HDR viewing experience due to its infinite contrast ratio feature and wider colour gamut. With this, customers can now enjoy greater cinematic experience with astonishing brightness, contrast, and colour display. The OLED B6 supports both Dolby Vision and HDR 10 approved by the industry, demonstrating its capability to support multi-content format – making it a future proof TV.
Today, the trend sees demands for larger and thinner screens – almost a must-have in every home. For every family, the living room is the main area where families and loved ones spend quality time together. LG's OLED technology pushes the limitations to demonstrate HDR content to its fullest potential, providing customers with an exceptional viewing experience. From the unique movements and light flickers of fireflies, the OLED B6 is able to emulate the movements and colours in its natural self – bringing out the richest colour pallet a TV can offer, depicting lifelike characteristics closest to its original subject. Consumers can now view any kind of content including the latest cinematic Dolby Vision right at home, bringing the cinema to you. This enables consumers to enjoy quality family time with exceptional viewing experience on the OLED B6.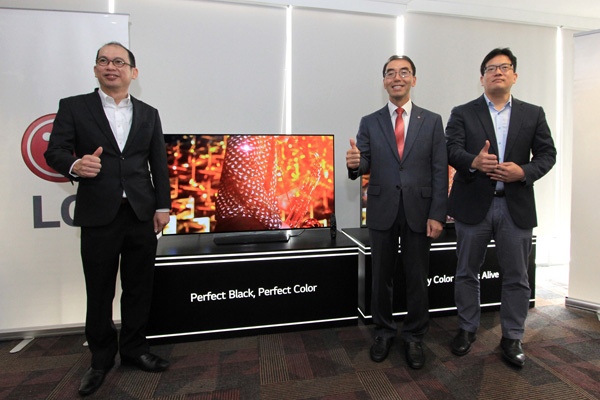 The OLED technology also comes with self-lighting pixels on the back panel of the display screen. Similar to a living organism, these light flickers on and off, generating the perfect black where perfect colours come alive. LG's OLED technology truly incorporates its "Perfect Black reveals Perfect Nature" significance, where the award-winning OLED display technology generates the perfect colouration with the perfect black, viewing the most intricate details like never before.
LG's collaboration with Harman/Kardon, one of the most respected names in the audio industry, developed a speaker system that could deliver even, distortion-free sound with deep bass and a wide bandwidth. It is designed to deliver a truly cinematic experiences; the ultra-surround system that has superb dynamic range and balanced sound with exceptional accuracy.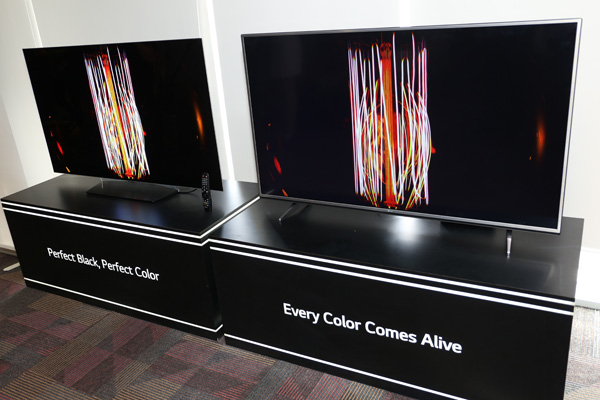 Having won the 'best high-end TV' at the European Imaging and Sound Association (EISA) awards five (5) years running since 2011, the OLED TV offers the best TV display today. Additionally, the Consumer Technology Association (CTA) is recognizing LG Electronics for its groundbreaking innovations and design with 21 CES 2017 Innovation Awards, including recognizing the company's ultra-premium LG SIGNATURE OLED TV.
"Consumers will now be able to receive a chockfull worth of extraordinary display brought to life in the comfort of their home, a full-fledged home theater set up that perceives nature in its raw self with the OLED B6," said Oh.
Superb Energy Savings with LG's Revolutionary Inverter Linear Compressor Refrigerator
LG Electronics (LG) today also announces the launch of its 600L Mega Capacity Side-by-Side Refrigerator that enables consumers to be more energy efficient compared to conventional compressors with the revolutionary LG Inverter Linear Compressor technology.
"LG has led the Home Appliances market segment in Malaysia for over 10 years since its establishment in the country. With the Inverter Linear Compressor Technology incorporated in LG refrigerators, LG provides consumers great energy saving qualities, beyond convenience," said Mr. David Oh, Managing Director of LG Electronics (LG) Malaysia. "With the introduction of our 600L Mega Capacity Side-by-Side Refrigerator, Malaysians can enjoy more storage capabilities especially with the upcoming festive seasons."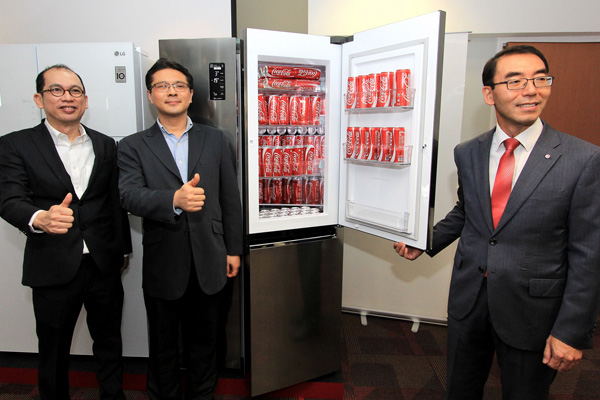 Inverter Linear Compressor Technology
The LG Inverter Linear Compressor Technology is designed to reduce mechanical actions that results to a quieter all-round performance with less friction. Refrigerators with this technology are proven to be approximately 32 percent more energy efficient and 25 percent quieter compared to conventional compressors. This contributes significantly to lower electricity bills and every LG's Inverter Linear Compressor has a 10 year warranty period.
Door-in-Door feature
The Door-in-Door feature is an additional energy saving function that allows consumers quick access to their favourite snacks and beverages conveniently while saving up to 41 percent cold air loss without having to open the main refrigerator door. Consumers can now have a more organized refrigerator with a maximum energy saving ability.
Moist Balance Crisper
Contributing to a healthy living, the new refrigerator from LG features the Moist Balance Crisper technology that maintain the moisture to an optimum level. The moisture balancing feature helps keep food fresher and longer lasting. By prolonging the freshness of the food, consumer can save costs and avoid wastage by practicing smart groceries management. Installed strategically within every section of the refrigerator, the Moist Balance Crisper technology ensures that food are protected with cool air regardless where it is placed within the refrigerator compartment. This promotes a healthier lifestyle for consumers with freshly prepared family meals, maintaining their 'from the field' freshness.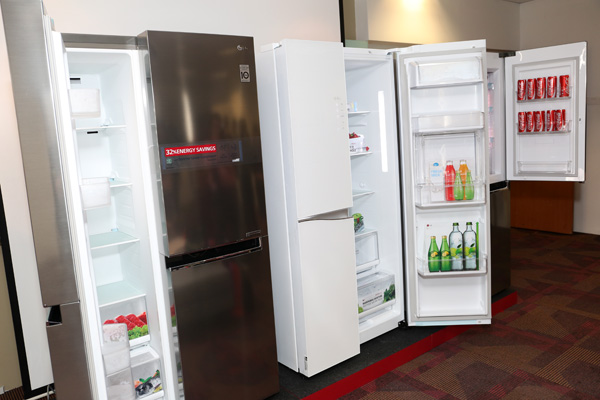 Massive Storage
LG further extends its refrigerator features with a larger inner net capacity to meet unique lifestyles of Malaysians. The LG 600L Mega Capacity Side-by-Side Refrigerator comes with massive storage filling that is ready for any occasion – the ability to store fresh food and beverage equipped for festive seasons.
Stainless Steel Design
In addition to its well-rounded inner capabilities, the LG 600L Mega Capacity Side-by-Side Refrigerator possesses a unique Stainless Steel design that features a sophisticated appearance that fits today's modern home with a luxury and stylish presentation. Consumers can now discover fingerprint and smudge-resistant stainless steel surface. With the inner and outer durability, the LG 600L Mega Capacity Side-by-Side Refrigerator is a perfect long term family household investment.
"With LG's new Home Appliances offerings, we aim to enrich Malaysians living lifestyle for the better. We take pride in our technology and product creations and will continue to drive this commitment to constantly grow the unmet needs of our consumers," said Mr. Oh.
For more information, visit www.lg.com.