Find The Yes Man Culminates in Final Grand Hunt
Petaling Jaya (11 December 2016) — The hunt for the elusive and master of stealth Yes Man draws to an end today with a grand finale at The Curve Shopping Mall as the first person who finds and identifies him could very well walk away with a cash prize of RM10,000.
Dubbed the most rewarding mystery manhunt in Malaysia, "Find The Yes Man" contest campaign organized by Yes has had throngs of Malaysians all over the country out and about in the public to catch the Yes Man. Throughout the four weeks of the contest period, Malaysians have been diligently following the daily clues posted on Yes' official Facebook page (www.facebook.com/Yes4G) to find his whereabouts.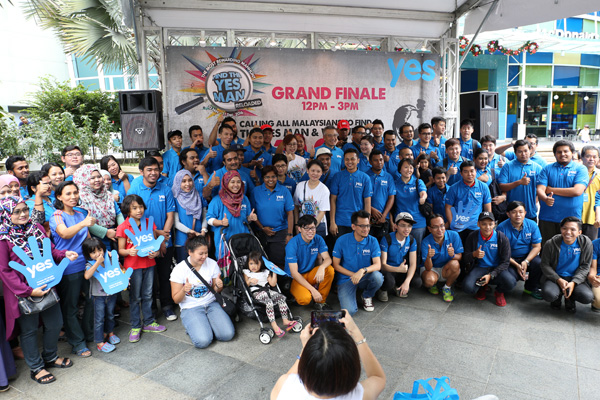 The Yes Man has since been spotted and caught as far north as Kuala Perlis, as high up as Genting Highlands, as down south as Johor Bahru and even across the sea in the state of Sabah. All Yes Man winners not only have proven their quick thinking in solving the clues, but also their sheer determination by braving the heavy traffic, tropical heat and even the monsoon rain.
The daily cash prizes which started out at RM500 (14 November to 27 November 2016) eventually increased to RM1,000 (28 November to 10 December 2016), and for active Yes subscribers, the cash prize was doubled to RM1,000 and RM2,000 respectively. There were a few rare occasions when the Yes Man was not found for the day, and the cash prize was snowballed to the following day.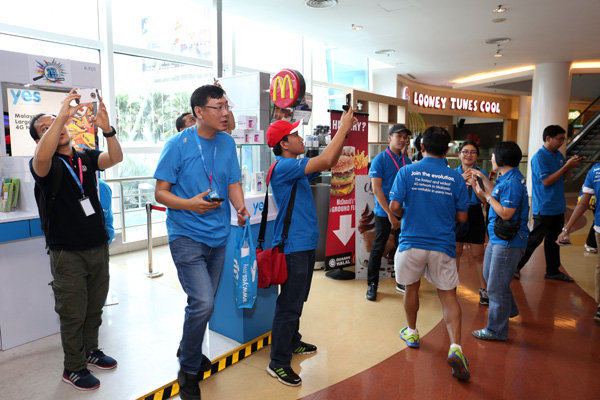 At the grand finale of "Find The Yes Man", the hunt will be intensified with three challenges to heat things up. Participants will have to rely on their wits and dexterity to complete all challenges and crack the clues to track down the Yes Man. The first to correctly identify him and utter the line "Are you the Yes Man?" will be RM5,000 richer, and if the winner is also a Yes subscriber, the grand finale cash prize will be doubled.
Wing K. Lee, Chief Executive Officer of YTL Communications was pleased that this contest has received an overwhelming response and participation since the launch. "The beauty of "Find The Yes Man" contest is that we ran it entirely online to engage with Malaysians across the country. This is our way of saying 'thank you' to Malaysia for a good six young years of Yes and we hope that everyone had a great time finding the Yes Man. Stay tuned for more amazing campaigns from Yes," he shared.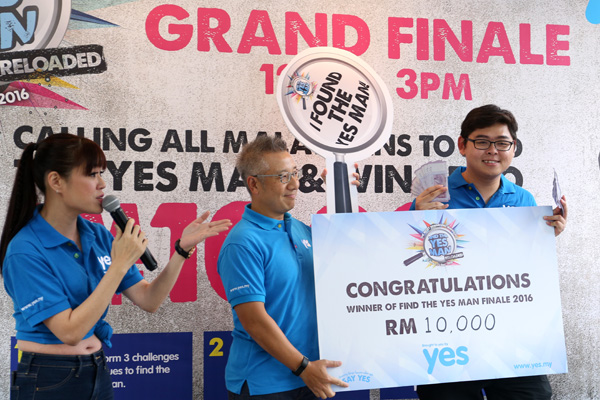 For more information about the Yes Man winners, please visit Yes' Facebook page, or for contest details please visit www.yes.my/FindTheYesMan.