Eagle I CVR launches Vision 1, the Most Comprehensive CVR for Malaysians
Kuala Lumpur (31 December 2016) — Eagle I CVR has officially announced its latest car video recorder for the local market, namely VISION 1.
Eagle I CVR is a Malaysian based company that is established in 2015. The company's mission is to protect their users and their beloved ones from rising crime rate & vehicle accident rate in Malaysia.
In 2016, Eagle I has over 600 dealers and 15 service centers in Malaysia. The company target to reach over 1,000 dealers and 50 service centers in 2017.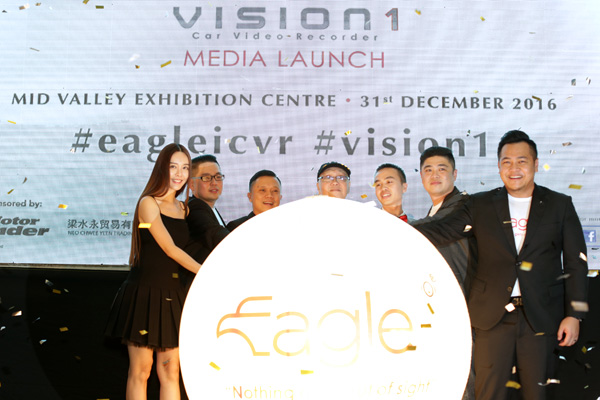 "Our company, Eagle I CVR is established in 2015 with a mission to protect our users and their beloved ones from rising crime rate & vehicle accident rate in Malaysia." said Oliver Yeo, Managing Director and Founder of Eagle I. "Our future target is to develop and publish Eagle I CVR to other SEA countries.  We aim to build and bring more high-tech CVRs into Malaysia."
He further commented that: "We will put extra effort into sharing and publicize Eagle I CVR to all Malaysians. Our vision is to see at least 50% of Malaysians will have installed a car video recorder in their car."
Up till now, Eagle I CVR have already released four mirror type CVRs and seven portable CVRs which have been well received by Malaysian users. And today, the company will introduced two brand new CVR to the local market, namely Vision 1 and Iris-M1.
VISION 1
The all new Eagle I Vision 1 CVR is capable to capture important situations during an accident and it is built with advanced technology and high definition image quality to record in any situations.
Specifications wise, the Vision 1 offers a 3.5 inch 16:9 widescreen with 480 X 320 pixels 6 layer glass lens display. It is powered by a MT6735VCM processor with 1GB of RAM and 8GB of expandable storage up to 32GB with microSD card.
The measurement of its body dimensions is 97mm X 61mm X 18mm and weighing in at 127 grams. It offers Full HD camera that supports VGA/HD/FHD video resolution in 30fps recorded in 3gp video format. It is capable to take decent pictures too.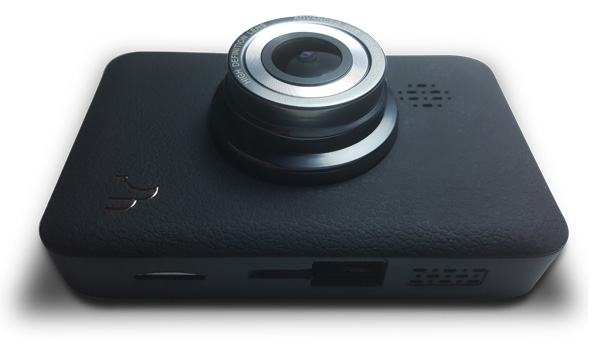 The Vision 1 comes with as 400mAh capacity rechargeable battery. The device is running Android 5.1 operating system out of the box, and it comes with SIM card slot that supports 3G/4G mobile network as well as WiFi connectivity.
With the implementation of mobile networks and Wi-Fi Connection, you can now easily share your recorded video instantly without the hassle to wait for it to transfer to another device to view it.
Furthermore, the integration of WeChat app to the Vision 1 also gives you the convenience to share the videos to your WeChat friends in just a few clicks.
This device also comes with unique features such as Loop recording, Find Your Car, Auto Video Lock, Capture Moments and WiFi Hotspot Sharing that is currently regarded as one of the most comprehensive CVR in the Malaysian market.
LOOP RECORDING: Smart recording technologies allows VISION 1 to continuously time and loop itself when the storage drive is full. You may lock recordings you do not want to be overwritten by pressing the knob on the right.
FIND YOUR CAR: Request the location, photo and video via WeChat.
AUTO VIDEO LOCK: Built-in sensors will automatically lock the real time video when it detects sudden or rapid deceleration, strong bumps or other interference from regular driving patterns. This feature enables protection for crucial video evidence being overwritten.
CAPTURE MOMENTS: Capture beautiful sceneries and view with just one click. Upload and share your pictures on-the-go via WeChat or other social media platforms instantly with VISION 1's WiFi and 4G functions.
WIFI HOTSPOT SHARING: Turn VISION 1 into a hotspot dongle to connect with WIFI enabled devices. Scan the QR code on VISION 1 with WeChat code scanner.
Besides offering the standard functions of a CVR, the Vision 1 stands out as one of the most revolutionary CVR ever launched in Malaysia with the integration of the famous social media app— WeChat to the device. The fully integrated WeChat features consist of WeChat Pickup, WeChat Navigation, WeChat Capture functionality.
WECHAT PICKUP: Your friends in your WeChat contact can now share their location directly to VISION 1. Their location will be synced with VISION 1 and will navigate to the destination automatically.
WECHAT NAVIGATION: Built-in Google Maps enables you to send your preferred location from WeChat directly to VISION 1 for easy navigation. You can control VISION 1's navigation directly from WeChat, just select the destination intended and click "Send to Device".
WECHAT CAPTURE: With an active 4G connection, you can now use WeChat to capture videos or photos even if you are half way around the world from your car.
The Vision 1 CVR is running on its own developed operating system which also includes a built-in navigation system.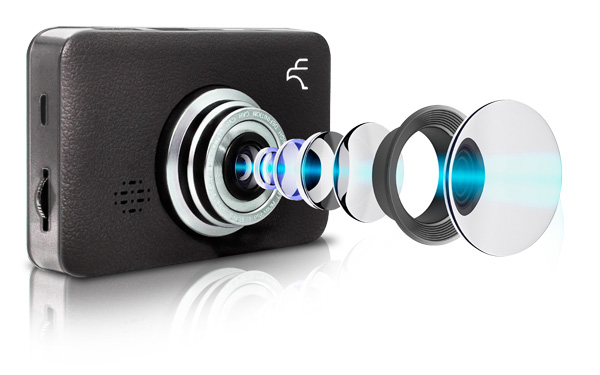 It provides camera-based driver aid features, watching the cars ahead and the lane markers to provide audible and visual forward pre-collision and lane-departure warnings.
The Vision 1 CVR is the most comprehensive car video recorder in the local market now. It is a must have device for every driver because it lets you capture, navigate and share worry free!
IRIS-M1
Iris-M1 is yet another affordable CVR that was unveiled by Eagle I today. The Iris-M1 features a 5 inch HD display screen with 140° wide angle. Its body dimension is measured as 264mm X 71mm X 10mm (without camera). It carries a bodyweight of 210 grams.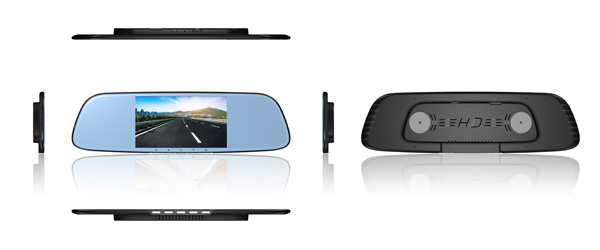 With a built-in battery capacity of 380mAh, the Iris-M1 is capable to record VGA, HD and Full HD in AVI video format while taking good photos too.
Price & Availability
The Vision 1 will be available in Immersive Black and Galaxy Grey color options at the retail price of RM738, while the Iris-M1 will cost RM448. Both devices are available in the Malaysian market now.
Additionally, for every purchase of the Vision 1 CVR, you will receive a complimentary RedONE SIM card for FREE.
On top of that, Eagle I will be offering personal accident insurance coverage worth RM30,000 for every purchase of Eagle I CVR products.
For more details, kindly proceed to www.eagleicvr.com to learn more about the Eagle I VISION 1 CVR.
4gcar video recordercarcamcvrdashcameagle igpsnetworkvision 1