Astro's eGG Network goes live in Australia
Kuala Lumpur (14 December 2016) — Astro Malaysia Holdings Berhad (Astro) is pleased announce the launch of eGG Network (or Every Good Game), in Australia via Fetch TV, making it the first eSports and gaming entertainment channel to be made available in the country. eGG Network debuted in Australia with live broadcast of the finals of The Boston Major, a tournament with USD3 million prize money and the first event of the 2016/17 Dota 2 championship season, giving Australian eSports fans front row seats to international eSports tournaments.
Lee Choong Khay, Vice President of Sports Business at Astro said, "Through eGG Network, Astro is pleased to collaborate with Fetch TV to make available live broadcast of the biggest international eSports leagues such as Dota 2, League of Legends, Counter Strike: Global Offensive, Overwatch, Hearthstone: Heroes of Warcraft and many more to Australian eSports fans on Fetch TV, which is available from leading broadband providers Optus, iiNet, Internode, Dodo and iPrimus. eGG Network promises to bring a new and rewarding viewing experience for Australian eSports fans, who can gather with their 'tribe' on this platform to cheer for their favourite eSports teams."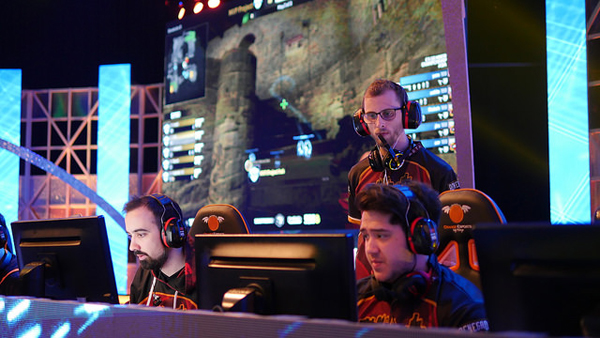 He added, "With the latest launch, eGG Network is now available in Indonesia and Australia. We hope to make the channel available in the Philippines soon and look forward to broadcast the best of eSports to other countries in the region."
Scott Lorson, CEO Fetch TV said, "Fetch TV is excited to launch the first e-Sports channel in Australia. eGG Network is a great addition to the Fetch TV channel line up, and will be included at no additional charge for our Entertainment Pack customers to enjoy."
Along with live coverage of tournaments and highlights, eGG Network also focuses on gaming culture including game reviews, coverage from gaming conventions and talk shows. Viewership of eSports is global and on the rise. The 2016 League of Legends World Championship attracted 43 million unique viewers who watched a total of 370 million hours of live eSports over the 15-day tournament in 18 languages. Photo Journalist
Gadgets, Photography, Automobile, Lifestyle