Kuala Lumpur (16 November 2016) — Volkswagen Passenger Cars Malaysia (VPCM) today launched the most rugged Beetle of all time – the Beetle Dune.
An ode to the legendary American dune buggies of the 1960s and 1970s, the Beetle Dune is bold, cool, and tough, all rolled into one, and evokes a sense of never-ending summer adventure.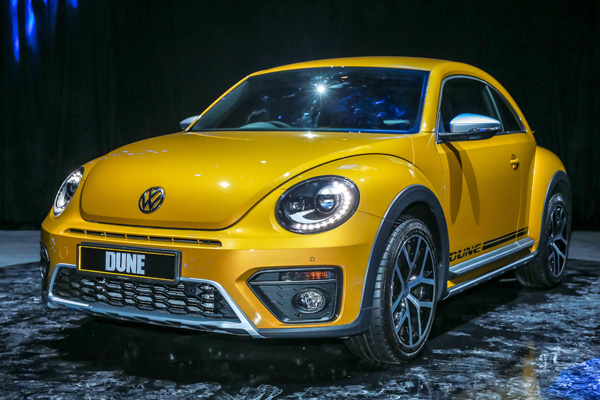 The Beetle Dune comes with a 1.4L TSI turbocharged engine with a 7-speed direct shift gearbox (DSG), delivering 150PS and 250Nm of torque.
Dune signature black stripes and side mouldings, an extensively redesigned front and rear bumper, and rear spoiler adds to a powerfully proportioned stance, while 18" 'Canyon' alloy wheels completes its dune buggy appearance. An increased ground clearance of 10mm further adds to its ruggedness.
Decked in an eye-catching 'Sandstorm Yellow' hue, the Dune also comes with Bi-Xenon headlamps with LED daytime running lights, LED taillights and front fog lamps with static concerning lights.
"The Beetle is one of the most iconic car ever built in automotive history, and continues to excite fans all over the world through its funky designs and limited editions. We are delighted to be able to introduce this 'charming rebel' in Malaysia, and we hope that the Beetle enthusiasts will seize this opportunity to get this limited edition Beetle," said Mr. Florian Steiner, Managing Director of Volkswagen Passengers Cars Malaysia.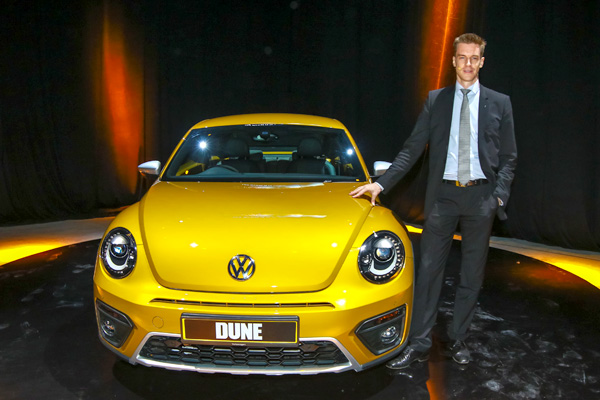 The Beetle became a globetrotter long ago; engineered and designed in Germany; built and adored in Mexico; loved in Asia, Europe and the USA. No other success story comes close to the story of the Beetle. Volkswagen's most iconic model was designed in the 1930's by Ferdinand Porsche and mass production started in 1945. Its concept, design and charisma has made it the most successful motorized companion on the planet for decades.
Fully imported from Mexico, the Beetle Dune is priced at RM 179,990*. Only 50 units are available in Malaysia at authorized Volkswagen dealerships, while stocks lasts.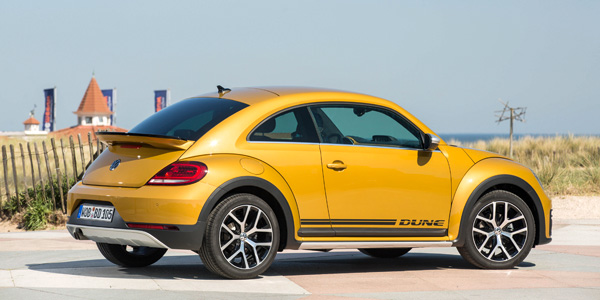 For more information, please visit your nearest authorized Volkswagen dealer or visit www.volkswagen.com.my.