NUR Alert System officially launches on Facebook
Kuala Lumpur (4 November 2016) — Today, Facebook is announcing its partnership with Polis Diraja Malaysia (PDRM) to send National Urgent Response (NUR) Alerts to the Facebook community to help find missing children in Malaysia. The service will deliver NUR Alerts to people's Facebook News Feed if they are in the designated search area after a child has gone missing and PDRM has issued an alert.
These alerts include important details about the child such as a photo, description, location of where the child went missing, and any other available information that can be provided to the public to aid in the search. People are able to refer back to the alert for details they missed and share the alert with friends.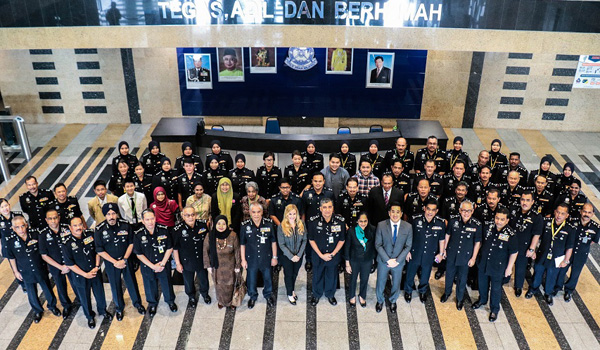 For years, people have used Facebook to post news articles about missing children and NUR Alerts. In several cases, someone saw a post or photo in their News Feed, took action, and aided in the safe return of a missing child.
Emily Vacher, Director, Trust and Safety of Facebook said, "We know the chances of finding a missing child increase when more people are on the lookout, especially in the critical first hours. Our goal is to help get these alerts out quickly to the people who are in the best position to help. 19 million people in Malaysia are on Facebook, connecting with their friends, family and things that matter most to them. We hope a community of this size and engagement will help reunite children with their families."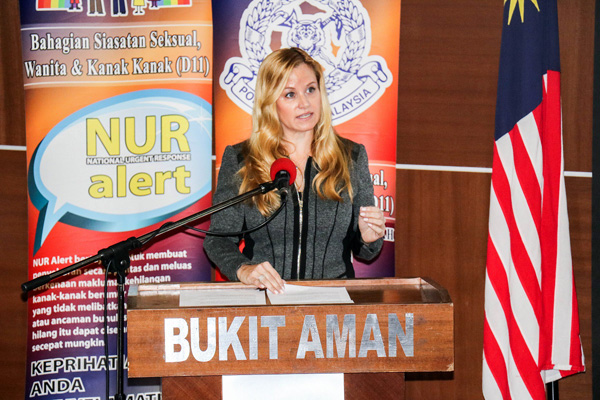 Inspector-General of Police (IGP) Tan Sri Dato Sri Khalid Abu Bakar said, "When a child disappears, every second counts. Facebook's geo-targeted alerts will help spread information quickly and effectively to ultimately increase our abilities to find the child. Research has shown that the rapid distribution of information greatly increases the chances of locating a missing child, safe and sound. Facebook is a powerful tool for rapid and trusted communication and the ability to target people within the search area will undoubtedly help in missing children cases."
Ambassador Maura Harty, President and CEO of the International Centre for Missing & Exploited Children (ICMEC) said, "As an international NGO, we continuously advocate for greater and more effective responses when a child goes missing. We welcome the new partnership between PDRM and Facebook. This collaboration will show how powerful social media can be in engaging the public and in the safe recovery of a missing child. We hope other countries in the region will follow Malaysia's example of strengthening its response to protecting children at risk and we congratulate Facebook for its commitment to making the world a safer place for children.
How it works:
When PDRM determines that a case qualifies for a NUR Alert, the alert is issued by the police and distributed through the Facebook's targeted system with any available information about the child. It may include a photo of the child, a vehicle description, or any other useful information that would help the public to find the child. The number of alerts people will see depends on how many alerts are issued in their area — some people may see a few each year and many people will likely get no alerts at all. The alerts will appear in News Feed, but will not trigger any notifications to a person's phone.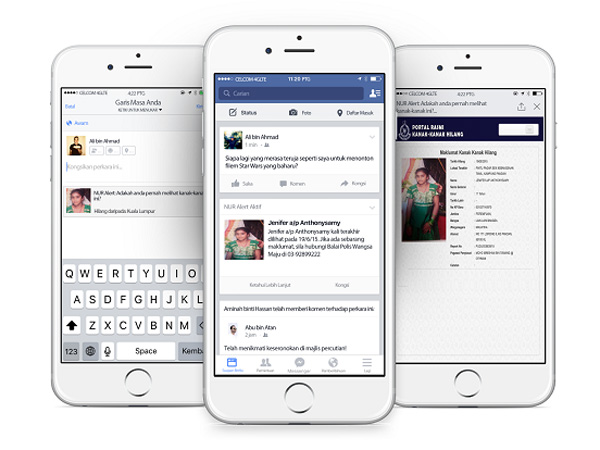 Photo Journalist
Gadgets, Photography, Automobile, Lifestyle