LEVEL UP KL 2016 Showcases the Breadth of Malaysia's Gaming Industry to the World
Kuala Lumpur (8 November 2016) — The Malaysia Digital Economy Corporation (MDEC) are hosting LEVEL UP KL 2016, one of South-East Asia's premier gaming conferences, in Kuala Lumpur, Malaysia from 5th to 9th November. Held for the second year running, the conference features business perspectives, technical insights and sharing of future-shaping trends via thought-leader keynotes, and notable panels from all over the world. LEVEL UP KL 2016 is part of the ongoing efforts led by MDEC to build a world class gaming ecosystem in Malaysia, with the vision to transform the country as a Game Hub in the South-East Asia by 2025.
The five-day event attracted over 500 participants ranging from game developers, investors, game publishers and technology providers, from both local and international games industry. Over 40 key industry players worldwide took part in sharing of knowledge, including seasoned video games industry professional Hector Fernandez of Sony Interactive Entertainment; Co-founder of the game accelerator GameFounders Kadri Ugand; Square Enix lead game designer for Final Fantasy XV Wan Hazmer; Lemon Sky Games and Animation CEO Wong Cheng-Fei; and Passion Republic president Ng Aik Sern.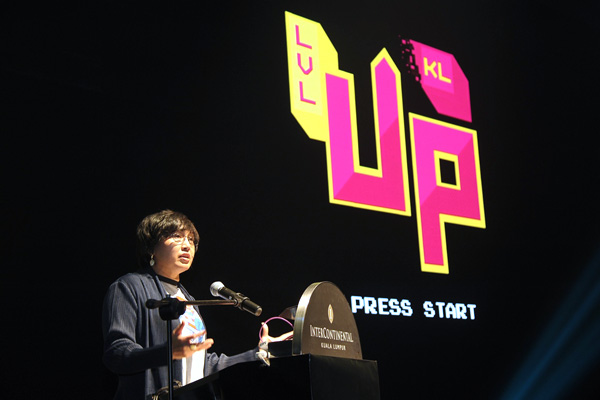 "We are living in a time when the most remarkable economic and societal transformations are taking place. The next 'Industrial Revolution' will be digital, and it is no coincidence that Malaysia has placed a strong emphasis on transforming the nation, driven by the digital economy. The government's commitment to this important accelerator for innovation and growth is reflected in the recent Budget 2017 announcement, and Malaysia's creative industry is poised to benefit immensely if we were to realise the full potential of this transformational wave. With LEVEL UP KL 2016, we are bringing together experts, mentors, investors and like-minded people from the gaming and creative industry to spur conversation and knowledge-sharing that would put us on the right path to building a world-class gaming ecosystem in Malaysia and South-East Asia," said Dato' Yasmin Mahmood, Chief Executive Officer, MDEC.
Hasnul Hadi Samsudin, Director of Creative Content and Technologies Division at MDEC added, "Indeed, Malaysia has a great potential to be a Game Hub in South-East Asia, and we are proud to showcase our creative talents and top-notch gaming companies to the world. It is our role and passion to provide the industry with the necessary resources and opportunities to grow their knowledge. This year, we expanded LEVEL UP KL from a two-day conference to a five-day convention to focus on serious industry players who want to level up in the games industry, by offering more activities, exhibitions, as well as knowledge-sharing and networking opportunities."
LEVEL UP KL 2016 Packs a Punch with Exciting Activities
Kicking things off on Saturday was the LEVEL UP KL South-East Asia  Game Jam – a 36-hour game jam organized by MDEC and our partners Media Prima Labs, whereby game developers from the South-East Asia worked together to create games in a collaborative environment based on the theme, 'kid-centric' – aimed at children aged 12 and below. A total of 17 teams, comprising of 82 participants took part for the chance to bring home cash prizes, a brand new Oculus Gear VR, and the opportunity to have their games commercialised via the upcoming Alpha Startups: Game Pre-Accelerator programme by Media Prima Labs and 1337 Ventures. Winners will be announced on Wednesday, the final day of LEVEL UP KL 2016.
On Monday, 37 participants took part in the Unity Certified Developer Exam, meant to validate user's knowledge of foundational game design and programming skills against a benchmark of proficiency for game production. The professional credential was aimed at industry participants who are looking at improving their chances of landing a game-making job.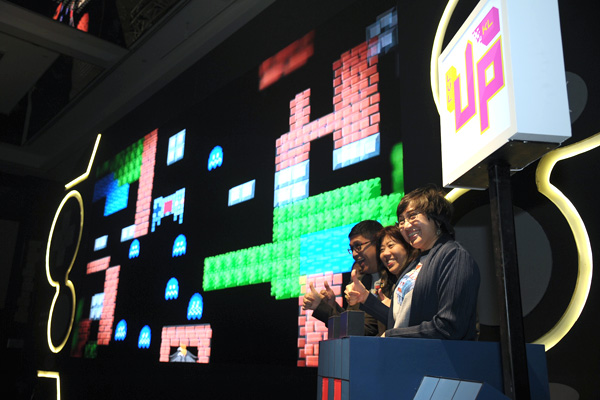 Malaysia Hosts First Ever International Mobile Gaming Awards SEA
Coming on the heels of the International Mobile Gaming Awards (IMGA) celebrating its 12th annual awards ceremony, LEVEL UP KL 2016 also sees IMGA and MDEC holding the first ever IMGA SEA awards, aimed at elevating local gaming industry and discovering the best mobile games in the South-East Asia.
Over 300 game submissions were received from mobile games studios, indie developers, and publishers involved in any aspect of the creation of mobile games from the region including Brunei, Cambodia, Indonesia, Laos, Malaysia, Myanmar, Philippines, Singapore, Thailand, Vietnam, East Timor and Taiwan. The nomination saw 78 games moving to final, and went through an all-star judging panel, composed of international mobile gaming experts and journalists, such as Ian Gregory (Witching Hour Studios), Kadri Ugand (Gamefounders), Alexander Fernandez (Streamline Studios), and Alysia Judge (IGN) among others.
The IMGA SEA awards ceremony will take place 8th November 2016 and the winners will be announced via http://sea.imgawards.com.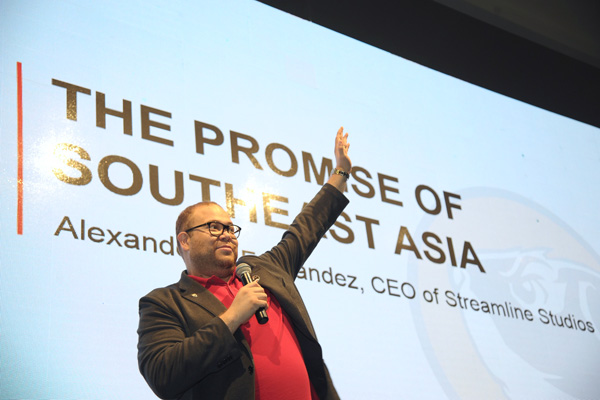 Strong Growth in the Gaming and Creative Industry
MDEC, as the driver of the National ICT Initiative; MSC Malaysia, and the Digital Economy Initiative; Digital Malaysia, has outlined key strategies in positioning Malaysia as the preferred regional hub for games development and delivery. These key strategies will build upon Malaysia's existing digital content sector, which includes attracting anchor companies, increasing local games capacity & capability and raising global market access.
"We have always pushed for the growth of our gaming-related industries and I dare say we have showcased our strong capacity and capabilities to develop high-quality games, locally and internationally over the recent years. Through this, we are seeing tremendous growth today with the gaming market here expected to grow 20% to RM868.70 million by the year 2017, and the region itself to grow 30% by 2018 – the fastest growth of any geographical region. As our industry matures through experiences and learning, the local ecosystem will continue to improve and puts us on the path to becoming the Game Hub for the region." added Dato' Yasmin.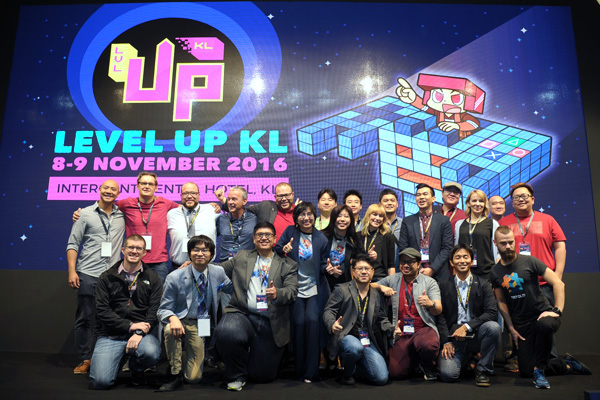 In 2016 alone, the local gaming industry has demonstrated tremendous progress with several international game companies coming in to invest and collaborate with local players. In July, Streamline Studios announced their collaboration with Square Enix for FINAL FANTASY XV, which will be release on 29 November this year. Earlier in May, Passion Republic shared their experience working with Naughty Dog for Uncharted 4: A Thief's End game, a critically-acclaimed top-selling game worldwide. Separately in September, BANDAI NAMCO Studios Inc. officially announced the opening of its Kuala Lumpur studio to focus on the development of content for their customers in the world.
About LEVEL UP KL 2016
LEVEL UP KL is an initiative under MDEC to drive the growth of games industry in Malaysia and South-East Asia. The 5-day event which will be held at Intercontinental Hotel, Kuala Lumpur from 5th to 9th November, brings together community of games developers, publisher, vendor, technology provider and educator to gather, learn and share the latest games technology information in the industry. For more information on LEVEL UP KL, please visit http://levelup.asia. Photo Journalist
Gadgets, Photography, Automobile, Lifestyle