Malaysia (21 November 2016) — The financial services industry (FSI) has been flooded with innovation lately, most of it coming from financial technology start-ups identifying creative ways to deliver services digitally. As a result, the eyes and minds of consumers are being opened to new possibilities in banking.
Recent research from Accenture found approximately 72%of millennials are likely to bank with non-traditional financial services companies. The 2015 Frost & Sullivan Malaysia Customer Experience survey also shows that the banking sector has evolved into an online-driven industry where consumers are more motivated to communicate through their primary bank's online platform. Customer experience optimisation must therefore be at the centre of the corporate strategies of banks, especially mobile and internet channels. Indeed, Avanade research reveals that banks can earn five times the return and increase revenue by 21% by investing in their customer experience strategy.
To be digital on the outside, banks first need to be digital on the inside. For example, unifying customer data and making it more accessible to employees enables them to respond at the speed of today's digital world. This is one of the reasons Avanade has partnered with Veripark locally to enable Malaysian banks to better leverage the Microsoft Dynamics CRM platform, so they can improve customer relationships and differentiate against both traditional competitors and financial technology (fintech) start-ups.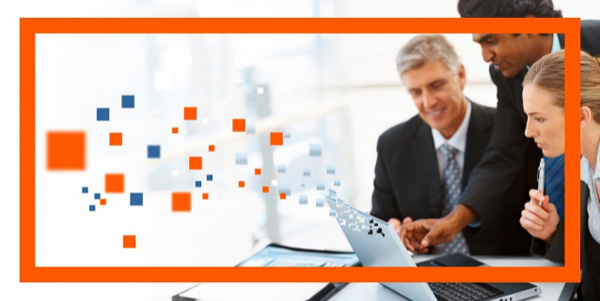 So what do banks need to do to remain relevant?
Competing with fintech start-ups is a challenge for more established banks. However, banks have the advantage of market share, as well as trust and reputation built over many years. The fintechs of the world don't.
To remain competitive, Malaysian banks must embrace an omni-channel strategy and next-best-action approach. Banks can optimise their touchpoints with customers by:
Leveraging analytics on user behaviour to create an SEO (Search Engine Optimisation) strategy that provides the highest benefit for the money invested.
Performing A/B sample testing on content. While data provides facts, some 'gut feel' also needs to be tested, and today's technology platforms like Avanade's Digital Marketing and Managed Services are built for this.
Partnering with an organisation that can assist you on the entire life-cycle, encompassing strategy, analytics, creative, personalisation, A/B testing, enhancements, and ongoing support.
Optimising analytics and cloud for your mobile and internet channels first. Truly liquid, content orchestrator platforms are emerging, driven by analytics, and are highly automated in terms of configuration and agility. For example, the ACAI solution recently announced by Avanade and Accenture uses predictive analytics to provide banks next best actions, such as recommended products and services personalised to the individual history and needs of each customer.
In summary, more monetisation of eyeballs across mobile and internet channels results in higher call-to-action responses and greater revenue at lower cost baselines. Digital banking technologies are widely available to help drive this exciting change and allow information-only channels to become agile prospecting and monetisation tools.
By Subra Suppiah, Country General Manager Avanade Malaysia