G-SHOCK unveils New Themed Master of G Models
Petaling Jaya (24 November 2016) — G-SHOCK is proud to unveil some new themed models in the Master of G series collection. Also known as the "Professional Series" and consists of specialty watches that are targeted toward certain occupations such as the rescuers, boaters, divers, adventurers and many more, the watch series remain accessible and useful to everyone.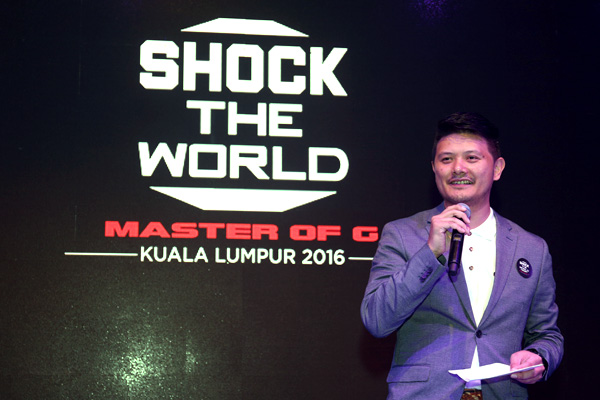 While ruggedly stylish, the Master of G line enjoys a certain prestige among G-shock enthusiasts.
G-Shock Master of G In Navy Blue Frogman and Gulfmasters
The Navy Blue series consists of one Frogman (GWF-D1000NV-2) and two Gulfmaster models (GWN-Q1000NV-2A and GWN-1000NV-2A) with a navy blue and yellow scheme. All three of these Master of G watches are shock resistant, water resistant to 200 meters, and equipped with Tough Solar, Multi-Band 6, and digital environmental sensors.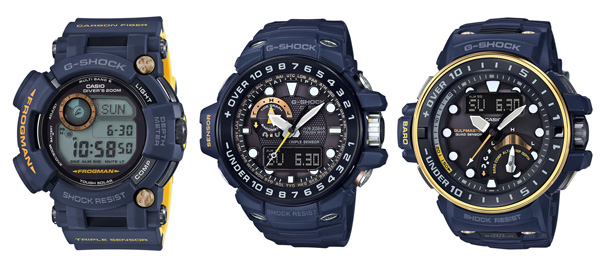 The series draws its inspiration from the navy blue coloring of uniforms worn by sailors who make up the crew of ships and rescue teams. From function to design, the Master of G Navy Blue series is geared towards men of the sea who fearlessly meet seemingly impossible conditions head on. Available from middle of December 2016 at all G-Factory outlets.
FROGMAN GWF-D1000NV-2
The Frogman GWF-D1000NV-2 has a yellow Frogman logo and "Triple Sensor" lettering, gold front screws, and a yellow inner band. The GWF-D1000NV-2 has a compass, thermometer, and water depth meter which can all be used while diving. It also has tide and moon data. The Frogman family is known for its stainless steel case, screw-lock case back, and ISO-compliant water resistance. The GWFD1000 series now has a sapphire crystal and carbon fiber insert band.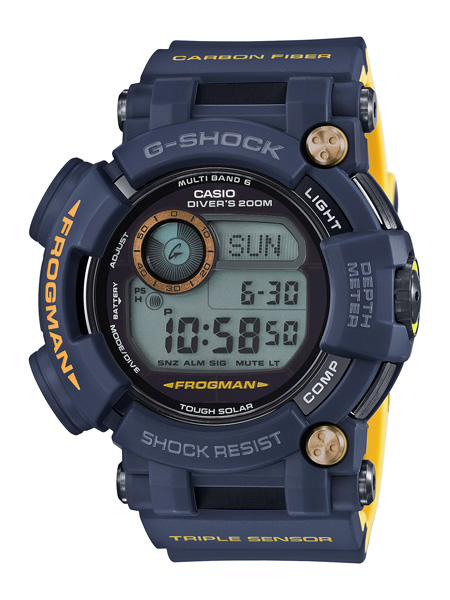 GULFMASTER GWN-1000NV-2A
The Gulfmaster GWN-1000NV-2A has a black bezel, yellow second hand, gold tide chart and yellow "Sensor" lettering. It has an altimeter/barometer, compass, thermometer, tide graph, and moon data.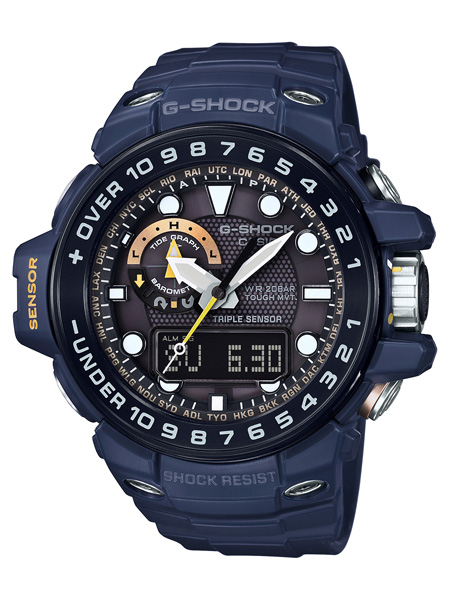 GULFMASTER GWN-Q1000NV-2A
The Gulfmaster GWN-Q1000NV-2A has a gold ring around a black bezel, yellow second hand, yellow "Baro" lettering, and some yellow accents on the face. The GWNQ1000NV-2A has an altimeter/barometer, compass, thermometer, tide graph, moon data, and sunrise/sunset data. This latest generation Gulfmaster has a carbon fiber reinforced case and a sapphire crystal.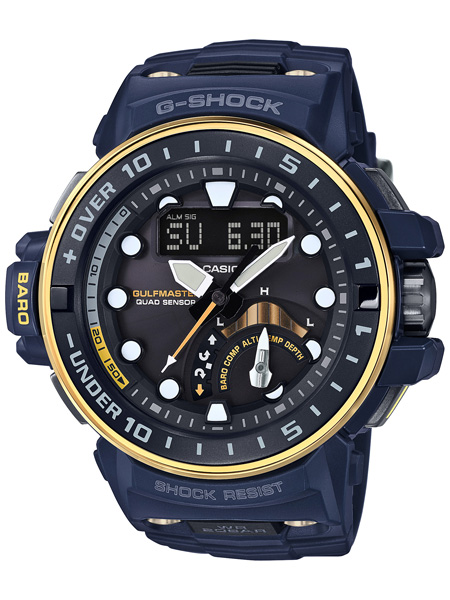 G-Shock Master of G Gravitymaster GPW-1000 : Aged Heritage Gold Model
The Casio G-Shock GPW-1000 Gravitymaster has the distinction of being the first GShock watch to feature GPS hybrid technology with its GPS Hybrid Wave Ceptor feature. This is basically Multi-Band 6 radio reception time syncing plus the addition of GPS satellite signal reception as a backup in case the watch is somewhere out of range from the six worldwide radio signal stations. This means that the watch can sync anywhere in the world, in any time zone, and it can also determine its location from the GPS signal and adjust the time zone and DST itself.
This new model combines a distinctive texture created by an ageing process with the lineup's red brand color. The bezel, crown, back cover, buttons, band ring, and buckle are rose gold colored, which gives them a feeling of heft. An ageing process makes the bezel look as if it is many years old, adding a feeling of toughness to the elegant rose gold coloring. The inside of the band, the second hand, and embedded coloring of the button at 4 o'clock are done in bright red, which is the watch's brand color.
G-Shock Master of G New Black & Rose Gold Models
Constantly setting new standards for timekeeping toughness comes these new Rose Gold themed models with special functions for use under extreme conditions.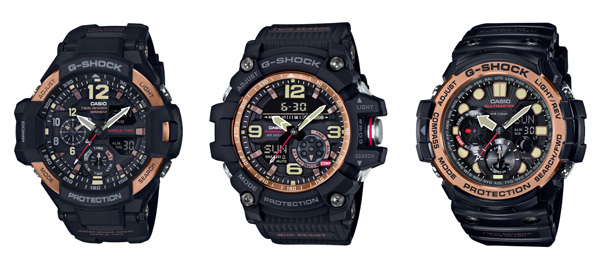 This lineup consists of three popular base models, the Mudmaster GG-1000 (land), Gulfmaster GN-1000 (sea), and Gravitymaster GA-1100 (air). Starting with the basic G-SHOCK brand black, these models feature rose gold coloring on the bezels and faces, for a luxurious, yet subdued design. Photo Journalist
Gadgets, Photography, Automobile, Lifestyle