FUJIFILM captures Perfect Selfies with New Retro-Inspired X-A3 Mirrorless Camera
Kuala Lumpur (3 November 2016) — The retro trend is alive and continues to gain momentum with – Fujifilm's new X-A3 – which combines timeless elegance and advanced technology, and especially appealing to the young, selfie-loving generation of photographers.
The newest addition to Fujifilm's best-selling line of iconic retro-style cameras, the X-A3 marries high style and sleek design with next generation selfie features. The entry-level mirrorless camera is the ultimate accessory for those who appreciate the supreme joy of capturing unique and creative self-portraits of outstanding quality.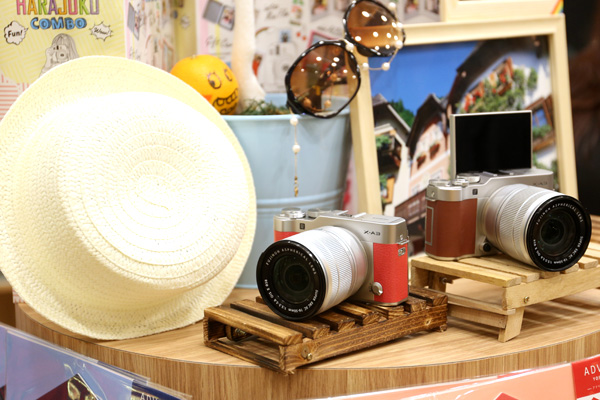 As the name suggests, the X-A3 is a follow-up to the X-A2 and features a retro design which further enhances its appeal and gives a fresh impression of sophisticated photography. With three color variations to choose from, you can select the right one that defines your style and personality.
The new X-A3 is more than simply a fun selfie camera. It combines a newly-developed 24- megapixel sensor with Fujifilm's proprietary color reproduction technology for advanced portraiture, making it a perfect camera for the selfie fans.
For the first time, the X-A3 comes with a 3-inch LCD touchscreen that tilts 180 degrees. Furthermore, selfies can be taken using the command dial on the back of the camera, which provides a firmer grip on the camera.
Selfie lovers will be pleased to note that the X-A3 also has new self-timer functions, including Smile Detection, Buddy Timer and Group Timer which can be used when the screen is tilted forward and the shutter is automatically triggered when the subject smiles, or when two or more people come into the frame.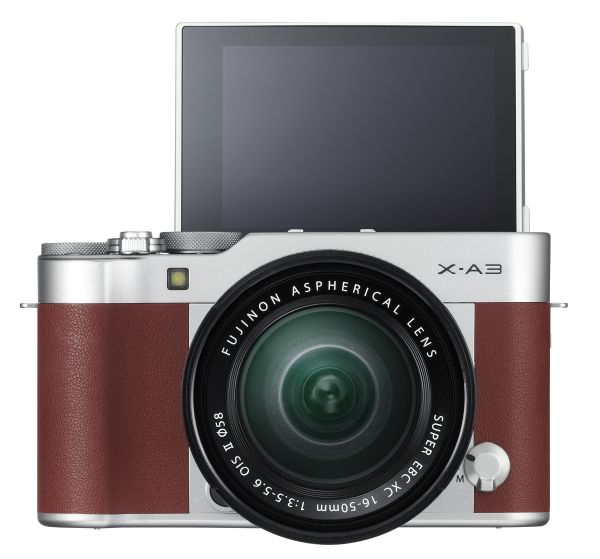 It also has a built-in Wi-Fi capability to connect to the Instax SHARE printer for instant printing, transfer photos to your smartphone or tablet, or even enable remote-shooting.
Other features include the Eye Detection AF for accurate focusing on facial details and a Portrait Enhancer mode for optional skin tone brightening to craft well-composed and well-exposed self-portraits.
The Fujifilm X-A3 available in silver, brown, or pink from November at a retail price of RM 2,888 inclusive of a XC16-50mm lens.
To highlight the stylish and fashionable look on the new X-A3, Fujifilm also presented a stunning fashion show featuring design styles by Hatta Dolmat, an award-winning Malaysian fashion designer, known for his chic exquisite and spectacular designs.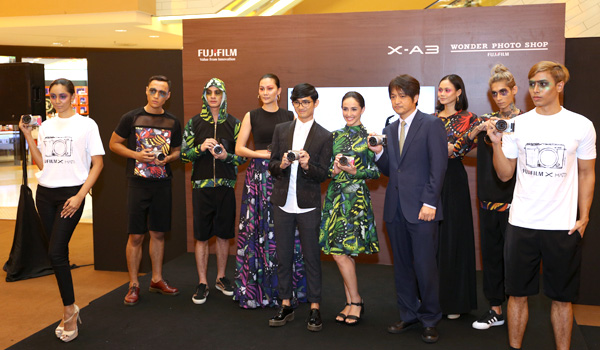 Hatta Dolmat is a rising star in the local fashion industry and well-known for his couture outfits as well as his spectacular customized wedding dresses. He is recognized internationally and has won numerous awards, including the Design Award Ethnic Chic 2007 in Singapore.
"This collaboration marks the first for Fujifilm with a fashion icon and we are excited to share Hatta's special collection, "FUJIFILM X HATTA" comprising an exclusive, limited edition T-shirt and camera neck strap," said Fujifilm Malaysia Managing Director, Mr Yoshitaka Nakamura at the launch.
Fujifilm also announced the official opening of its Wonder Photo Shop in Sunway Pyramid in conjunction with the X-A3 launch.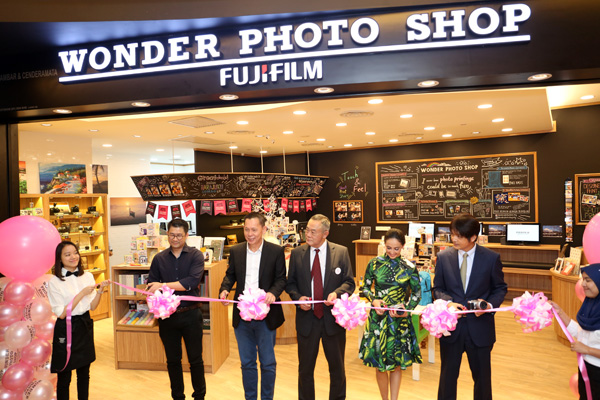 The new Wonder Photo Shop is the first-of-its-kind concept store in Malaysia aimed to transform traditional picture-making by putting the customer at the heart of the experience while making photo creation fun and entertaining.
It offers direct printing concepts from smartphones with the Wonder Print Station which enables' consumers to access photos straight away and turn their prints into personalized DIY pieces of art which can be used as gifts and keepsake of memorable occasions.
"We hope this will encourage young people to print photos from smartphones in a fun and creative environment to ensure they have a printed record of their photo memories down the track," said Nakamura.
In conjunction with the launch of the Wonder Photo Shop, Fujifilm introduced its Christmas and New Year celebration promotion The Harajuku Kit. It comprises a Mini 8 camera, a mini album, single pack of film, gift cards and a mini acrylic photo frame.
To mark the occasion, Fujifilm also announced the signing of its new brand ambassador, national artistic gymnast Farah Ann, at the official launch of the X-A3 which was held in Sunway Pyramid.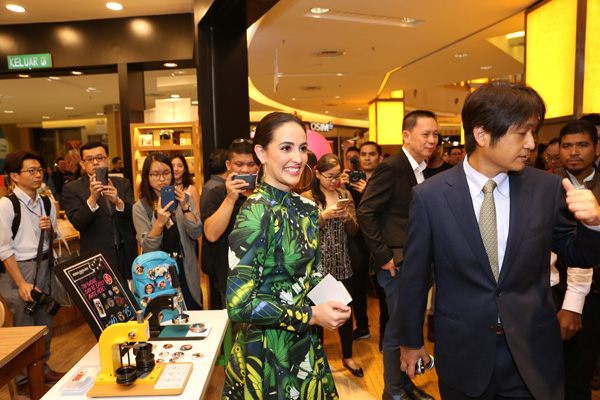 Twenty two-year-old Farah Ann started her career in artistic gymnastics at the tender age of three. A member of the National Pelapis Team (MAG) at the age of 10, Farah Ann has represented Malaysia in Asian as well as global competitions.
"Farah Ann is a confident, passionate lady and an inspiration for the younger generation. We believe she will be a powerful addition to the brand to share her memorable moments in artistic gymnastics. Similarly, we hope our products will help consumers capture and share the precious moments," added Nakamura.
For more information, visit www.fujifilm.com.my.