Kuala Lumpur (28 November 2016) — Square Enix's latest installment of the Final Fantasy franchise,Final Fantasy XV for the PlayStation 4  is officially released in Malaysia today with over 500 eager fans celebrating the 'Final Fantasy XV Midnight Collection Event' hosted by Southeast Asia video game distributor, PLAY Interactive Sdn Bhd at GSC Maxx Berjaya Times Square, Kuala Lumpur.
The pre-order collection event, which is officially supported by Square Enix and Sony Interactive Entertainment Hong Kong Limited (Singapore Branch) (SIES), and organised by PLAY Interactive is a commemorative gesture to usher the release of Final Fantasy XV in Malaysia. It is one of the biggest PlayStation 4 games in the country by pre-order numbers alone.
"We have been organising several midnight collection events for the video games under our purveyance this year (2016). We organised this event (Final Fantasy XV Midnight Collection Event) on two reasons, that is to give fans a chance to be a part of the game itself including giving back to our end-users the very best that we have to offer. Secondly, we want to create an awareness in the community that video games in Malaysia and Southeast Asia are growing to international levels," said Gary Chong, Director of Play Interactive.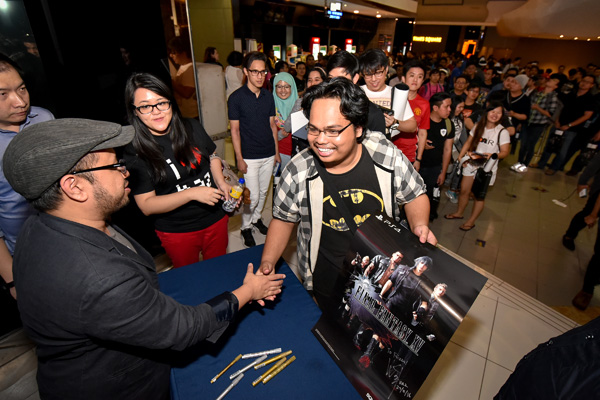 Square Enix and Final Fantasy XV lead game designer Wan Hazmer is one of the key highlights of the event, where he presented on-stage about how Malaysia is actually involved in the whole development of Final Fantasy XV. As the lead game designer, Wan Hazmer also shared on the prominence of Malaysian food being represented in the game as well the co-development procedures on Final Fantasy XV with Malaysian game development studios Streamline Studios and SoundtRec Malaysia.
Managing Director of SoundtRec Malaysia, Falk Au Yeong also presented about his side of development processes for Final Fantasy XV, mainly on the music for the game. Au Yeong talked about the impact and dynamics of the music in game as well as their involvement in the movie Kingsglaive: Final Fantasy XV, a cinematic spin-off released earlier in July 2016 that is based on the setting and story of the Final Fantasy XV video game.
The event kicked off at 10:00PM on the 28th November 2016 with a myriad of activities and on-stage presentations leading to the release of the pre-ordered Final Fantasy XV game copies at the stroke of midnight – coinciding with the official worldwide release date, 29th November 2016.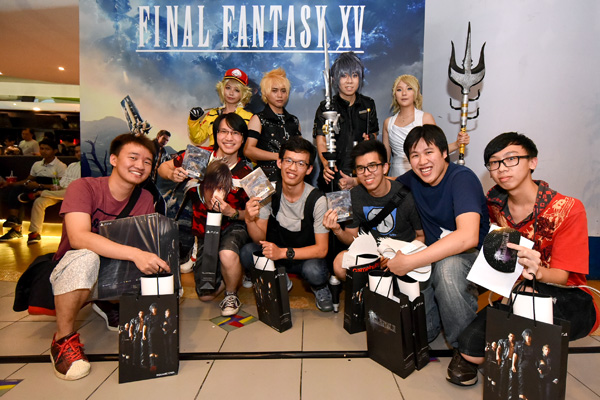 After the collection of all the pre-ordered copies, the attendees eagerly awaits the Grand Lucky Draw event where exclusive prizes were given away, which includes Final Fantasy XV Luna Edition PlayStation 4 Console Set, Final Fantasy Ultimate Collector's Edition Bundle, Final Fantasy XV The Complete Official Guide Book, And Final Fantasy XV Play Arts -Kai- Action Figures.
For more information, visit www.facebook.com/PLAYInteractiveAsia.