Epson launches brilliant HDR-Compatible home theatre projector with 4K enhancement technology
Kuala Lumpur (28 November 2016) — Epson will be launching the EH-TW8300 series home projector with new 4K enhancement technology, delivering brilliant high-definition images with exceptional colour performance, sharpness and clarity for an immersive home cinema experience.
The EH-TW8300 projector is compatible with High Dynamic Range content, delivering clear, detailed and realistic images with enhanced details, sense of depth and 3D effects. The projector delivers 2,500 lumens of colour brightness and white brightness, and is ideal for a variety of room settings in both bright and dark settings.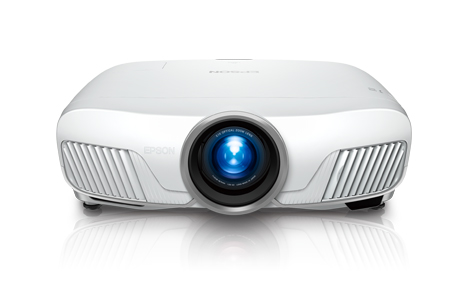 Its 4K enhancement technology processes and reproduces the details of standard 1080p videos to appear as filmed or captured in 4K resolution. The results are extremely detailed images that are virtually indistinguishable from native 4K contents. With a contrast ratio of 1,000,000:1, the EH-TW8300 ensures rich details in both bright and dark scenes.
A new feature to the EH-TW8300 series are its motorized lenses that enable users to easily adjust zoom, focus and lens position according to their preference, and allows for preset of up to 10 positions  for both standard projections and wide cinema ratios. Users can easily change the aspect ratio settings via remote control for the optimal viewing experience.
"The EH-TW8300 delivers premium value to the sophisticated home theater enthusiasts for its exceptional performance for an immersive experience. Combining the high contrast ratio of 1,000,000:1 together with 4K enhancement technology, users can enjoy the cinema experience in the comfort of their own home," said Danny Lee, General Manager, Sales & Marketing, Epson Malaysia.
The EH-TW8300 projector comes with wireless HD transmitter with 4K compatibility. The wireless HD transmitter allows users to play a variety of entertainment contents wirelessly and conveniently from mobile devices. Photo Journalist
Gadgets, Photography, Automobile, Lifestyle