Cyberview fosters Collaborative Learning and Development through Minecraft Tournament
Cyberjaya (26 November 2016) — Cyberview Sdn Bhd has today brought forth the first national Minecraft tournament for young talents called GEM PLAY. This tournament falls under the Cyberview Living Lab Talent initiative, which is part of efforts aligned with transforming Cyberjaya into a sandbox for Malaysian innovators, entrepreneurs, and startups.
The tournament attracted 150 participants from around the country, aged between 8 to 16 years old. Prize money for the singles tournament, 'GEM Island' came up to RM2,300 while total prize money for team-based 'GEM Castle' was RM4,800.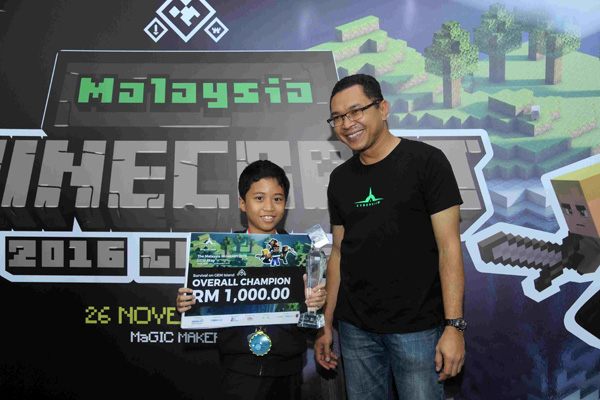 "This tournament encourages collaborative learning, development, and sharing through games and coding for young talents. Seeing these kids participating in the games today shows how important it is to nurture these bright young minds, especially when we as a nation are working towards the development of Malaysia's digital economy," said Dato' Faris Yahaya, Managing Director of Cyberview Sdn Bhd.
"Minecraft is a game that encourages creativity through critical thinking and through this tournament, we aim to create a Minecraft Community which would further solidify Cyberjaya and Malaysia as an up and coming market in the ICT and creative industry," added Dato' Faris.
The tournament consisted of two parts: the singles tournament and the team tournament. Participants had a choice to compete in 'Survival on GEM Island' or 'GEM Castle'. The former ran on a round robin format, separating the fittest and smartest to become champions in the finals. This game, inspired by 'Hunger Games' required players to defeat their opponents while avoiding death themselves. While this game was a singles game which requires participants to think and act individually, 'GEM Castle' is the first team-based Minecraft game in a tournament. Each team which consisted of four players was required to build a castle incorporating elements such as traps, maze, and a complex structure to outbuild and outwit the opposing teams.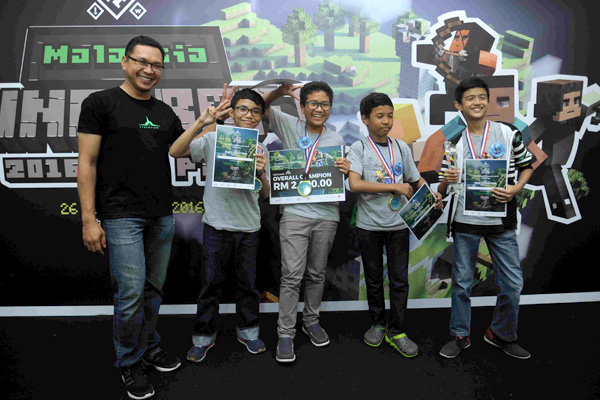 According to GEM Chairman, "This tournament acts as a get-together to foster healthy competition among Minecrafters in a creative environment. This also gives young talents the opportunity to build their competency as an individual and within a team."