Moto Z, Moto Z Play and the Moto Mods launched in Malaysia
Kuala Lumpur (31 October 2016) — Our smartphones are amazing, they let us capture, listen, watch, play and connect in ways we never imagined. We are further redefining the possibilities of smartphone usage as we believe it's time to disrupt the market and re-imagine what's possible.
Everything is just a snap away – be it pursuing your passion for photography, watching videos in a totally different manner or listening to your favorite music. The choice is yours and you can do it in a snap!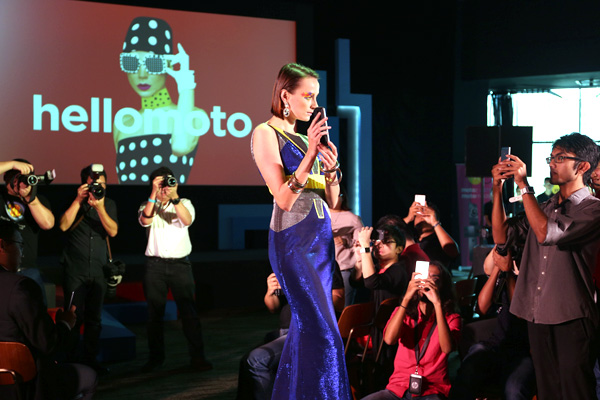 Today with the introduction of Moto Z, Moto Z Play and Moto Mods, the possibilities are endless. Two amazing flagship smartphones and a collection of revolutionary interchangeable backs that transform your mobile experience in a snap. A super zoom camera. A battery powerhouse. A big screen projector. A boombox. The choice is yours.
Moto Z: The World's Thinnest Premium Smartphone
The new Moto Z is durable yet razor thin – just 5.2 mm, making it the world's thinnest premium smartphone ever. Made from military aircraft-grade aluminum and stainless steel, the Moto Z features a 14 cm (5.5") Quad HD AMOLED display that reproduces stunning, lively content with fine details. A powerful Qualcomm® SnapdragonTM 820 processor coupled with 4GB of RAM allows the Moto Z to run enormously fast and perform heavy duty tasks.
To help you take breathtaking, true to life shots in any lighting conditions, Moto Z comes with a high-resolution 13MP, f1.8 camera with optical image stabilization and laser autofocus.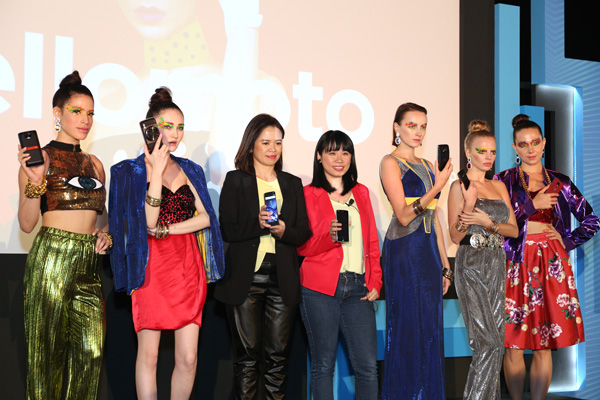 The front-facing 5MP camera with an extra front flash and a wide angle lens works like a charm even in low light and lets you click beautiful selfies with your friends and family. The fingerprint reader in Moto Z is super responsive and quick and a simple touch is all you need to instantly wake up your phone.
You can go all day and well into the night without needing to stop and recharge thanks to a 2600 mAh battery that gives up to 24 hours of battery life. Even when the battery goes low, get up to 7 hours of power in just 15 minutes with TurboPower™.
The Moto Z comes with water-repellant coating and keeps you protected from rain, splashes or spills. Available in 64 GB of internal storage option, the Moto Z supports additional space upto 2TB via a microSD card. The Moto Z family brings the latest in Moto Experiences with Moto Actions, Moto Voice and Moto Display to make your mobile experience more convenient and enjoyable.
Moto Z Play: Ultimate Battery, Unlimited Possibilities
The Moto Z Play comes with Moto's longest lasting smartphone battery ever. The device features a thin, lightweight design with a solid aluminum frame and elegant glass back. The Moto Z Play with its ultra-smooth 2.0 GHz Octa-core processor and 3GB of RAM helps you multitask all day long.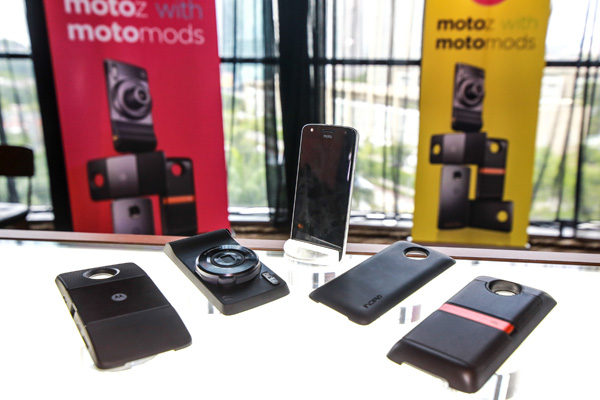 A stunning 14cm (5.5") 1080p Full HD Super AMOLED display delivers a crisp and clear visual treat to your eyes whether you're playing games, watching movies or going through your pictures or videos.
With a 16MP camera with Laser and PDAF autofocus, shoot beautifully sharp photos be it day or night and go from selfies to groupies instantly with the wide-angle, front-facing camera with LED flash. The Moto Z Play delivers a long battery life of up to 45 hours of battery life with its 3510 mAh battery that also supports TurboPower charging allowing you to get up to 7 hours of use in just a 15 minutes charge.
Moto Mods: Instantly transform your smartphone into an entirely new device
With Moto Mods, you can transform your Moto Z and Moto Z Play into exactly what you need, when you need it Moto Mods magnetically attach to Moto Z and Moto Z play seamlessly adding advanced functionality and becoming one with the phones.
Give your smartphone a boost with powerful stereo sound from the JBL® SoundBoost or enjoy a movie or your favorite show with the Moto Insta-Share Projector that turns your Moto Z into a 70-inch movie projector.
Whenever your battery is low, get some extra juice with the Incipio offGRIDtm Power Pack that instantly adds up to 20 hours of life to your phone.
Transform your phone to fit your style by adding a beautifully designed, Moto Style Shell. Choose from premium materials like real wood and leather, or pick out the ballistic nylon variants.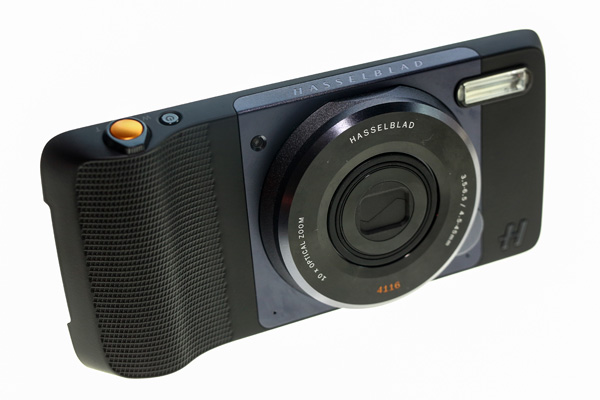 The Hasselblad True Zoom adds advanced imaging functionality to your phone, letting you capture shots you normally wouldn't be able to with a standard smartphone camera. 10x optical zoom lets you capture detailed photos from a distance without reducing image resolution. Don't worry about how far the subject is, just focus on getting the shot. The Xenon flash lights up your subject evenly, giving you crisp, blur-free pictures in any environment. And, since the True Zoom becomes one with your phone, sharing the brilliant results in the moment is just a click away.
Hasselblad design and ergonomics provide a real imaging experience with enhanced control for easier shooting and better results. Physical shutter and zoom controls make capturing great shots a snap. You'll also be able to capture in RAW format so you always have the highest image quality. Plus, enjoy ultimate control with a free access to Hasselblad's Phocus editing software.
Availability and Price
Moto Z and Moto Z Play will be available for pre-order on 11street and Lazada starting 4 November. The first 50 pre-order customers on each etailer will receive a JBL® SoundBoost Speaker Mod for free with purchase of the Moto Z or Moto Z Play.
Moto Z, Moto Z Play and Moto Mods will be available from end November.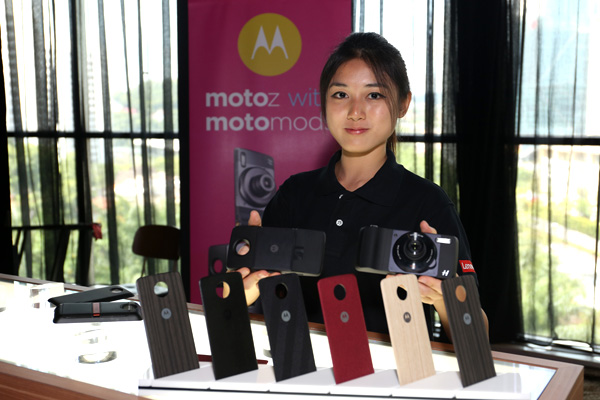 The Moto Z and Moto Z Play is priced at RM2,699 and RM1,799 respectively.