Kuala Lumpur Photography Festival – A Festival of The Festivals
Kuala Lumpur (7 October 2016) — Malaysia's most established photography event, the Kuala Lumpur Photography Festival (KLPF) opened the doors to its 20th year edition at the StarXpo Centre in Kenanga Wholesale City today.
Occupying two floors and more than 48,000 square feet of exhibit space, the 3-day photography festival features participation from countries such as Cambodia, Thailand, Taiwan, Bangladesh, South Korea, Japan and the United States. Also widely recognised as the largest photography festival in Southeast Asia, KLPF provides a platform for both renowned and emerging photographers from all over the world to showcase their works.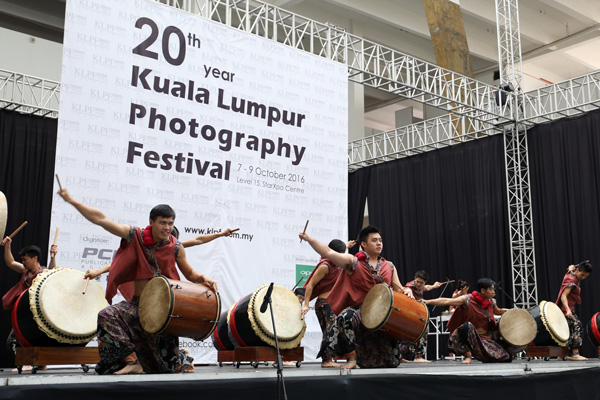 For the first time, the public will see KLPF celebrating a Festival of the Festivals, featuring exhibits from seven other photography festivals this year. Visitors can expect to see the best photography pieces from Angkor Photo Festival and Workshops, Chobi Mela Photography Festival, Eyes on Main Street Wilson, Chiang Mai Documentary Arts Festival, Kuala Lumpur International Photoawards, Taipei Art Photo Show and Jeonju International Photo Festival.
This year, the theme for the annual exhibition is 'Dances in Mind', whilst the theme for Photo Creator of the Year Award is 'Hope'. Other fascinating programmes include "The Beauty of Nature World", Travelution Editors' Choice: The 30 Most Fascinating Mountain Enclaves, Nature's Best Photography Asia, KL Photo-Creator of The Year Awards, Photography Forum, Dancemania, Portfolio Review and International Photography Dialogue. There will also be a special project by kids and grandparents titled 'Family Treasures: The Stories Behind The Photos'.
Also for the first time, KLPF pays tribute to local members of the media with its 'Tribute To Media' section to highlight the role media and its photographers play in capturing moments for posterity. It is a special section for media to exhibit some of the media photographers' best works. This Tribute section also revisits history, and bringing to mind key events or developments within Malaysia. The displayed photographs were selected under the theme of 'Kuala Lumpur over the Last 20 Years'.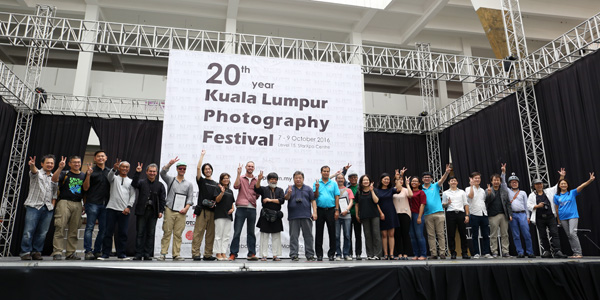 The key media organisations who showcased the excellent works of their photographers at KLPF 2016 were China Press, Berita Harian, Harian Metro, New Straits Times and The Sun.
Fourteen distinguished curators/photographers are also showcasing their impressive works and sharing on their techniques, knowledge and experience through presentations, critique sessions and exhibits at KLPF 2016. They are Shahidul Alam (Bangladesh), Alex Ng (Hong Kong), Chiyoko Tsuchida (Japan), Jamason Chen (USA), Jerome De Perlinghi (USA), Lin Sheng (Taiwan), Dr. Oh Soon-Hwa (Korea), Päivi Maria Wells (Finland), Ryan Libre (Thailand), Thomas Mclean (Cambodia), Seunghwan Park (Korea), Jong Soo Kwon (Korea), Hooi-Wah Suan (Taiwan) and Daisuke Sonobe (Japan).
The Kuala Lumpur Photography Festival opens its doors to the public free of charge and admission is by on-site registration. The opening hours of KLPF 2016 are 11am to 9pm on 7-9 October 2016. More information is available at klpf.com.my or get the latest updates at www.facebook.com/KLPFMalaysia.